Vista Grande At Tampa Palms
17220 Heart of Palms Dr, Tampa, FL 33647
$1,978
1 - 3 Bed, 1 - 2 Bath
4 floorplans
The Maple
1 bed
1 bath
770 sqft
Please Call
Floorplan: The Maple
Application Fee: Contact for details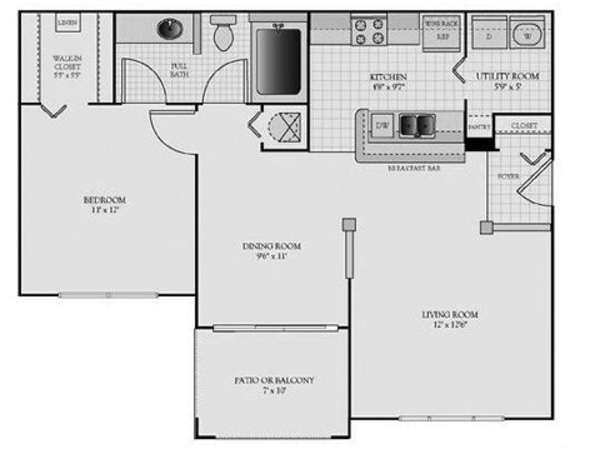 The Maple
1 bed
1 bath
770 sqft
$786 - $890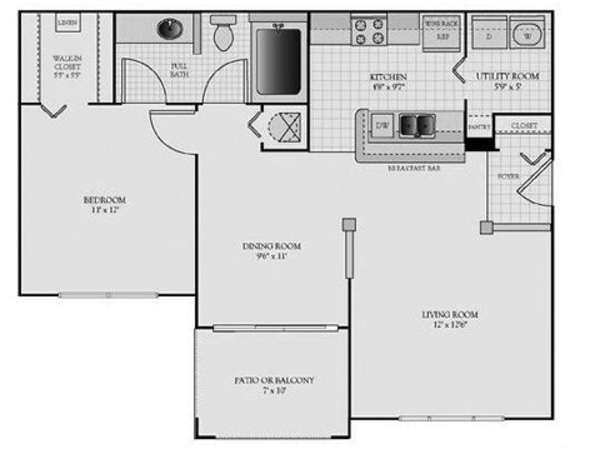 Floorplan: The Maple
Apartment features
Fireplace
View
Ceiling Fan
Double-sink bathroom vanities
Formal dining rooms
French doors
Granite countertops
Fully screened patio
Extensive crown molding
Modern oak cabinetry
Updated Interior
Black Whirlpool appliances
Garden style tubs
Stainless Steel Appliances
Glasstop stoves
High Ceilings
Wood Floors
Washer/Dryer in Unit
Application Fee: Contact for details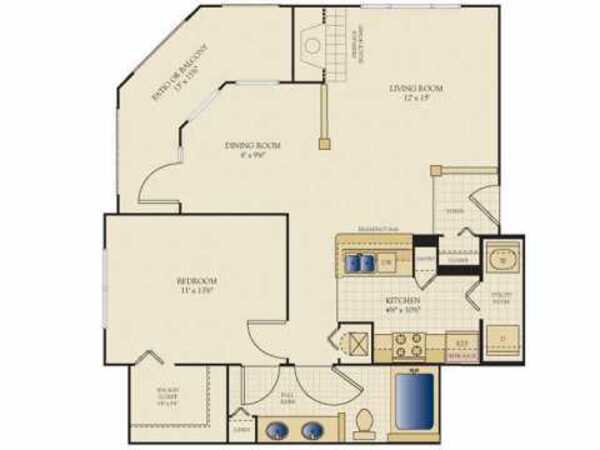 The Hickory
1 bed
1 bath
815 sqft
$821 - $959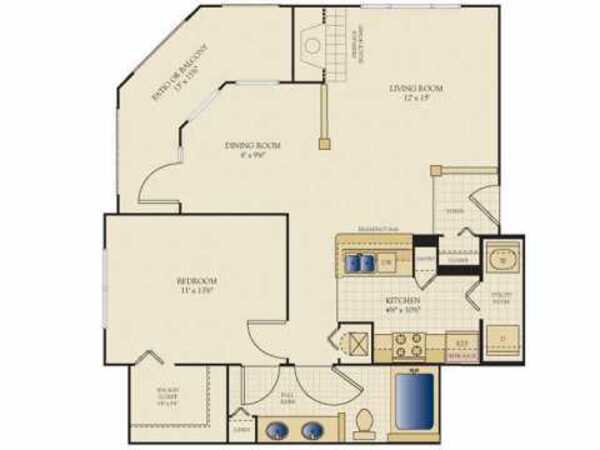 Floorplan: The Hickory
Apartment features
Fireplace
Air Conditioning
View
Disposal
Ceiling Fan
Large Closets
Individual Climate Control
Dishwasher
Microwave
Carpet
Refrigerator
French doors
Formal dining rooms
Double-sink bathroom vanities
Granite countertops
Fully screened patio
Extensive crown molding
Modern oak cabinetry
Updated Interior
Black Whirlpool appliances
Stainless Steel Appliances
Garden style tubs
Glasstop stoves
Patio/Balcony
High Ceilings
Washer/Dryer in Unit
Cable/Satellite Available
Wood Floors
Attached Garage/Carport
Application Fee: Contact for details
The Hickory
1 bed
1 bath
815 sqft
$964 - $1,192
Floorplan: The Hickory
Application Fee: Contact for details
10 floorplans
The Azalea
2 bed
2 bath
1310 sqft
Please Call
Floorplan: The Azalea
Application Fee: Contact for details
The Holly
2 bed
2 bath
1080 sqft
Please Call
Floorplan: The Holly
Application Fee: Contact for details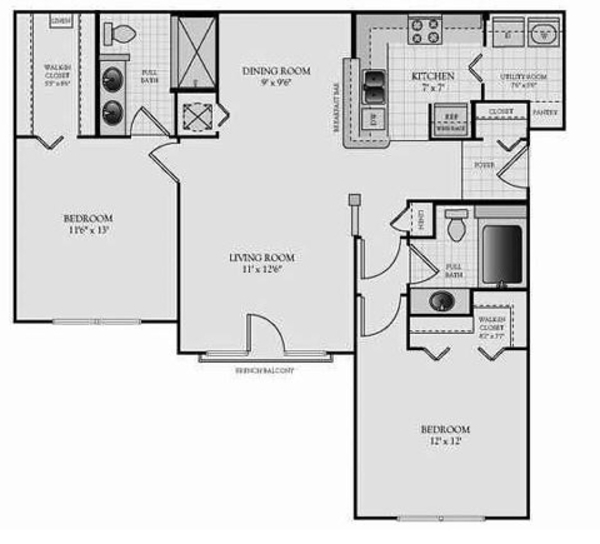 The Holly
2 bed
2 bath
1080 sqft
$971 - $1,040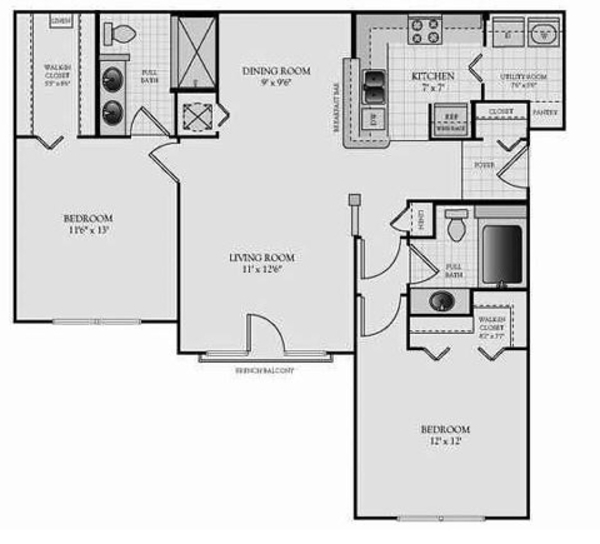 Floorplan: The Holly
Apartment features
Fireplace
View
Ceiling Fan
French doors
Formal dining rooms
Double-sink bathroom vanities
Granite countertops
Fully screened patio
Extensive crown molding
Modern oak cabinetry
Updated Interior
Black Whirlpool appliances
Stainless Steel Appliances
Garden style tubs
Glasstop stoves
High Ceilings
Washer/Dryer in Unit
Wood Floors
Application Fee: Contact for details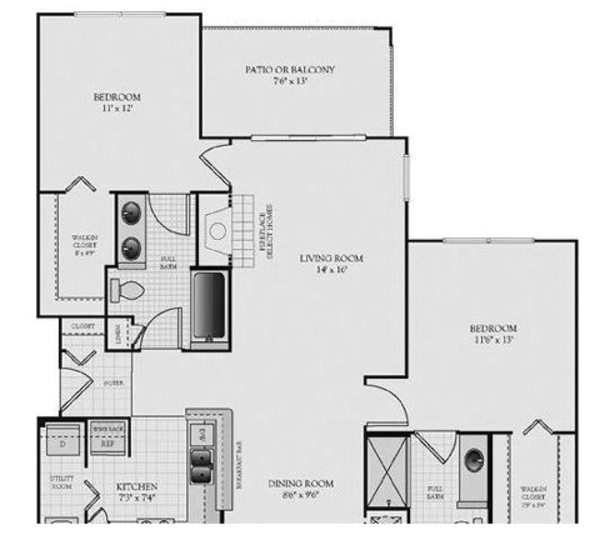 The Laurel
2 bed
2 bath
1110 sqft
$986 - $1,024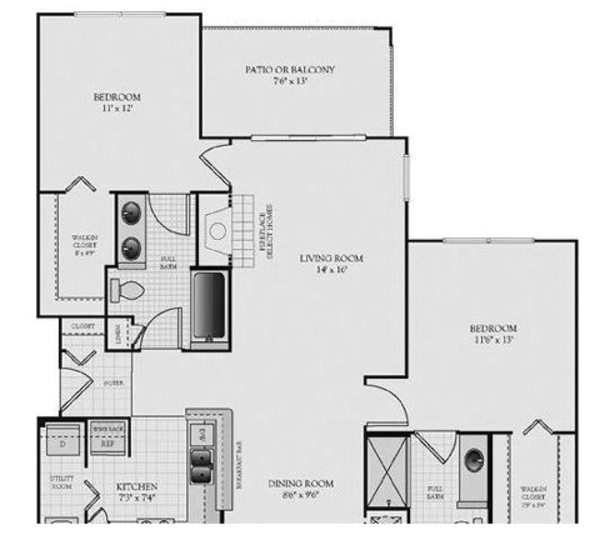 Floorplan: The Laurel
Apartment features
Fireplace
View
Ceiling Fan
Double-sink bathroom vanities
Formal dining rooms
French doors
Granite countertops
Fully screened patio
Extensive crown molding
Modern oak cabinetry
Updated Interior
Black Whirlpool appliances
Garden style tubs
Stainless Steel Appliances
Glasstop stoves
Washer/Dryer in Unit
High Ceilings
Wood Floors
Application Fee: Contact for details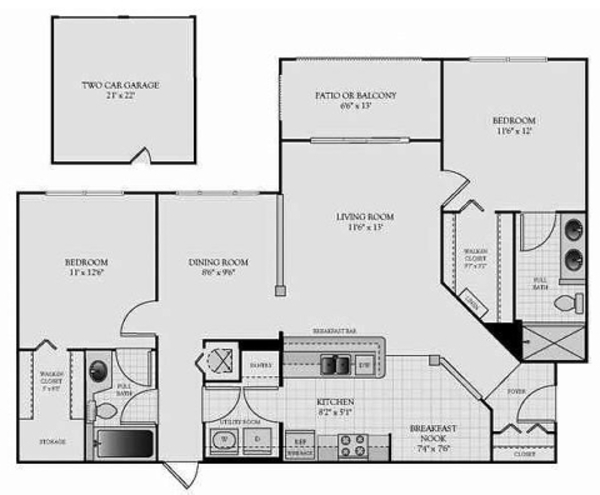 The Juniper
2 bed
2 bath
1190 sqft
$1,087 - $1,141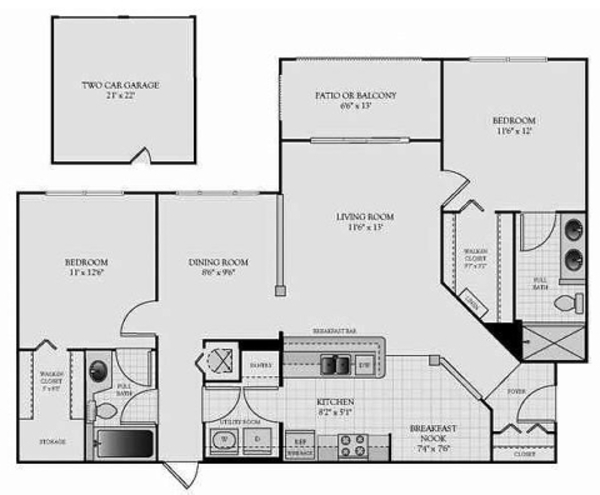 Floorplan: The Juniper
Apartment features
Fireplace
View
Ceiling Fan
French doors
Formal dining rooms
Double-sink bathroom vanities
Granite countertops
Fully screened patio
Extensive crown molding
Modern oak cabinetry
Updated Interior
Black Whirlpool appliances
Stainless Steel Appliances
Garden style tubs
Glasstop stoves
Wood Floors
Washer/Dryer in Unit
High Ceilings
Application Fee: Contact for details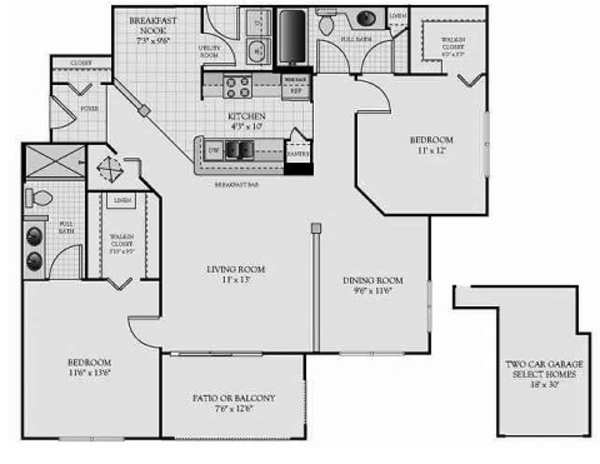 The Hawthorne
2 bed
2 bath
1210 sqft
$1,099 - $1,114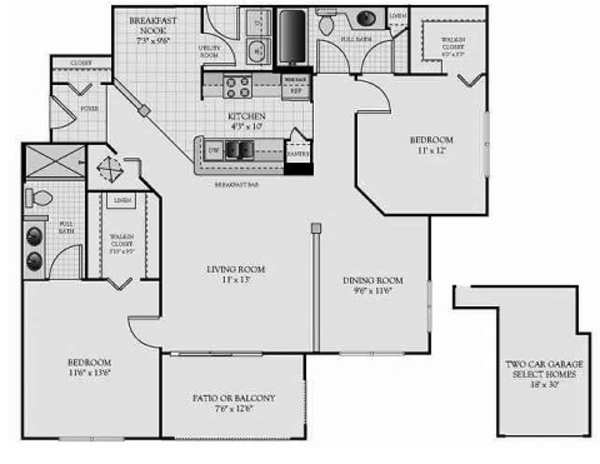 Floorplan: The Hawthorne
Apartment features
Fireplace
Air Conditioning
View
Disposal
Ceiling Fan
Large Closets
Individual Climate Control
Dishwasher
Microwave
Carpet
Refrigerator
French doors
Formal dining rooms
Double-sink bathroom vanities
Granite countertops
Fully screened patio
Extensive crown molding
Modern oak cabinetry
Updated Interior
Black Whirlpool appliances
Stainless Steel Appliances
Garden style tubs
Glasstop stoves
Attached Garage/Carport
Wood Floors
Cable/Satellite Available
Washer/Dryer in Unit
High Ceilings
Patio/Balcony
Application Fee: Contact for details
The Laurel
2 bed
2 bath
1110 sqft
$1,232 - $1,448
Floorplan: The Laurel
Application Fee: Contact for details
The Juniper
2 bed
2 bath
1190 sqft
$1,238 - $1,455
Floorplan: The Juniper
Application Fee: Contact for details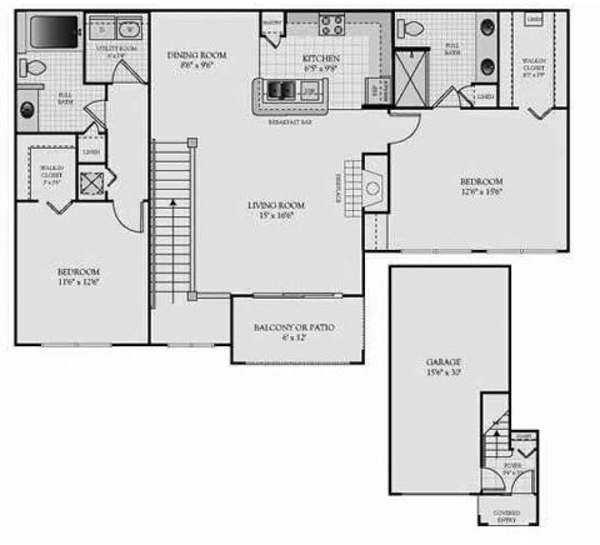 The Azalea
2 bed
2 bath
1310 sqft
$1,270 - $1,275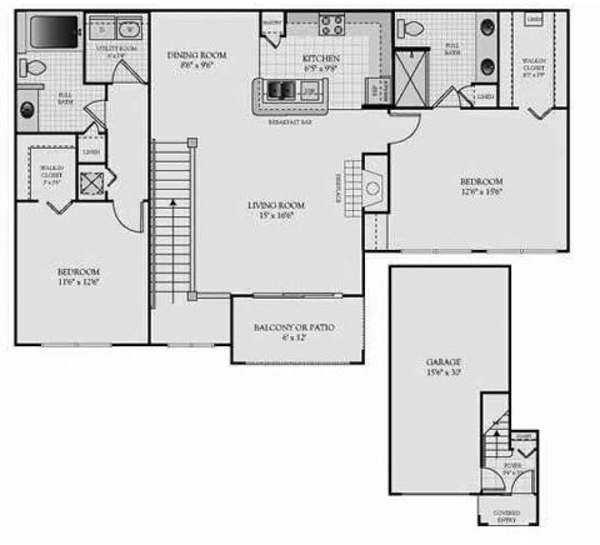 Floorplan: The Azalea
Apartment features
Fireplace
Air Conditioning
View
Disposal
Ceiling Fan
Large Closets
Individual Climate Control
Dishwasher
Microwave
Carpet
Refrigerator
French doors
Formal dining rooms
Double-sink bathroom vanities
Granite countertops
Fully screened patio
Extensive crown molding
Modern oak cabinetry
Updated Interior
Black Whirlpool appliances
Stainless Steel Appliances
Garden style tubs
Glasstop stoves
Wood Floors
Attached Garage/Carport
Cable/Satellite Available
Washer/Dryer in Unit
High Ceilings
Patio/Balcony
Application Fee: Contact for details
The Hawthorne
2 bed
2 bath
1210 sqft
$1,323 - $1,773
Floorplan: The Hawthorne
Application Fee: Contact for details
6 floorplans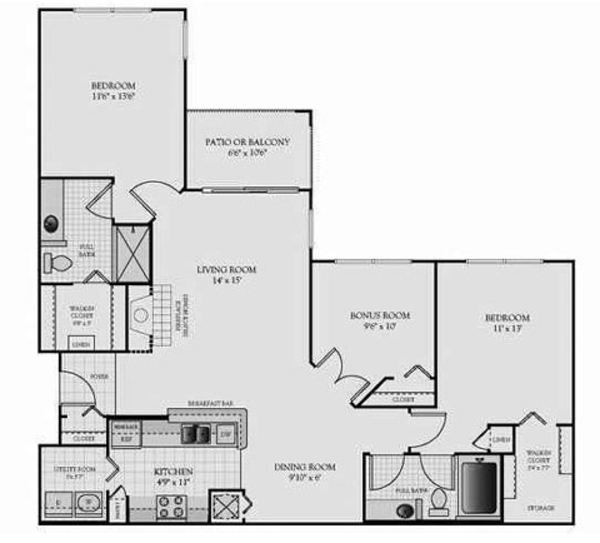 The Cypress
3 bed
2 bath
1284 sqft
$1,200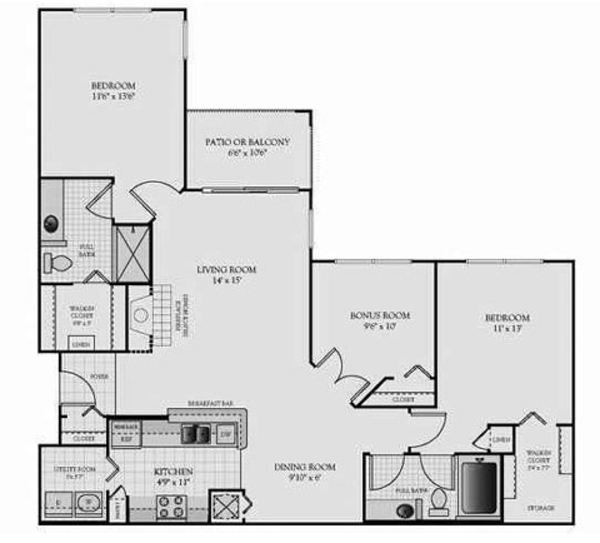 Floorplan: The Cypress
Apartment features
Fireplace
View
Ceiling Fan
French doors
Formal dining rooms
Double-sink bathroom vanities
Granite countertops
Fully screened patio
Extensive crown molding
Modern oak cabinetry
Updated Interior
Black Whirlpool appliances
Stainless Steel Appliances
Garden style tubs
Glasstop stoves
High Ceilings
Washer/Dryer in Unit
Wood Floors
Application Fee: Contact for details
The Cypress
3 bed
2 bath
1280 sqft
$1,243 - $1,674
Floorplan: The Cypress
Application Fee: Contact for details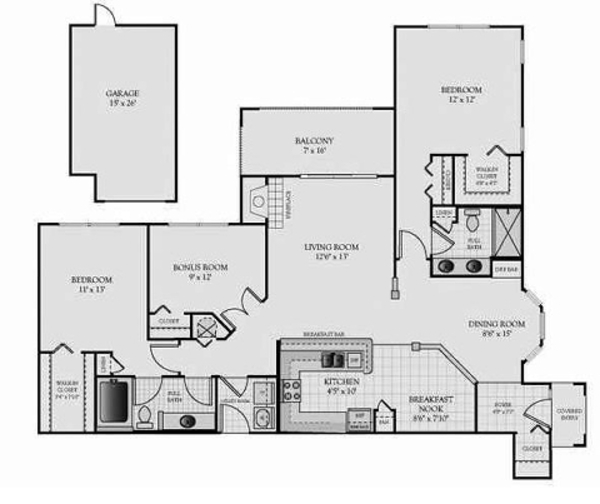 The Acacia
3 bed
2 bath
1490 sqft
$1,500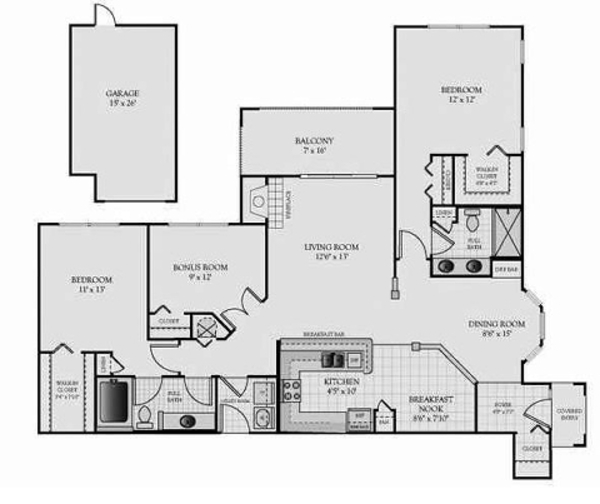 Floorplan: The Acacia
Apartment features
Fireplace
View
Ceiling Fan
French doors
Formal dining rooms
Double-sink bathroom vanities
Granite countertops
Fully screened patio
Extensive crown molding
Modern oak cabinetry
Updated Interior
Black Whirlpool appliances
Stainless Steel Appliances
Garden style tubs
Glasstop stoves
Washer/Dryer in Unit
High Ceilings
Wood Floors
Application Fee: Contact for details
The Magnolia
3 bed
2 bath
1501 sqft
$1,619
Floorplan: The Magnolia
Apartment features
Fireplace
View
Ceiling Fan
Double-sink bathroom vanities
Formal dining rooms
French doors
Granite countertops
Fully screened patio
Extensive crown molding
Modern oak cabinetry
Updated Interior
Black Whirlpool appliances
Garden style tubs
Stainless Steel Appliances
Glasstop stoves
Wood Floors
Washer/Dryer in Unit
High Ceilings
Application Fee: Contact for details
The Magnolia
3 bed
2 bath
1575 sqft
$1,662 - $1,978
Floorplan: The Magnolia
Application Fee: Contact for details
The Acacia
3 bed
2 bath
1490 sqft
$1,705 - $1,912
Floorplan: The Acacia
Application Fee: Contact for details
Property Description
Why Live Here?
Vista Grande at Tampa Palms represents the finest in sophisticated apartment living. Here you will discover a tranquil nature-inspired environment, surrounded by scenic wooded preserves and wetlands. Within the peaceful setting, you will have access to the sought-after amenities you desire: complimentary membership to Club Tampa Palms Country Club, resort-style pool with free WiFi access, full-circuit fitness center and indoor basketball courts, and a location near dining, shopping, top-rated schools, I-75 access and major employers including USAA, USF, Moffitt Cancer Center and University Medical Center. Come home to the lifestyle you deserve. Come home to Vista Grande at Tampa Palms. Please call for an appointment today.
Amenities
Pool
Playground
Spa
Laundry
Package Receiving
Gate
On-site Management
Storage Space
Fitness Center
On-site Maintenance
Sundeck
High Speed Internet Available
Transportation
Rec Room
24-Hour Availability
Clubhouse
Business Center
Bilingual
Resort-style pool and spa with FREE Wi
Lighted tennis court
Car care center
Social and billiards room
Indoor basketball court
Cyber cafe
Complimentary pest control
State-of-the-art fitness center
BBQ/Picnic Area
Controlled Access
Courtyard
Parking
Sports Courts
Credit Card Payments Accepted
Pet Policy
We welcome all breeds of dogs at least one year old, except the following breed or mixed breed: Akita, Alaskan Malamute, Chow, Dalmatian, Doberman Pinscher, German Shepherd, Great Dane, Husky, Pit Bull Terriers*, Rottweiler, Saint Bernard and Wolf Dog Hybrids.* (including all Pit Bull breeds - American Pit Bull Terriers, American or Irish Straffordshire Terriers, Bull Terriers, Pit Bulls, American Bull Dogs, and Presa Canario.) Breed restrictions apply. Call for details.
Pets Allowed: Cat, Dog
Max Number of Pets: 2
Max Weight of Pets: N/A
Pet Care: Available
Pets Deposit Min/Max: $0
Pet Monthly Rent Min/Max: $0
One Time Fee: $0
We also welcome your domestic pet if it is a bird or fish with written approval from our onsite management team.
Building Information
Built: 2002
Units: 378
Lease Terms
7-15 Months
Loading Properties