Times Square at Craig Ranch
7951 Collin McKinney Pkwy, Mckinney, TX 75070
$752 - $4,347
1 - 3 Bed, 1 - 2.5 Bath
9 floorplans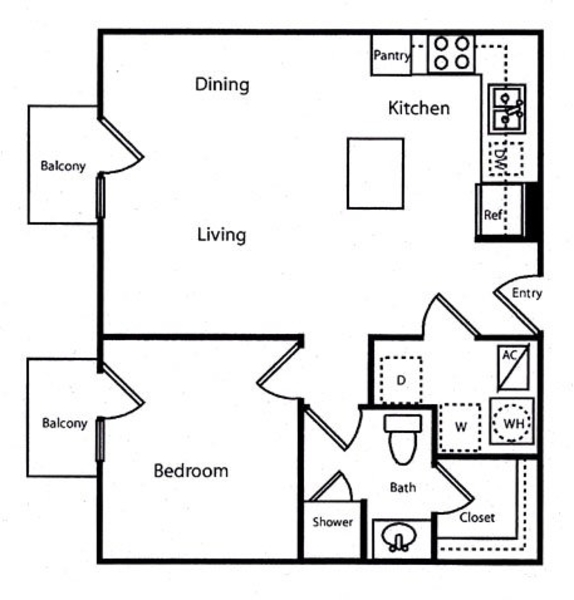 SoHo
1 bed / 1 bath
713 sqft
$752 - $1,030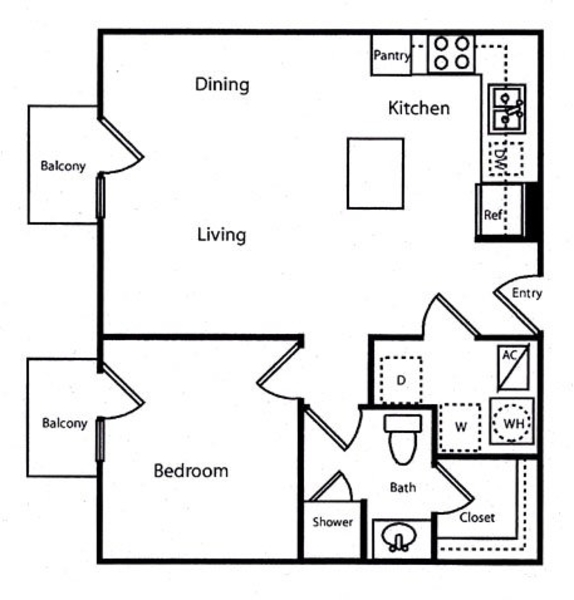 SoHo
Apartment features
Air Conditioning
View
Disposal
Wheelchair
Ceiling Fan
Washer/Dryer Hookup
Dishwasher
Microwave
Window Coverings
Carpet
Designer Carpet
Kitchen Pantries
Glass Front Wine Cooler
Oval Soaking Tub
Full Balconies
Kitchen Islands
Decorative Glass in Upper Cabinetry
Views of TPC Golf Course
Stainless Steel Kitchen Appliances
Free Standing Showers
Faux Wood Flooring
Cable/Satellite Available
Patio/Balcony
Wood Floors
Application Fee: Contact for details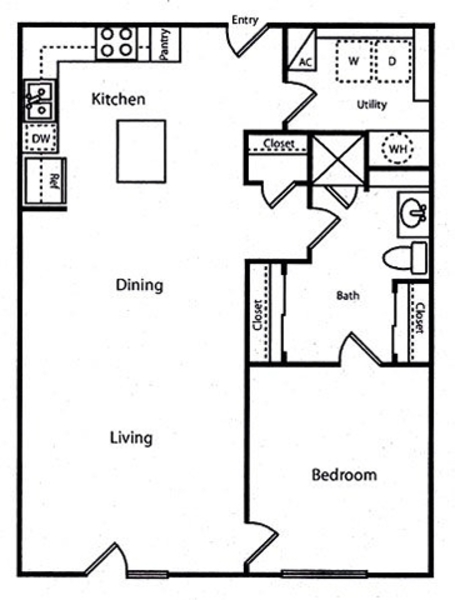 Brooklyn
1 bed / 1 bath
773 sqft
$870 - $1,197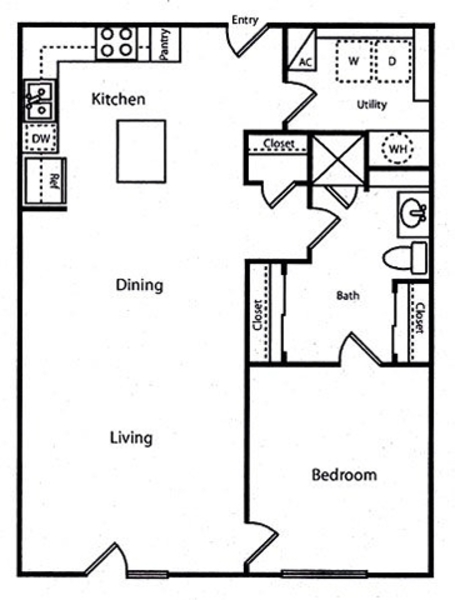 Brooklyn
Apartment features
Air Conditioning
View
Disposal
Wheelchair
Ceiling Fan
Washer/Dryer Hookup
Dishwasher
Microwave
Window Coverings
Carpet
Designer Carpet
Kitchen Pantries
Glass Front Wine Cooler
Oval Soaking Tub
Full Balconies
Kitchen Islands
Decorative Glass in Upper Cabinetry
Views of TPC Golf Course
Stainless Steel Kitchen Appliances
Free Standing Showers
Faux Wood Flooring
Wood Floors
Cable/Satellite Available
Patio/Balcony
Application Fee: Contact for details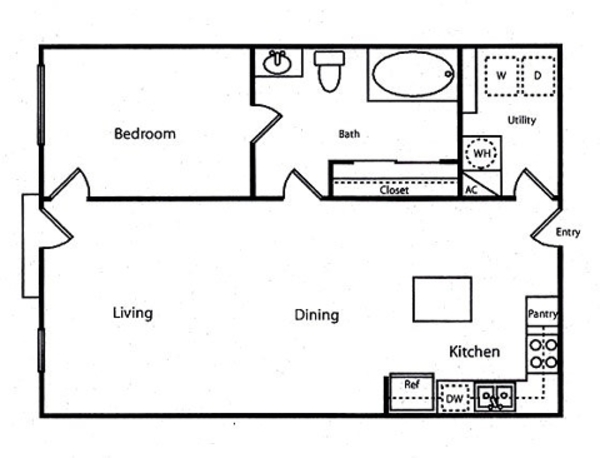 Central Park
1 bed / 1 bath
794 sqft
$905 - $1,202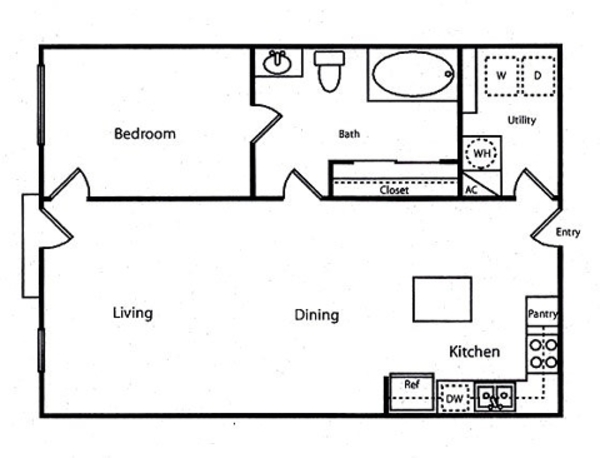 Central Park
Apartment features
Air Conditioning
View
Disposal
Wheelchair
Ceiling Fan
Washer/Dryer Hookup
Dishwasher
Microwave
Window Coverings
Carpet
Designer Carpet
Kitchen Pantries
Glass Front Wine Cooler
Oval Soaking Tub
Full Balconies
Kitchen Islands
Decorative Glass in Upper Cabinetry
Views of TPC Golf Course
Stainless Steel Kitchen Appliances
Free Standing Showers
Faux Wood Flooring
Wood Floors
Patio/Balcony
Cable/Satellite Available
Application Fee: Contact for details
Union Square
1 bed / 1 bath
858 sqft
$940 - $1,140
Union Square
Apartment features
Air Conditioning
View
Disposal
Wheelchair
Ceiling Fan
Washer/Dryer Hookup
Dishwasher
Microwave
Window Coverings
Carpet
Designer Carpet
Kitchen Pantries
Glass Front Wine Cooler
Oval Soaking Tub
Full Balconies
Kitchen Islands
Decorative Glass in Upper Cabinetry
Views of TPC Golf Course
Stainless Steel Kitchen Appliances
Free Standing Showers
Faux Wood Flooring
Wood Floors
Patio/Balcony
Cable/Satellite Available
Application Fee: Contact for details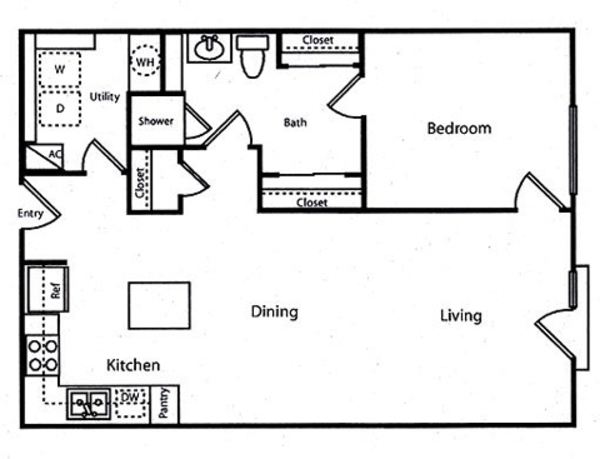 Midtown
1 bed / 1 bath
855 sqft
$957 - $1,082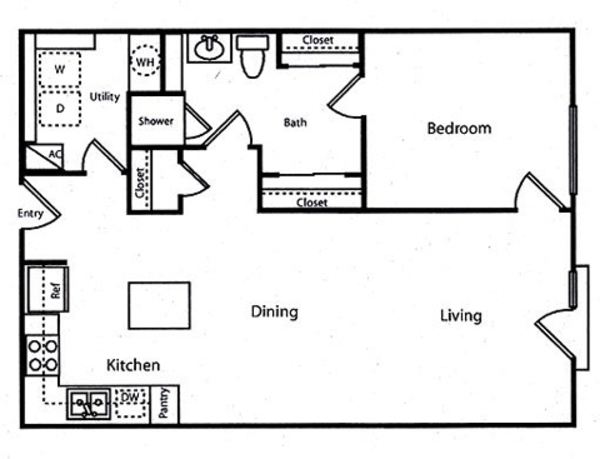 Midtown
Apartment features
Air Conditioning
View
Disposal
Wheelchair
Ceiling Fan
Washer/Dryer Hookup
Dishwasher
Microwave
Window Coverings
Carpet
Designer Carpet
Kitchen Pantries
Glass Front Wine Cooler
Full Balconies
Oval Soaking Tub
Kitchen Islands
Decorative Glass in Upper Cabinetry
Stainless Steel Kitchen Appliances
Views of TPC Golf Course
Free Standing Showers
Faux Wood Flooring
Patio/Balcony
Cable/Satellite Available
Wood Floors
Application Fee: Contact for details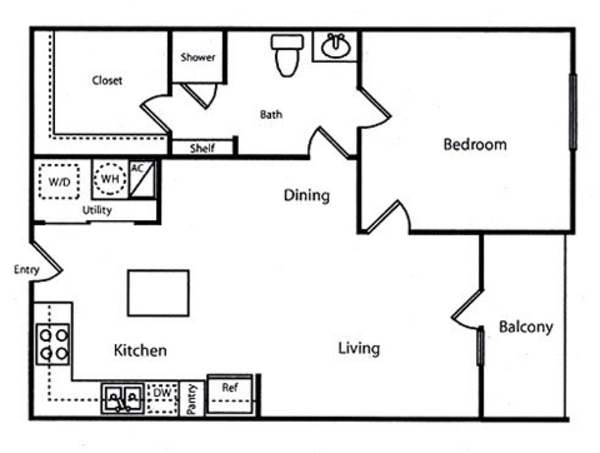 Carnegie Hall
1 bed / 1 bath
853 sqft
$982 - $1,240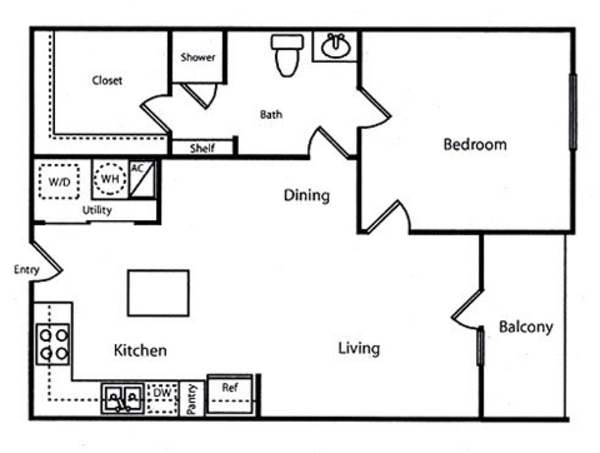 Carnegie Hall
Apartment features
Air Conditioning
View
Disposal
Wheelchair
Ceiling Fan
Washer/Dryer Hookup
Dishwasher
Microwave
Window Coverings
Carpet
Designer Carpet
Kitchen Pantries
Glass Front Wine Cooler
Oval Soaking Tub
Full Balconies
Kitchen Islands
Decorative Glass in Upper Cabinetry
Views of TPC Golf Course
Stainless Steel Kitchen Appliances
Free Standing Showers
Faux Wood Flooring
Patio/Balcony
Cable/Satellite Available
Wood Floors
Application Fee: Contact for details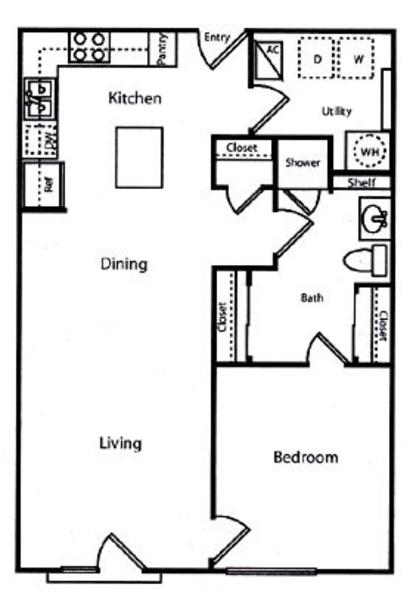 Greenwich
1 bed / 1 bath
935 sqft
$1,007 - $1,490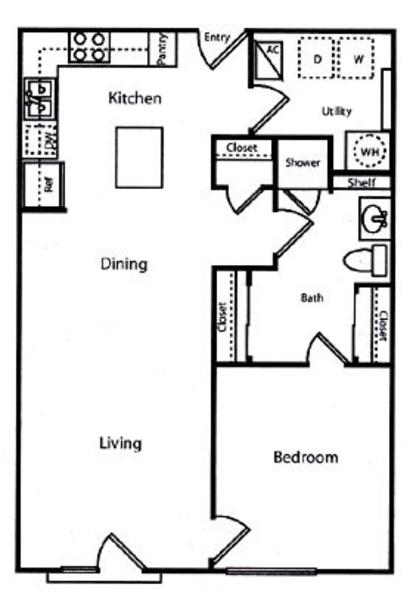 Greenwich
Apartment features
Air Conditioning
View
Disposal
Wheelchair
Ceiling Fan
Washer/Dryer Hookup
Dishwasher
Microwave
Window Coverings
Carpet
Designer Carpet
Kitchen Pantries
Glass Front Wine Cooler
Oval Soaking Tub
Full Balconies
Kitchen Islands
Decorative Glass in Upper Cabinetry
Views of TPC Golf Course
Stainless Steel Kitchen Appliances
Free Standing Showers
Faux Wood Flooring
Wood Floors
Patio/Balcony
Cable/Satellite Available
Application Fee: Contact for details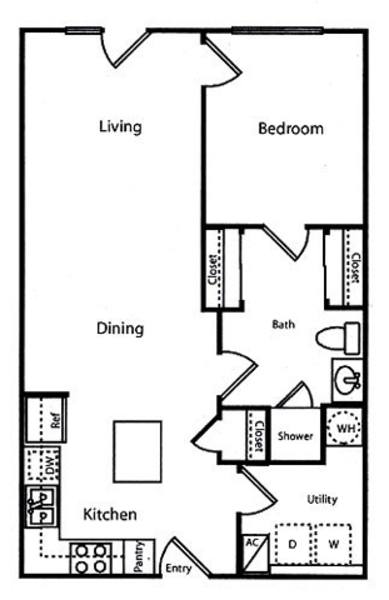 Manhattan
1 bed / 1 bath
1078 sqft
$1,135 - $1,260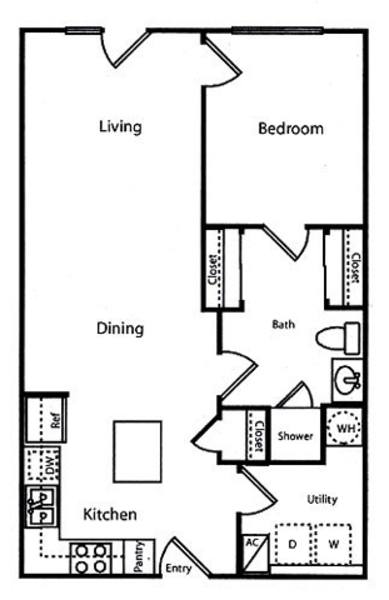 Manhattan
Apartment features
Air Conditioning
View
Disposal
Wheelchair
Ceiling Fan
Washer/Dryer Hookup
Dishwasher
Microwave
Window Coverings
Carpet
Designer Carpet
Kitchen Pantries
Glass Front Wine Cooler
Oval Soaking Tub
Full Balconies
Kitchen Islands
Decorative Glass in Upper Cabinetry
Views of TPC Golf Course
Stainless Steel Kitchen Appliances
Free Standing Showers
Faux Wood Flooring
Cable/Satellite Available
Wood Floors
Patio/Balcony
Application Fee: Contact for details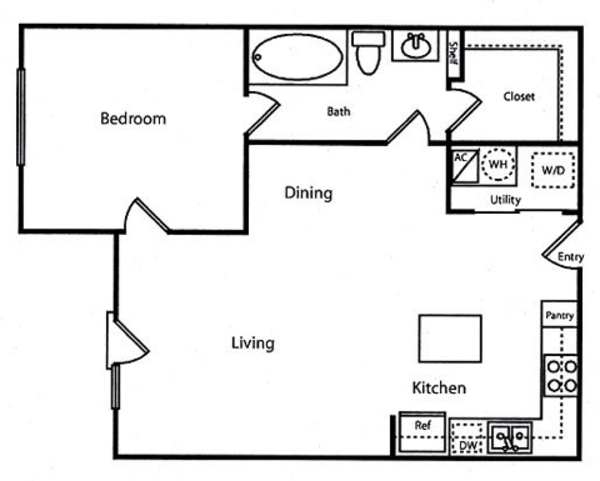 Radio City
1 bed / 1 bath
1149 sqft
$1,202 - $1,367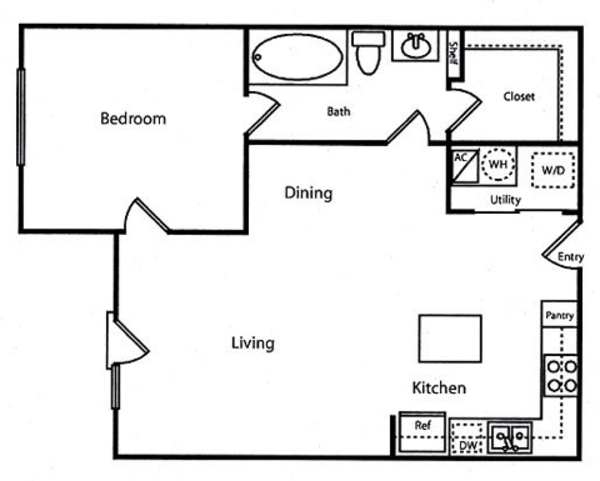 Radio City
Apartment features
Air Conditioning
View
Disposal
Wheelchair
Ceiling Fan
Washer/Dryer Hookup
Dishwasher
Microwave
Window Coverings
Carpet
Designer Carpet
Kitchen Pantries
Glass Front Wine Cooler
Oval Soaking Tub
Full Balconies
Kitchen Islands
Decorative Glass in Upper Cabinetry
Views of TPC Golf Course
Stainless Steel Kitchen Appliances
Free Standing Showers
Faux Wood Flooring
Patio/Balcony
Cable/Satellite Available
Wood Floors
Application Fee: Contact for details
14 floorplans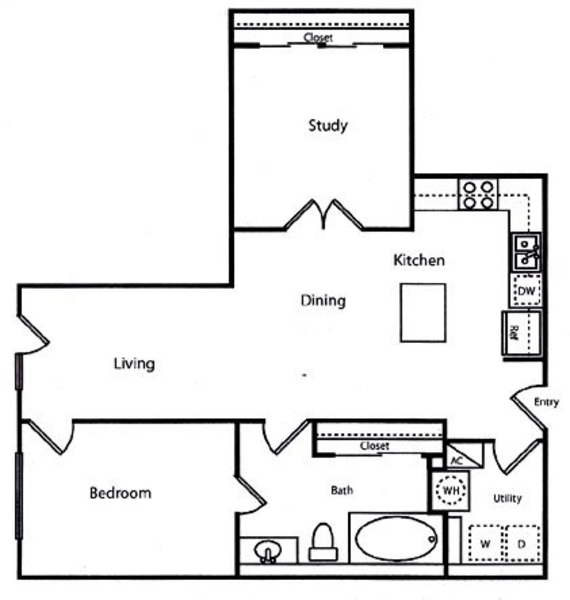 Wall Street
2 bed / 2 bath
1009 sqft
$1,080 - $1,225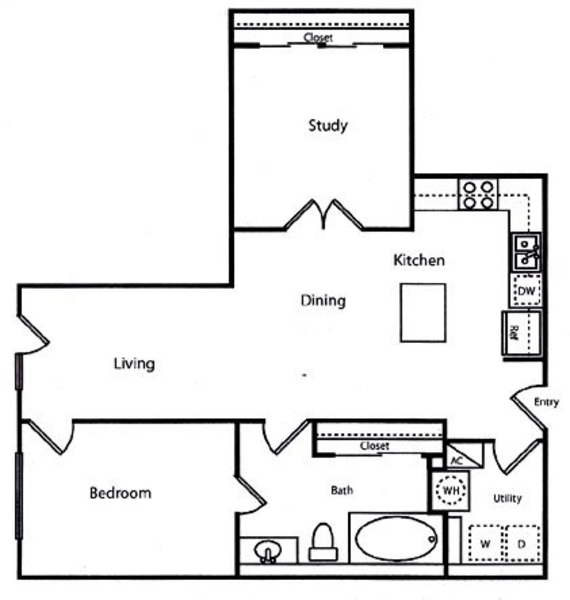 Wall Street
Apartment features
Air Conditioning
View
Disposal
Wheelchair
Ceiling Fan
Washer/Dryer Hookup
Dishwasher
Microwave
Window Coverings
Carpet
Designer Carpet
Kitchen Pantries
Glass Front Wine Cooler
Oval Soaking Tub
Full Balconies
Kitchen Islands
Decorative Glass in Upper Cabinetry
Views of TPC Golf Course
Stainless Steel Kitchen Appliances
Free Standing Showers
Faux Wood Flooring
Wood Floors
Cable/Satellite Available
Patio/Balcony
Application Fee: Contact for details
Broadway
2 bed / 2 bath
1145 sqft
$1,137 - $1,777
Broadway
Apartment features
Air Conditioning
View
Disposal
Wheelchair
Ceiling Fan
Washer/Dryer Hookup
Dishwasher
Microwave
Window Coverings
Carpet
Designer Carpet
Kitchen Pantries
Glass Front Wine Cooler
Full Balconies
Oval Soaking Tub
Kitchen Islands
Decorative Glass in Upper Cabinetry
Stainless Steel Kitchen Appliances
Views of TPC Golf Course
Free Standing Showers
Faux Wood Flooring
Patio/Balcony
Cable/Satellite Available
Wood Floors
Application Fee: Contact for details
Rockefeller
2 bed / 2 bath
1076 sqft
$1,170 - $1,380
Rockefeller
Apartment features
Air Conditioning
View
Disposal
Wheelchair
Ceiling Fan
Washer/Dryer Hookup
Dishwasher
Microwave
Window Coverings
Carpet
Designer Carpet
Kitchen Pantries
Glass Front Wine Cooler
Full Balconies
Oval Soaking Tub
Kitchen Islands
Decorative Glass in Upper Cabinetry
Stainless Steel Kitchen Appliances
Views of TPC Golf Course
Free Standing Showers
Faux Wood Flooring
Wood Floors
Cable/Satellite Available
Patio/Balcony
Application Fee: Contact for details
Battery Park
2 bed / 2 bath
1135 sqft
$1,192 - $1,457
Battery Park
Apartment features
Air Conditioning
View
Disposal
Wheelchair
Ceiling Fan
Washer/Dryer Hookup
Dishwasher
Microwave
Window Coverings
Carpet
Designer Carpet
Kitchen Pantries
Glass Front Wine Cooler
Oval Soaking Tub
Full Balconies
Kitchen Islands
Decorative Glass in Upper Cabinetry
Views of TPC Golf Course
Stainless Steel Kitchen Appliances
Free Standing Showers
Faux Wood Flooring
Wood Floors
Patio/Balcony
Cable/Satellite Available
Application Fee: Contact for details
Liberty
2 bed / 2 bath
1217 sqft
$1,270 - $1,765
Liberty
Apartment features
Air Conditioning
View
Disposal
Wheelchair
Ceiling Fan
Washer/Dryer Hookup
Dishwasher
Microwave
Window Coverings
Carpet
Designer Carpet
Kitchen Pantries
Glass Front Wine Cooler
Oval Soaking Tub
Full Balconies
Kitchen Islands
Decorative Glass in Upper Cabinetry
Views of TPC Golf Course
Stainless Steel Kitchen Appliances
Free Standing Showers
Faux Wood Flooring
Patio/Balcony
Cable/Satellite Available
Wood Floors
Application Fee: Contact for details
The Bronx
2 bed / 2 bath
1234 sqft
$1,295 - $1,560
The Bronx
Apartment features
Air Conditioning
View
Disposal
Wheelchair
Ceiling Fan
Washer/Dryer Hookup
Dishwasher
Microwave
Window Coverings
Carpet
Designer Carpet
Kitchen Pantries
Glass Front Wine Cooler
Oval Soaking Tub
Full Balconies
Kitchen Islands
Decorative Glass in Upper Cabinetry
Views of TPC Golf Course
Stainless Steel Kitchen Appliances
Free Standing Showers
Faux Wood Flooring
Cable/Satellite Available
Patio/Balcony
Wood Floors
Application Fee: Contact for details
The Big Apple
2 bed / 2 bath
1273 sqft
$1,330 - $1,595
The Big Apple
Apartment features
Air Conditioning
View
Disposal
Wheelchair
Ceiling Fan
Washer/Dryer Hookup
Dishwasher
Microwave
Window Coverings
Carpet
Designer Carpet
Kitchen Pantries
Glass Front Wine Cooler
Oval Soaking Tub
Full Balconies
Kitchen Islands
Decorative Glass in Upper Cabinetry
Views of TPC Golf Course
Stainless Steel Kitchen Appliances
Free Standing Showers
Faux Wood Flooring
Wood Floors
Cable/Satellite Available
Patio/Balcony
Application Fee: Contact for details
Staten Island
2 bed / 2 bath
1271 sqft
$1,337 - $1,547
Staten Island
Apartment features
Air Conditioning
View
Disposal
Wheelchair
Ceiling Fan
Washer/Dryer Hookup
Dishwasher
Microwave
Window Coverings
Carpet
Designer Carpet
Kitchen Pantries
Glass Front Wine Cooler
Oval Soaking Tub
Full Balconies
Kitchen Islands
Decorative Glass in Upper Cabinetry
Views of TPC Golf Course
Stainless Steel Kitchen Appliances
Free Standing Showers
Faux Wood Flooring
Cable/Satellite Available
Patio/Balcony
Wood Floors
Application Fee: Contact for details
Coney Island
2 bed / 2 bath
1295 sqft
$1,340 - $1,550
Coney Island
Apartment features
Air Conditioning
View
Disposal
Wheelchair
Ceiling Fan
Washer/Dryer Hookup
Dishwasher
Microwave
Window Coverings
Carpet
Designer Carpet
Kitchen Pantries
Glass Front Wine Cooler
Oval Soaking Tub
Full Balconies
Kitchen Islands
Decorative Glass in Upper Cabinetry
Views of TPC Golf Course
Stainless Steel Kitchen Appliances
Free Standing Showers
Faux Wood Flooring
Patio/Balcony
Cable/Satellite Available
Wood Floors
Application Fee: Contact for details
Queens
2 bed / 2 bath
1306 sqft
$1,410 - $1,620
Queens
Apartment features
Air Conditioning
View
Disposal
Wheelchair
Ceiling Fan
Washer/Dryer Hookup
Dishwasher
Microwave
Window Coverings
Carpet
Designer Carpet
Kitchen Pantries
Glass Front Wine Cooler
Oval Soaking Tub
Full Balconies
Kitchen Islands
Decorative Glass in Upper Cabinetry
Views of TPC Golf Course
Stainless Steel Kitchen Appliances
Free Standing Showers
Faux Wood Flooring
Wood Floors
Cable/Satellite Available
Patio/Balcony
Application Fee: Contact for details
Park Avenue
2 bed / 2 bath
1415 sqft
$1,450 - $1,720
Park Avenue
Apartment features
Air Conditioning
View
Disposal
Wheelchair
Ceiling Fan
Washer/Dryer Hookup
Dishwasher
Microwave
Window Coverings
Carpet
Designer Carpet
Kitchen Pantries
Glass Front Wine Cooler
Oval Soaking Tub
Full Balconies
Kitchen Islands
Decorative Glass in Upper Cabinetry
Views of TPC Golf Course
Stainless Steel Kitchen Appliances
Free Standing Showers
Faux Wood Flooring
Patio/Balcony
Wood Floors
Cable/Satellite Available
Application Fee: Contact for details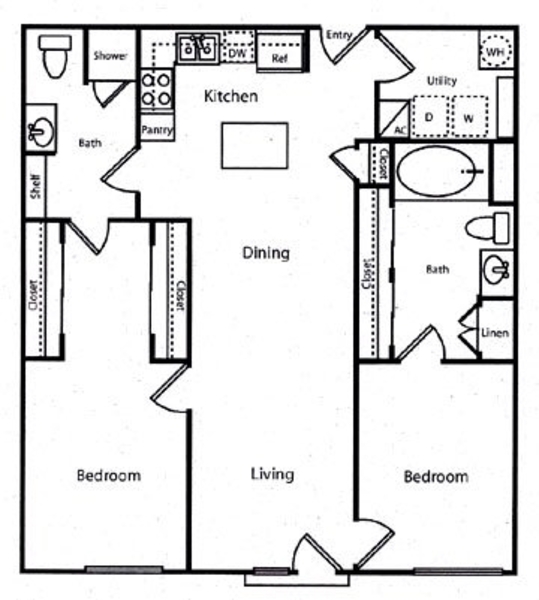 Ellis Island
2 bed / 2 bath
1522 sqft
$1,555 - $1,815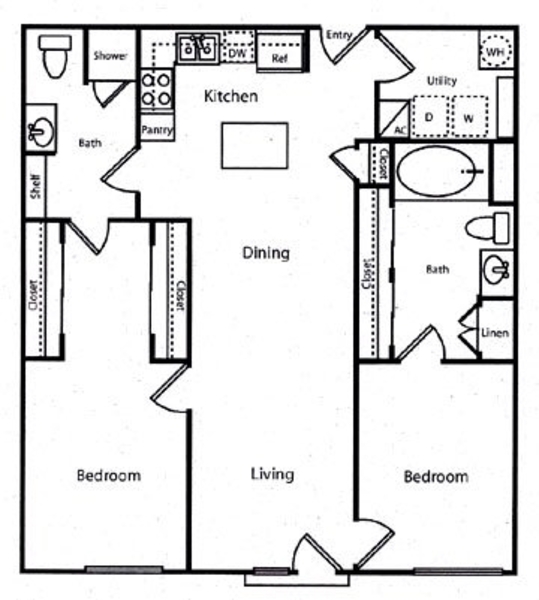 Ellis Island
Apartment features
Air Conditioning
View
Disposal
Wheelchair
Ceiling Fan
Washer/Dryer Hookup
Dishwasher
Microwave
Window Coverings
Carpet
Designer Carpet
Kitchen Pantries
Glass Front Wine Cooler
Oval Soaking Tub
Full Balconies
Kitchen Islands
Decorative Glass in Upper Cabinetry
Views of TPC Golf Course
Stainless Steel Kitchen Appliances
Free Standing Showers
Faux Wood Flooring
Patio/Balcony
Wood Floors
Cable/Satellite Available
Application Fee: Contact for details
JFK
2 bed / 2 bath
1277 sqft
$1,625 - $1,835
JFK
Apartment features
Air Conditioning
View
Disposal
Wheelchair
Ceiling Fan
Washer/Dryer Hookup
Dishwasher
Microwave
Window Coverings
Carpet
Designer Carpet
Kitchen Pantries
Glass Front Wine Cooler
Full Balconies
Oval Soaking Tub
Kitchen Islands
Decorative Glass in Upper Cabinetry
Stainless Steel Kitchen Appliances
Views of TPC Golf Course
Free Standing Showers
Faux Wood Flooring
Wood Floors
Cable/Satellite Available
Patio/Balcony
Application Fee: Contact for details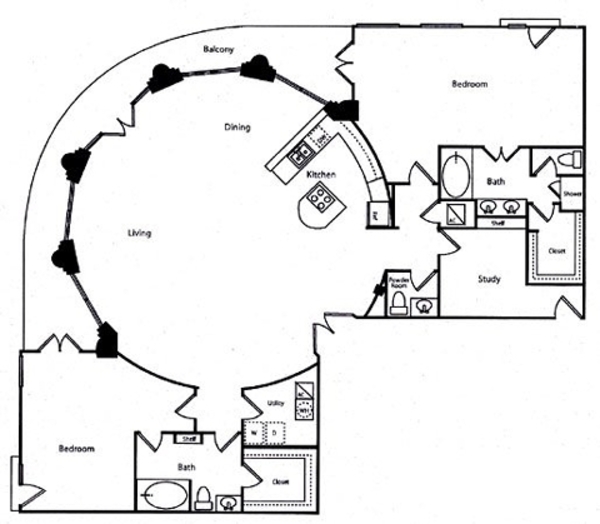 The Empire
2 bed / 2.5 bath
2736 sqft
$4,097 - $4,347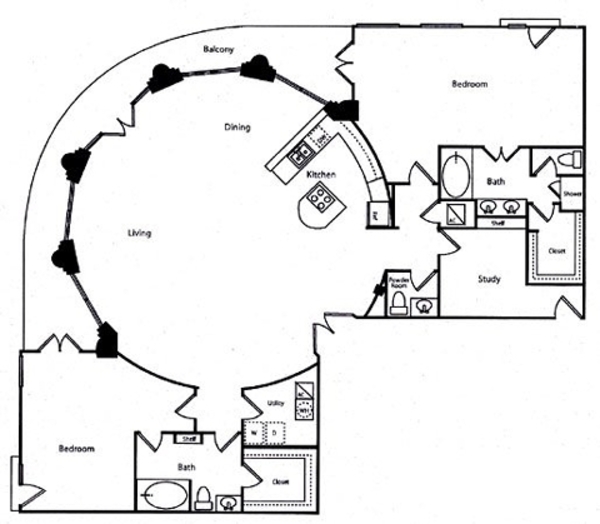 The Empire
Apartment features
Air Conditioning
View
Disposal
Wheelchair
Ceiling Fan
Washer/Dryer Hookup
Dishwasher
Microwave
Window Coverings
Carpet
Designer Carpet
Kitchen Pantries
Glass Front Wine Cooler
Oval Soaking Tub
Full Balconies
Kitchen Islands
Decorative Glass in Upper Cabinetry
Views of TPC Golf Course
Stainless Steel Kitchen Appliances
Free Standing Showers
Faux Wood Flooring
Patio/Balcony
Cable/Satellite Available
Wood Floors
Application Fee: Contact for details
1 floorplan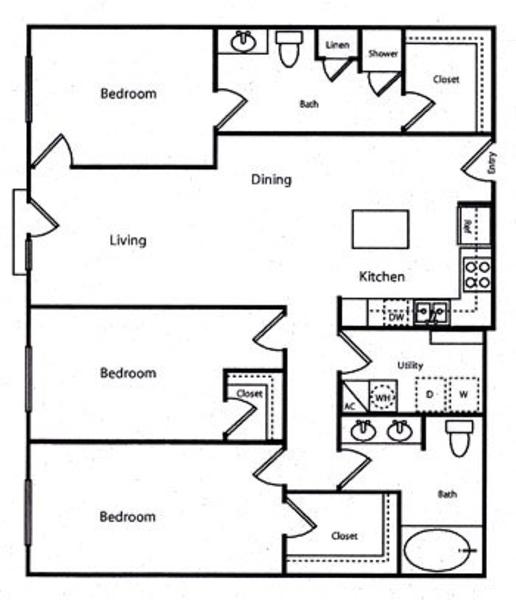 The Roosevelt
3 bed / 2 bath
1486 sqft
$1,712 - $2,065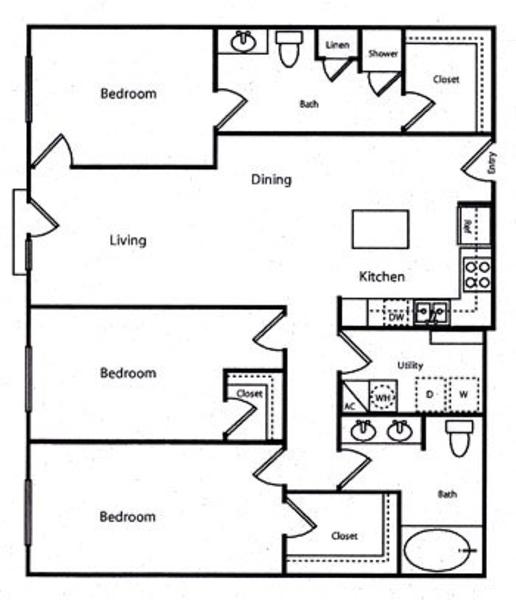 The Roosevelt
Apartment features
Air Conditioning
View
Disposal
Wheelchair
Ceiling Fan
Washer/Dryer Hookup
Dishwasher
Microwave
Window Coverings
Carpet
Designer Carpet
Kitchen Pantries
Glass Front Wine Cooler
Oval Soaking Tub
Full Balconies
Kitchen Islands
Decorative Glass in Upper Cabinetry
Views of TPC Golf Course
Stainless Steel Kitchen Appliances
Free Standing Showers
Faux Wood Flooring
Cable/Satellite Available
Patio/Balcony
Wood Floors
Application Fee: Contact for details
Property Description
Why Live Here?
We make time for you. Feel inspired in our tranquil spa-like setting, serene walking paths, tranquil outdoor fireplace, and resort style pool. Escape to luxury, purify your mind and pamper your body.
From urban chic to resort escape, Times Square finds ways to immerse you in the spirit of your setting. Discover a complete personal oasis you'll only find at Times Square Apartments. Revitalize, re energize, wind down your internal clockyour personal oasis transports you into a world of relaxation.
At Times Square, our Event stylist creates a retreat from everyday. With poolside yoga, informational health seminars and Times Square Farmers Market; we are interested in your well-being. Times Square Ranch - Make time for everything!
Please call for an appointment today.
Amenities
Pool
Spa
Concierge
Short Term Lease
Gate
Storage Space
Fitness Center
On-site Maintenance
Sundeck
Elevator
High Speed Internet Available
Transportation
Rec Room
Clubhouse
Business Center
Elevators
Planned Resident Events
WiFi Internet Access
Outdoor Fireplace and Gas Grill
Private Tanning Studio
24-Hour Emergency Maintenance
Elegant Lounge
Private Media Center
Landscaped Courtyard
Parking
Controlled Access
BBQ/Picnic Area
Courtyard
Pet Policy
Pets Allowed: Unknown
Max Number of Pets: 0
Max Weight of Pets: N/A
Pet Care: Available
Pets Deposit Min/Max: $0 - $300
Pet Monthly Rent Min/Max: $0
One Time Fee: $0
Building Information
Built: 2009
Units: 313
Lease Terms
Flexible, 3-12 months
Loading Properties