The Preserve At Mobbly Bay
8210 Solano Bay Loop, Tampa, FL 33635
$2,235
1 - 3 Bed, 1 - 2 Bath
3 floorplans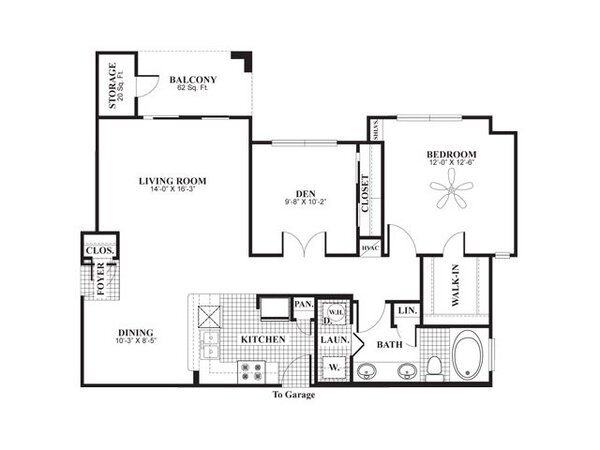 A4
1 bed
1 bath
1038 sqft
Please Call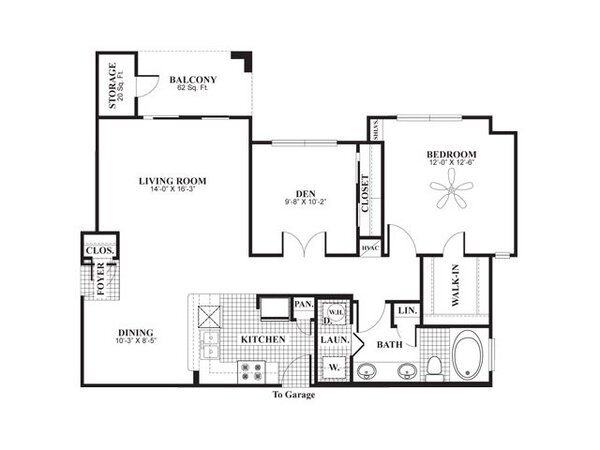 Floorplan: A4
Apartment features
Closet with Washer/Dryer Connections
Vaulted Ceilings in Open Living Areas *
Oversized Walk-in Closets
Pre-Wired for Intrusion Alarms
Breakfast Bars
Separate Laundry Room
Contemporary Recessed Lighting
Built-in Bookshelves *
Screened Patio/Balcony with Storage*
Built-in Linen Storage in Most Bathrooms
Overhead Plant Ledges
Garden-Style Soaking Tub in Master Bath
Ceramic Tile Front Entries
Mirrored Wardrobe Doors*
Mini and Vertical Blinds
White Appliances
Generous Closets
Formal Dining Areas
Full Pantries
Custom-Style Wire Closet Shelving
Wood-Burning Fireplaces with Mantels *
Dual Sink Bathroom Vanities *
Ceiling Fans in Master Bed & Livingroom
Gourmet Kitchens with Custom Cabinets
Double Stainless Steel Sinks w/ Disposal
Application Fee: Contact for details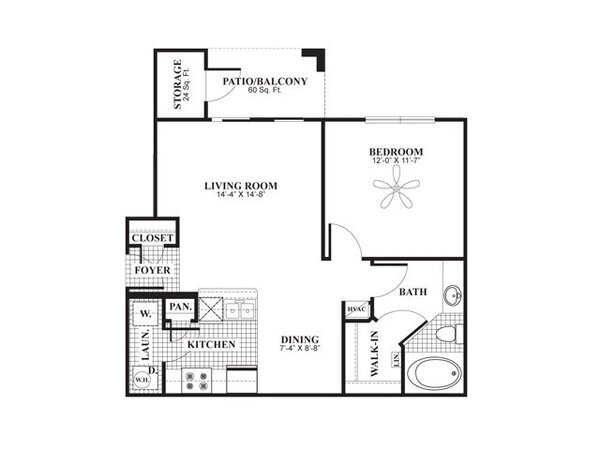 A1
1 bed
1 bath
776 sqft
$945 - $1,465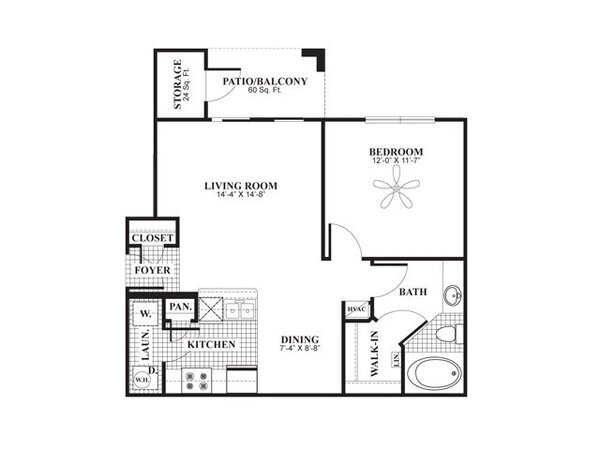 Floorplan: A1
Apartment features
Oversized Walk-in Closets
Ceiling Fans in Master Bed & Livingroom
Custom-Style Wire Closet Shelving
Double Stainless Steel Sinks w/ Disposal
Ceramic Tile Front Entries
Dual Sink Bathroom Vanities *
Mini and Vertical Blinds
Full Pantries
Built-in Linen Storage in Most Bathrooms
Separate Laundry Room
Vaulted Ceilings in Open Living Areas *
Closet with Washer/Dryer Connections
Overhead Plant Ledges
White Appliances
Garden-Style Soaking Tub in Master Bath
Contemporary Recessed Lighting
Generous Closets
Built-in Bookshelves *
Gourmet Kitchens with Custom Cabinets
Breakfast Bars
Screened Patio/Balcony with Storage*
Wood-Burning Fireplaces with Mantels *
Pre-Wired for Intrusion Alarms
Mirrored Wardrobe Doors*
Formal Dining Areas
Application Fee: Contact for details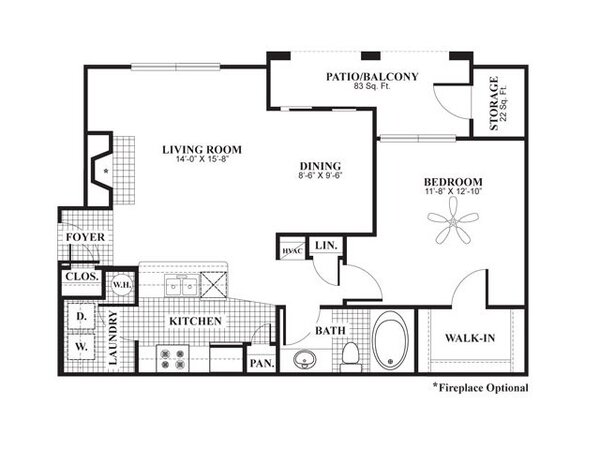 A3
1 bed
1 bath
898 sqft
$1,140 - $1,335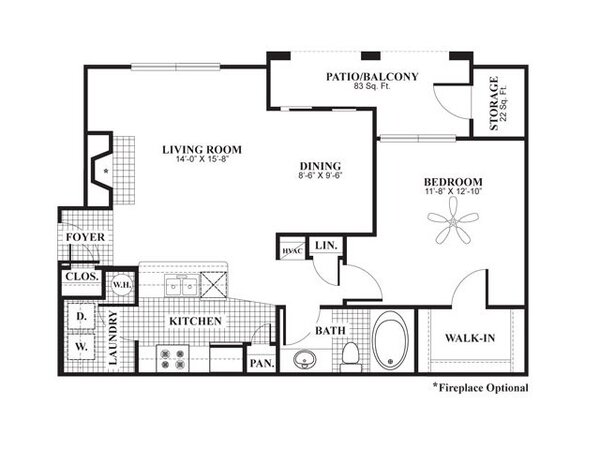 Floorplan: A3
Apartment features
Oversized Walk-in Closets
Ceiling Fans in Master Bed & Livingroom
Custom-Style Wire Closet Shelving
Double Stainless Steel Sinks w/ Disposal
Ceramic Tile Front Entries
Dual Sink Bathroom Vanities *
Mini and Vertical Blinds
Contemporary Recessed Lighting
Full Pantries
Generous Closets
Built-in Linen Storage in Most Bathrooms
Separate Laundry Room
Closet with Washer/Dryer Connections
Overhead Plant Ledges
Vaulted Ceilings in Open Living Areas *
White Appliances
Garden-Style Soaking Tub in Master Bath
Built-in Bookshelves *
Mirrored Wardrobe Doors*
Breakfast Bars
Gourmet Kitchens with Custom Cabinets
Screened Patio/Balcony with Storage*
Wood-Burning Fireplaces with Mantels *
Pre-Wired for Intrusion Alarms
Formal Dining Areas
Application Fee: Contact for details
2 floorplans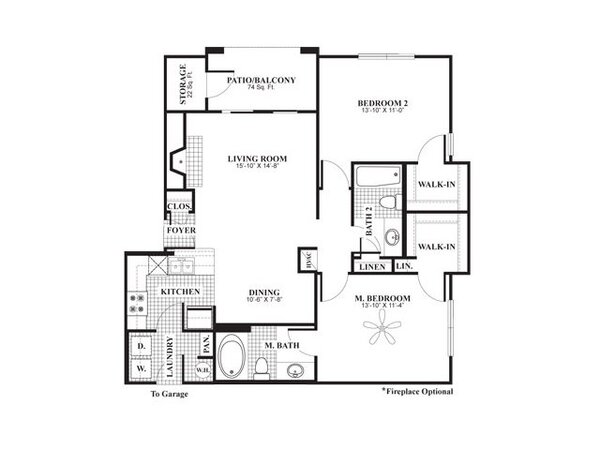 B2
2 bed
2 bath
1158 sqft
$1,240 - $1,845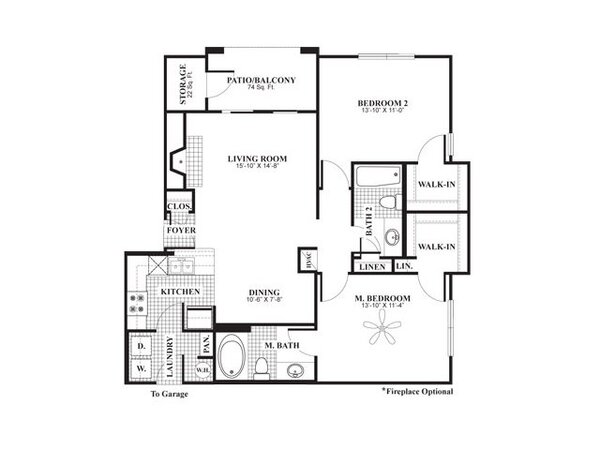 Floorplan: B2
Apartment features
Closet with Washer/Dryer Connections
Vaulted Ceilings in Open Living Areas *
Oversized Walk-in Closets
Pre-Wired for Intrusion Alarms
Breakfast Bars
Separate Laundry Room
Contemporary Recessed Lighting
Built-in Linen Storage in Most Bathrooms
Built-in Bookshelves *
Screened Patio/Balcony with Storage*
Overhead Plant Ledges
Garden-Style Soaking Tub in Master Bath
Mirrored Wardrobe Doors*
Mini and Vertical Blinds
Ceramic Tile Front Entries
Generous Closets
White Appliances
Formal Dining Areas
Full Pantries
Custom-Style Wire Closet Shelving
Wood-Burning Fireplaces with Mantels *
Dual Sink Bathroom Vanities *
Ceiling Fans in Master Bed & Livingroom
Gourmet Kitchens with Custom Cabinets
Double Stainless Steel Sinks w/ Disposal
Application Fee: Contact for details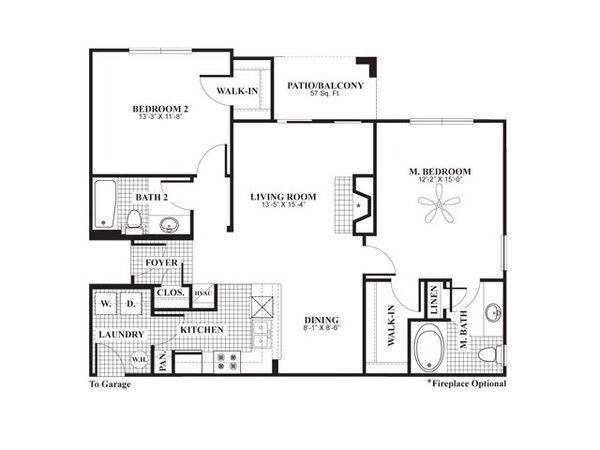 B1
2 bed
2 bath
1143 sqft
$1,360 - $1,650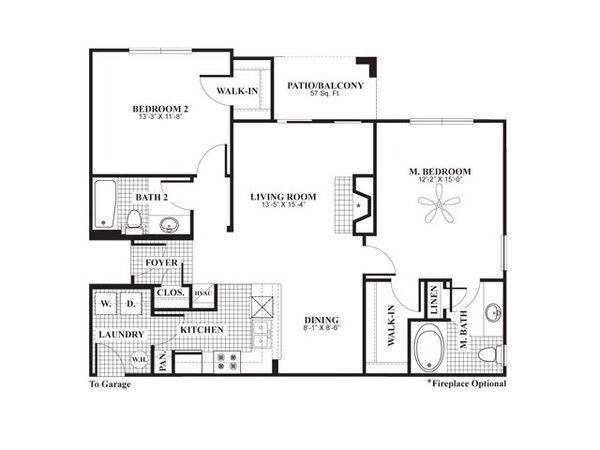 Floorplan: B1
Apartment features
Vaulted Ceilings in Open Living Areas *
Closet with Washer/Dryer Connections
Oversized Walk-in Closets
Pre-Wired for Intrusion Alarms
Breakfast Bars
Separate Laundry Room
Contemporary Recessed Lighting
Screened Patio/Balcony with Storage*
Built-in Bookshelves *
Built-in Linen Storage in Most Bathrooms
Overhead Plant Ledges
Garden-Style Soaking Tub in Master Bath
Mirrored Wardrobe Doors*
Mini and Vertical Blinds
Ceramic Tile Front Entries
Generous Closets
White Appliances
Formal Dining Areas
Custom-Style Wire Closet Shelving
Full Pantries
Wood-Burning Fireplaces with Mantels *
Dual Sink Bathroom Vanities *
Ceiling Fans in Master Bed & Livingroom
Gourmet Kitchens with Custom Cabinets
Double Stainless Steel Sinks w/ Disposal
Application Fee: Contact for details
2 floorplans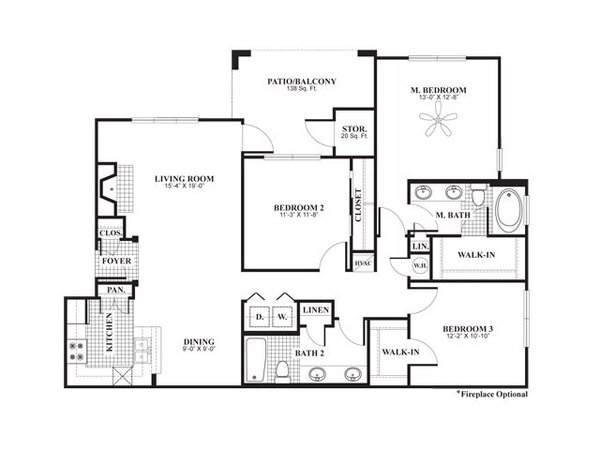 C2
3 bed
2 bath
1520 sqft
Please Call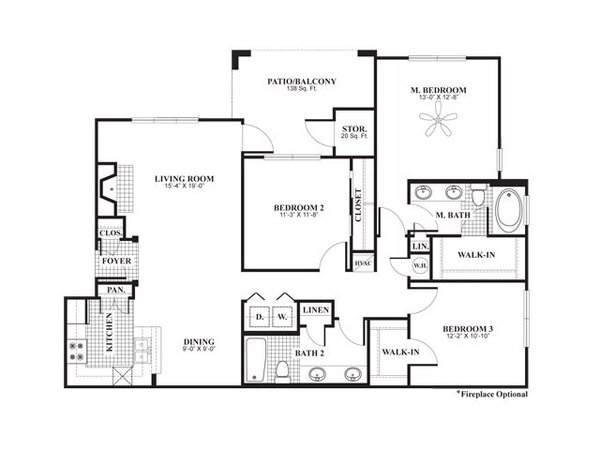 Floorplan: C2
Apartment features
Closet with Washer/Dryer Connections
Vaulted Ceilings in Open Living Areas *
Oversized Walk-in Closets
Pre-Wired for Intrusion Alarms
Separate Laundry Room
Breakfast Bars
Contemporary Recessed Lighting
Built-in Bookshelves *
Screened Patio/Balcony with Storage*
Garden-Style Soaking Tub in Master Bath
Mirrored Wardrobe Doors*
Built-in Linen Storage in Most Bathrooms
Mini and Vertical Blinds
Ceramic Tile Front Entries
Overhead Plant Ledges
Custom-Style Wire Closet Shelving
Generous Closets
White Appliances
Formal Dining Areas
Full Pantries
Wood-Burning Fireplaces with Mantels *
Ceiling Fans in Master Bed & Livingroom
Double Stainless Steel Sinks w/ Disposal
Gourmet Kitchens with Custom Cabinets
Dual Sink Bathroom Vanities *
Application Fee: Contact for details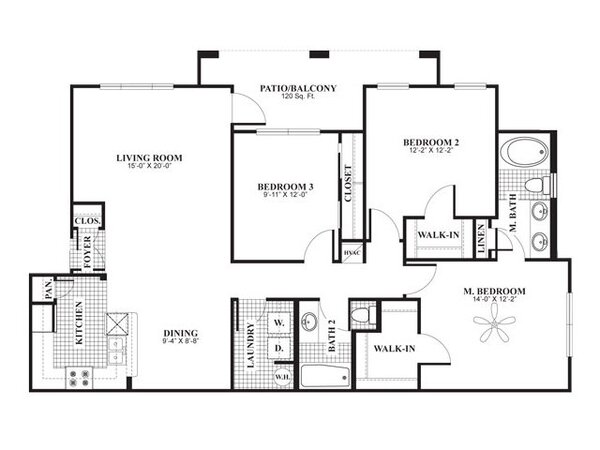 C1
3 bed
2 bath
1472 sqft
$1,855 - $2,235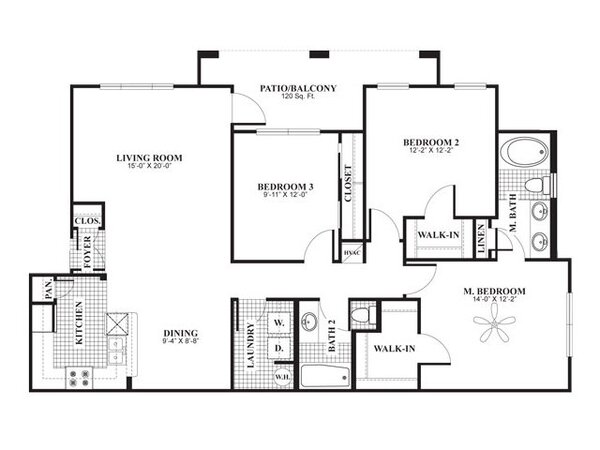 Floorplan: C1
Apartment features
Vaulted Ceilings in Open Living Areas *
Closet with Washer/Dryer Connections
Oversized Walk-in Closets
Pre-Wired for Intrusion Alarms
Separate Laundry Room
Breakfast Bars
Contemporary Recessed Lighting
Built-in Linen Storage in Most Bathrooms
Built-in Bookshelves *
Screened Patio/Balcony with Storage*
Garden-Style Soaking Tub in Master Bath
Mirrored Wardrobe Doors*
Ceramic Tile Front Entries
Mini and Vertical Blinds
Overhead Plant Ledges
Generous Closets
White Appliances
Formal Dining Areas
Custom-Style Wire Closet Shelving
Full Pantries
Wood-Burning Fireplaces with Mantels *
Dual Sink Bathroom Vanities *
Ceiling Fans in Master Bed & Livingroom
Double Stainless Steel Sinks w/ Disposal
Gourmet Kitchens with Custom Cabinets
Application Fee: Contact for details
Property Description
Why Live Here?
The Preserve at Mobbly Bay Apartments in Tampa, Florida offer a tropical paradise of amenities. Situated in northwest Tampa, near the shores of Mobbly Bay and Oldsmar, The Preserve features sun-drenched open-concept floorplans with large living areas and chef-worthy kitchens. High ceilings and ceiling fans keep you cool; a cozy fireplace keeps you warm; and oversized screened-in patios and balconies are perfect for year-round entertaining.

We've taken care of all the daily details of life for you at The Preserve at Mobbly Bay, with an attached or direct-access garage to keep your car comfy, a separate in-home laundry room for clothes care, and a garden-style soaking tub perfect for winding down your day.

Outside you'll relish relaxing in the crystalline pool and spa with surrounding sun terrace, fully equipped fitness center and gorgeous residents' clubhouse. You're close to Clearwater Beach and almost equidistant (about 5 miles) to Citrus Park Mall and Countryside Mall. Located just off of SR 580 and Hillsborough Ave./ Tampa Road and near Memorial Highway, you're 10 miles from Tampa Airport, less than 15 miles to downtown and very close to Tampa's best eateries, night life and fun spots.

Preserve your sun-filled, Tampa lifestyle at The Preserve at Mobbly Bay in Tampa.

Please call for an appointment today.
Amenities
Fitness Center
Gated Community
Media and Computer Room
Resident Clubhouse
Kids' Playground
Resort-Style Pool and Spa with Wi-Fi
Credit Card Payments Accepted
Pet Policy
Fee, Deposit and Pet Rent: $350 non-refundable fee. For 2nd pet, an additional $175 non-refundable fee applies. For puppies & kittens under 1 year, an additional $100 non-refundable fee applies. Pet rent is $15 per month. (All fees, deposits and charges noted above are per pet.) Breed restrictions apply, call for details.
Pets Allowed: Cat, Dog
Max Number of Pets: 2
Max Weight of Pets: N/A
Pet Care: Available
Pets Deposit Min/Max: $0
Pet Monthly Rent Min/Max: $0
One Time Fee: $0
We also welcome your domestic pet if it is a bird or fish with written approval from our onsite management team. Fish tanks are not to exceed 55 gallons.
Building Information
Units: 316
Lease Terms
6-18 Months
Loading Properties