ParkPacific Apartments
1226 Olive St, Saint Louis, MO 63103
$1,050 - $3,450
1 Bed 1 - 2.5 Bath
2 floorplans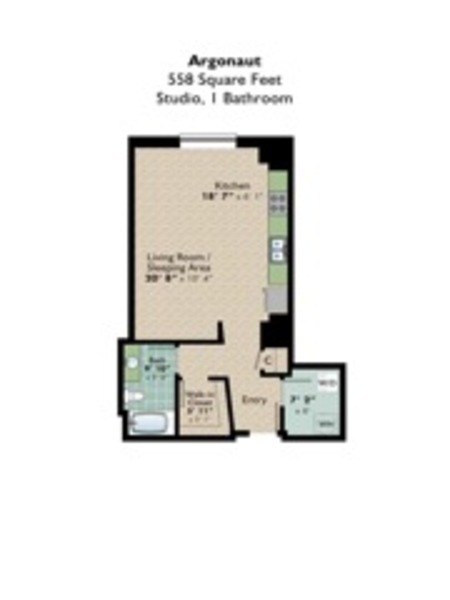 Argonaut
S bed
1 bath
558 sqft
$1,050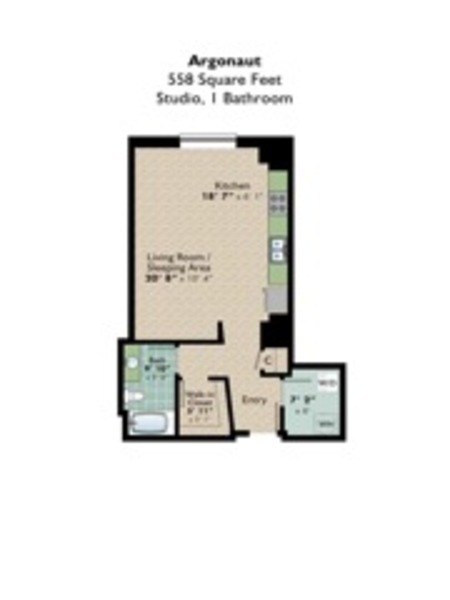 Floorplan: Argonaut
Apartment features
Air Conditioning
View
Disposal
Large Closets
Individual Climate Control
Dishwasher
Microwave
Refrigerator
Window Coverings
WaterSense certified plumbing throughout
Ceramic cooktop
Upgraded nickel hardware
U-verse cable & Elite Internet Included
Stainless Steel Appliances
High end maple cabinets
Original Terrazzo Flooring
LG Premium ENERGY STAR washer & dryer
Polished granite kitchen countertop
Attached Garage/Carport
Washer/Dryer in Unit
Application Fee: Contact for details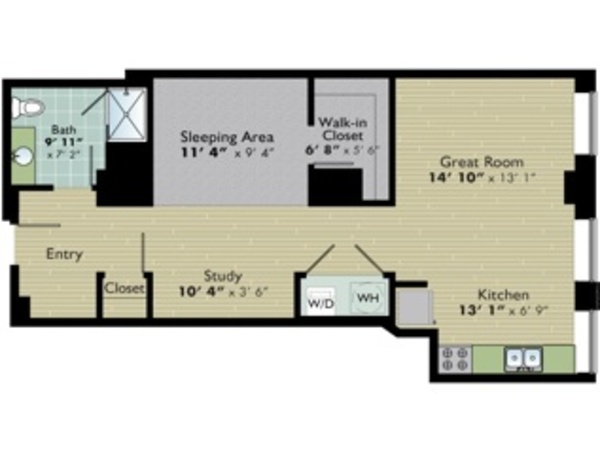 Arizona Limited
S bed
1 bath
760 sqft
$1,275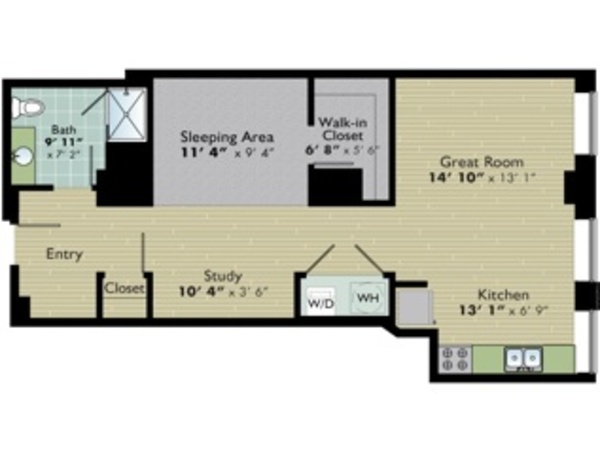 Floorplan: Arizona Limited
Apartment features
Air Conditioning
View
Washer/Dryer Hookup
Large Closets
Individual Climate Control
Dishwasher
Microwave
Window Coverings
Carpet
Refrigerator
WaterSense certified plumbing throughout
Ceramic cooktop
Upgraded nickel hardware
Stainless Steel Appliances
High end maple cabinets
Wood laminate flooring
LG Premium ENERGY STAR washer & dryer
Polished granite kitchen countertop
Washer/Dryer in Unit
Attached Garage/Carport
Application Fee: Contact for details
7 floorplans
Californian
1 bed
1 bath
613 sqft
$1,175
Floorplan: Californian
Apartment features
24 Hour Doorman
Ceramic Cooktop
LG Premium ENERGY STAR Washer & Dryer
WaterSense certified plumbing throughout
Polished Granite Kitchen Countertops
Rooftop Patio with wading pool & BBQ
Upgraded Nickel Hardware
Stainless Steel Appliances
High End Maple Cabinets
Application Fee: Contact for details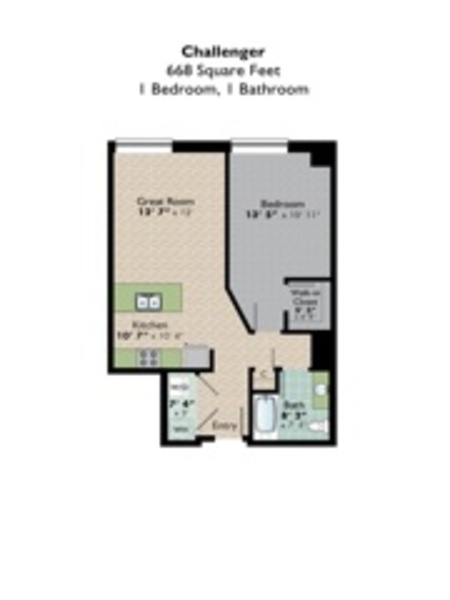 Challenger
1 bed
1 bath
668 sqft
$1,200
Floorplan: Challenger
Apartment features
Air Conditioning
Disposal
Wheelchair
Large Closets
Individual Climate Control
Dishwasher
Microwave
Window Coverings
Carpet
Refrigerator
WaterSense certified plumbing throughout
Ceramic cooktop
Upgraded nickel hardware
Stainless Steel Appliances
High end maple cabinetr
Original Terrazzo Flooring
LG Premium ENERGY STAR washer & dryer
Polished granite kitchen countertop
Washer/Dryer in Unit
Attached Garage/Carport
Application Fee: Contact for details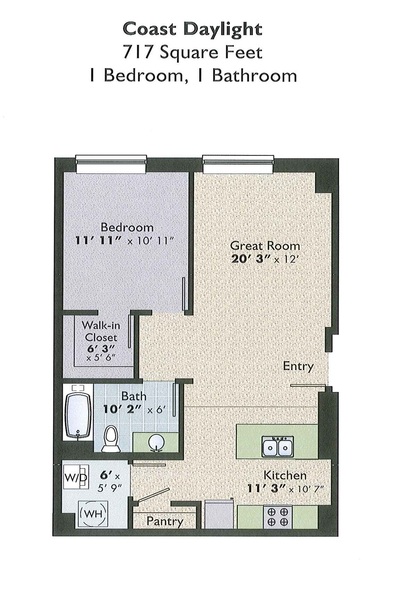 Coast Daylight
1 bed
1 bath
717 sqft
$1,225
Floorplan: Coast Daylight
Apartment features
Air Conditioning
Disposal
Large Closets
Individual Climate Control
Dishwasher
Microwave
Window Coverings
Carpet
Refrigerator
Attached Garage/Carport
Washer/Dryer in Unit
Ceramic Cooktop
LG Premium ENERGY STAR Washer & Dryer
Original Terrazzo Flooring
Polished Granite Kitchen Countertops
24 Hour Doorman
Upgraded Nickel Hardware
Stainless Steel Appliances
Roof-Top Patio with Wading Pool & BBQ
High End Maple Cabinets
Application Fee: Contact for details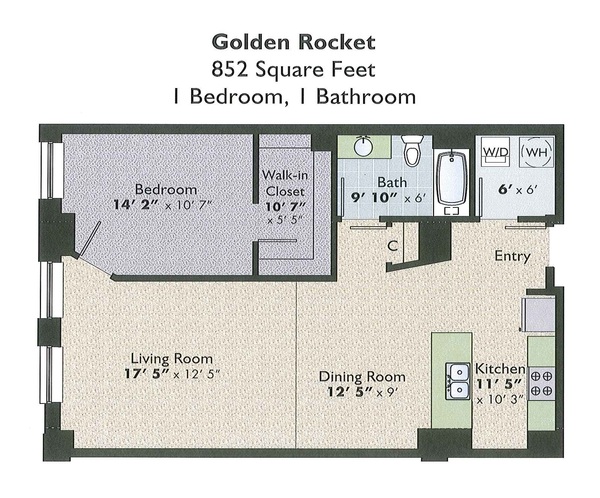 Golden Rocket
1 bed
1 bath
852 sqft
$1,350
Floorplan: Golden Rocket
Apartment features
Air Conditioning
Disposal
Large Closets
Individual Climate Control
Dishwasher
Microwave
Window Coverings
Carpet
Refrigerator
Attached Garage/Carport
Washer/Dryer in Unit
Ceramic Cooktop
LG Premium ENERGY STAR Washer & Dryer
Original Terrazzo Flooring
Polished Granite Kitchen Countertops
Upgraded Nickel Hardware
High End Maple Cabinetry
Stainless Steel Appliances
WaterSense Certified Plumbing Throughout
Application Fee: Contact for details
Klamath
1 bed
1.5 bath
1066 sqft
$1,550
Floorplan: Klamath
Apartment features
Air Conditioning
View
Disposal
Large Closets
Individual Climate Control
Dishwasher
Microwave
Window Coverings
Carpet
Refrigerator
Attached Garage/Carport
Washer/Dryer in Unit
Polished Granite Kitchen Counters
Ceramic Cooktop
LG Premium ENERGY STAR Washer & Dryer
Original Terrazzo Flooring
Upgraded Nickel Hardware
Stainless Steel Appliances
High End Maple Cabinets
WaterSense Certified Plumbing Throughout
Application Fee: Contact for details
Lark
1 bed
1.5 bath
1071 sqft
$1,600
Floorplan: Lark
Apartment features
Air Conditioning
View
Disposal
Large Closets
Individual Climate Control
Dishwasher
Microwave
Window Coverings
Carpet
Refrigerator
Attached Garage/Carport
Washer/Dryer in Unit
Wood Floors
Ceramic Cooktop
LG Premium ENERGY STAR Washer & Dryer
Polished Granite Kitchen Countertops
Upgraded Nickel Hardware
Stainless Steel Appliances
High End Maple Cabinets
WaterSense Certified Plumbing Throughout
Application Fee: Contact for details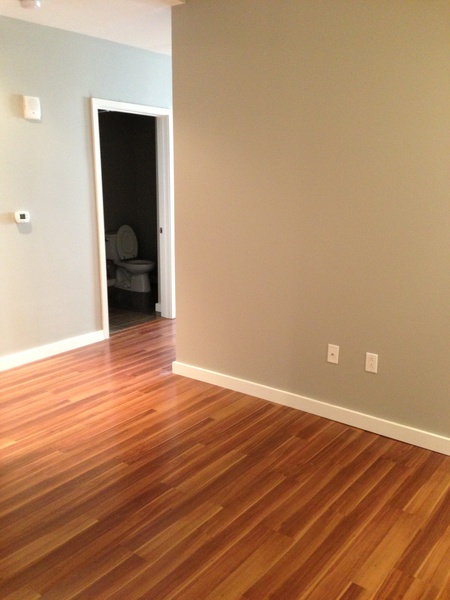 Ozarker
1 bed
2 bath
1033 sqft
$1,700
Floorplan: Ozarker
Apartment features
Air Conditioning
View
Disposal
Ceiling Fan
Individual Climate Control
Dishwasher
Microwave
Window Coverings
Carpet
Refrigerator
Ceramic Cooktop
Wood Laminate Flooring
LG Premium ENERGY STAR Washer & Dryer
Watersense Certified Plumbing Throughout
Upgraded Bathrooms
Upgraded Kitchen Cabinetry
Stainless Steel Appliances
Attached Garage/Carport
Washer/Dryer in Unit
Wood Floors
Application Fee: Contact for details
9 floorplans
Overland Flyer
2 bed
2 bath
1037 sqft
$1,475 - $1,550
Floorplan: Overland Flyer
Apartment features
Air Conditioning
View
Disposal
Wheelchair
Individual Climate Control
Dishwasher
Microwave
Window Coverings
Carpet
Refrigerator
Attached Garage/Carport
Washer/Dryer in Unit
Wood Floors
Ceramic Cooktop
LG Premium ENERGY STAR Washer & Dryer
Polished Granite Kitchen Countertops
Upgraded Nickel Hardware
Stainless Steel Appliances
High End Maple Cabinets
WaterSense Certified Plumbing Throughout
Application Fee: Contact for details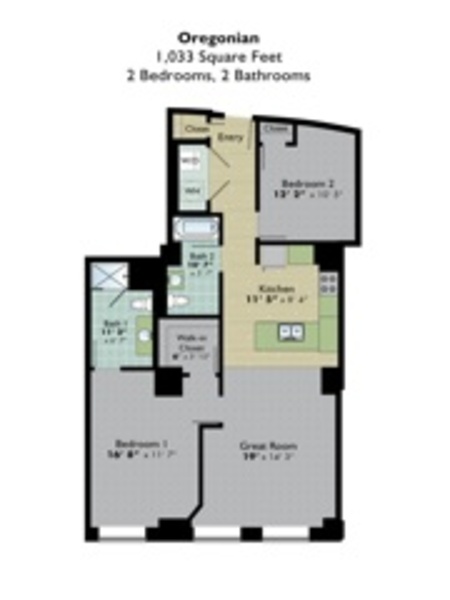 Oregonian
2 bed
2 bath
1033 sqft
$1,500 - $1,600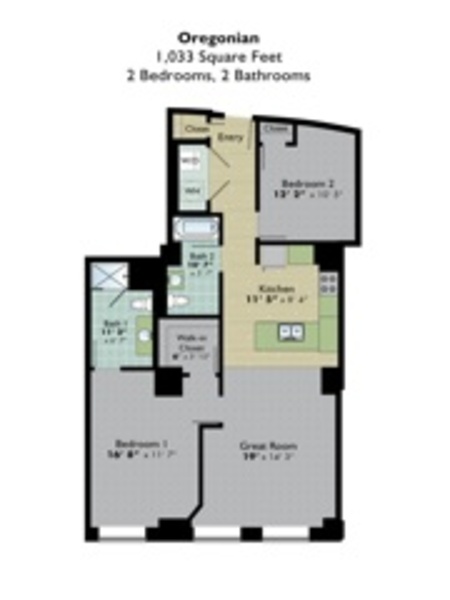 Floorplan: Oregonian
Apartment features
Air Conditioning
View
Disposal
Individual Climate Control
Dishwasher
Microwave
Window Coverings
Carpet
Refrigerator
WaterSense certified plumbing throughout
Ceramic cooktop
Upgraded nickel hardware
Stainless Steel Appliances
High end maple cabinetr
Wood laminate flooring
LG Premium ENERGY STAR washer & dryer
Polished granite kitchen countertop
Washer/Dryer in Unit
Attached Garage/Carport
Wood Floors
Application Fee: Contact for details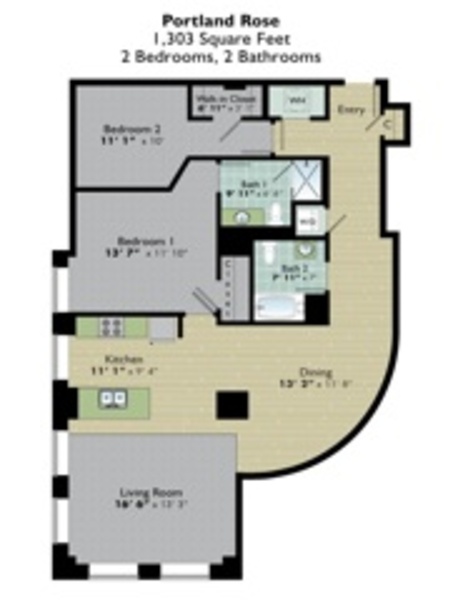 Portland Rose
2 bed
2 bath
1311 sqft
$1,650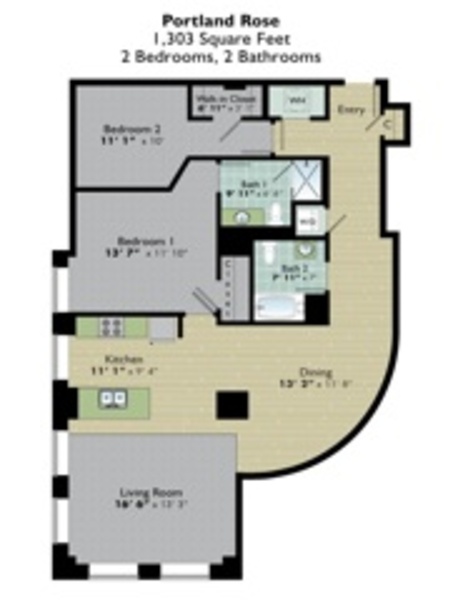 Floorplan: Portland Rose
Apartment features
Air Conditioning
View
Disposal
Individual Climate Control
Dishwasher
Microwave
Window Coverings
Carpet
Refrigerator
WaterSense certified plumbing throughout
Ceramic cooktop
Upgraded nickel hardware
High end maple cabinetr
Stainless Steel Appliances
Wood laminate flooring
LG Premium ENERGY STAR washer & dryer
Polished granite kitchen countertop
Washer/Dryer in Unit
Attached Garage/Carport
Separate Dining Room
Application Fee: Contact for details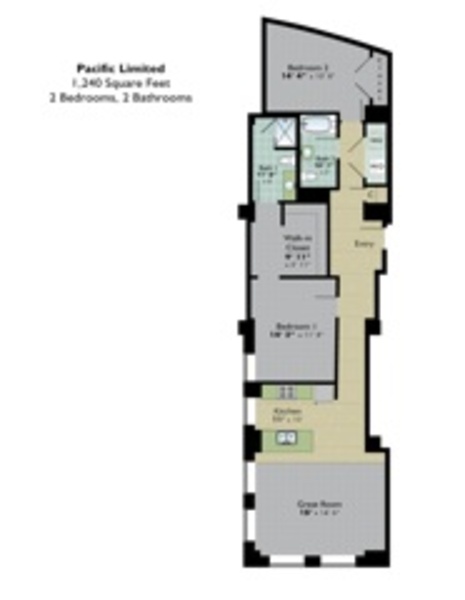 Pacific Limited
2 bed
2 bath
1240 sqft
$1,675 - $1,700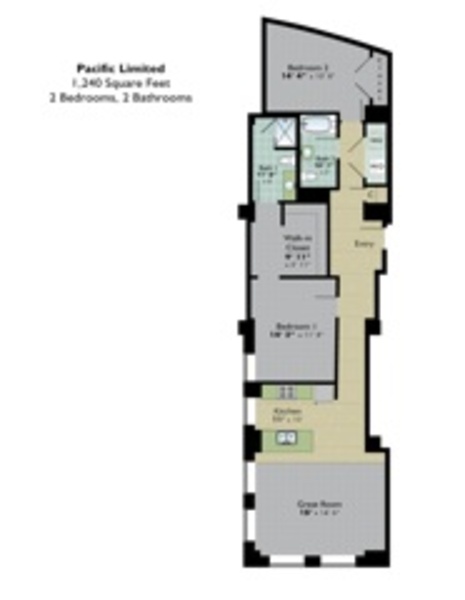 Floorplan: Pacific Limited
Apartment features
Air Conditioning
View
Disposal
Wheelchair
Large Closets
Individual Climate Control
Dishwasher
Microwave
Window Coverings
Carpet
Refrigerator
WaterSense certified plumbing throughout
Ceramic cooktop
Upgraded nickel hardware
Stainless Steel Appliances
High end maple cabinetr
Wood laminate flooring
LG Premium ENERGY STAR washer & dryer
Polished granite kitchen countertop
Washer/Dryer in Unit
Attached Garage/Carport
Wood Floors
Application Fee: Contact for details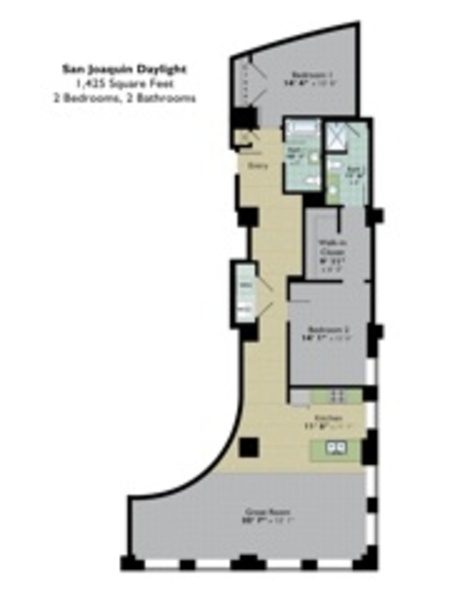 San Joaquin Daylight
2 bed
2 bath
1425 sqft
$1,900 - $1,950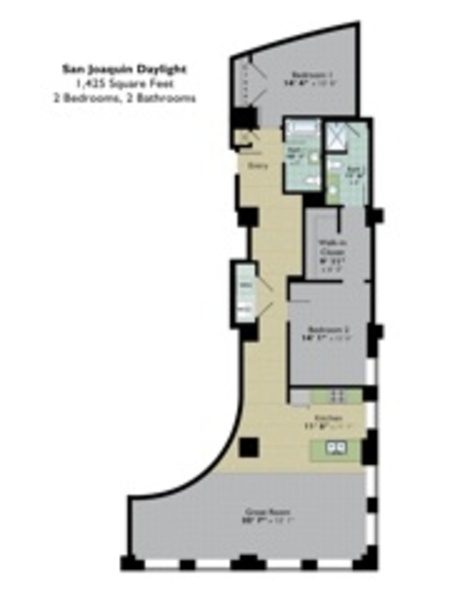 Floorplan: San Joaquin Daylight
Apartment features
Air Conditioning
View
Disposal
Large Closets
Individual Climate Control
Dishwasher
Microwave
Window Coverings
Carpet
Refrigerator
WaterSense certified plumbing throughout
Ceramic cooktop
Upgraded nickel hardware
Stainless Steel Appliances
High end maple cabinetr
Wood laminate flooring
LG Premium ENERGY STAR washer & dryer
Polished granite kitchen countertop
Washer/Dryer in Unit
Attached Garage/Carport
Wood Floors
Application Fee: Contact for details
SanFrancisco Overland
2 bed
2 bath
1402 sqft
$2,350
Floorplan: SanFrancisco Overland
Apartment features
Air Conditioning
View
Disposal
Large Closets
Individual Climate Control
Dishwasher
Microwave
Window Coverings
Carpet
Refrigerator
Attached Garage/Carport
Patio/Balcony
Washer/Dryer in Unit
Wood Floors
Ceramic Cooktop
LG Premium ENERGY STAR Washer & Dryer
Polished Granite Kitchen Countertops
Upgraded Nickel Hardware
High End Maple Cabinetry
Stainless Steel Appliances
WaterSense Certified Plumbing Throughoug
Application Fee: Contact for details
Shasta Daylight
2 bed
2.5 bath
1801 sqft
$2,650
Floorplan: Shasta Daylight
Apartment features
Air Conditioning
View
Disposal
Large Closets
Individual Climate Control
Dishwasher
Microwave
Window Coverings
Carpet
Refrigerator
Attached Garage/Carport
Washer/Dryer in Unit
Wood Floors
Ceramic Cooktop
LG Premium ENERGY STAR Washer & Dryer
Polished Granite Kitchen Countertops
Upgraded Nickel Hardware
Stainless Steel Appliances
High End Maple Cabinets
WaterSense Certified Plumbing Throughout
Application Fee: Contact for details
Senator
2 bed
2.5 bath
1661 sqft
$2,800
Floorplan: Senator
Apartment features
Air Conditioning
View
Disposal
Large Closets
Individual Climate Control
Dishwasher
Microwave
Window Coverings
Carpet
Refrigerator
Attached Garage/Carport
Patio/Balcony
Washer/Dryer in Unit
Wood Floors
Ceramic Cooktop
LG Premium ENERGY STAR Washer & Dryer
Polished Granite Kitchen Countertops
Upgraded Nickel Hardware
High End Maple Cabinetry
Stainless Steel Appliances
WaterSense Certified Plumbing Throughout
Application Fee: Contact for details
Spokane
2 bed
2.5 bath
1958 sqft
$3,450
Floorplan: Spokane
Apartment features
Air Conditioning
View
Disposal
Large Closets
Individual Climate Control
Dishwasher
Microwave
Window Coverings
Carpet
Refrigerator
Attached Garage/Carport
Patio/Balcony
Washer/Dryer in Unit
Wood Floors
Ceramic Cooktop
LG Premium ENERGY STAR Washer & Dryer
Polished Granite Kitchen Countertops
Upgraded Nickel Hardware
High End Maple Cabinetry
Stainless Steel Appliances
WaterSense Certified Plumbing Throughout
Application Fee: Contact for details
Property Description
Why Live Here?
Elevate your lifestyle at parkpacific, downtown St. Louis' premier luxury apartment address. From the refurbished brick and masonry on the exquisite Art Deco exterior of what was once the headquarters of the Missouri Pacific Railroad to the unabashed luxury of the 230 brand new apartment residences inside, every detail has been thoughtfully planned and carefully executed for the comfort and enjoyment of parkpacific's residents.Brand new studios, 1 bedrooms, 2 bedrooms, townhomes and penthouses all with panoramic views of downtown St. Louis. Our building was the latest thing in 1926 and it's the latest thing now -- offering unparalleled amenities such as the service of a 24 hour doorman, Wii room, rooftop wading pool and grilling area and a 2,800 square foot fitness. Move in today!
Amenities
Package Receiving
Door Attendant
Storage Space
Fitness Center
On-site Maintenance
Sundeck
Elevator
High Speed Internet Available
Transportation
Business Center
On-site Management
Rooftop wading pool
Smoke-free and pet-free floors available
AT&T U-Verse cable & Internet Included
WiFi throughout all common areas
2,800sf State of the Art Fitness Center
24 hour Doorman
Bicycle storage
BBQ/Picnic Area
Controlled Access
Parking
Free Fitness Classes Twice Weekly
Pet Policy
Any breed classified as 'Aggressive' by the Center for Disease Control are restricted.
Pets Allowed: Cat, Dog
Max Number of Pets: 0
Max Weight of Pets: N/A
Pet Care: Available
Pets Deposit Min/Max: $0
Pet Monthly Rent Min/Max: $0
One Time Fee: $0
Building Information
Built: 1926
Units: 230
Lease Terms
Call for terms and availability.
Loading Properties