Gables Park Tower
111 Sandra Muraida Way, Austin, TX 78703
$4,615
1 - 2 Bed, 1 - 2.5 Bath
15 floorplans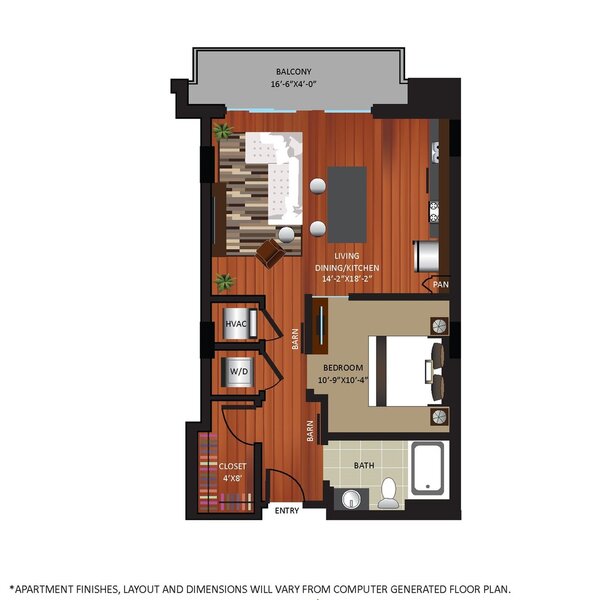 A1
1 bed
1 bath
656 sqft
Please Call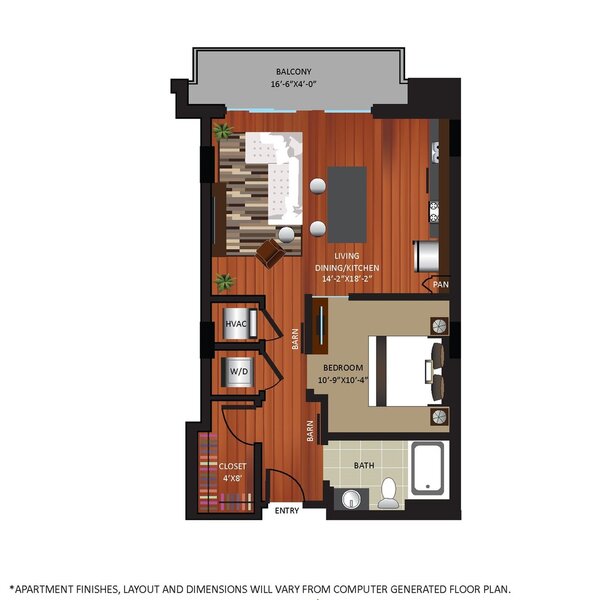 Floorplan: A1
Apartment features
View
Balcony
Dryer
Washer
Hardwood Flooring
Stainless Steel Appliances
Tiled Flooring
Floor to Ceiling Windows ®
In Home Surround Sound
ENERGY STAR ® Appliances
Built-In Bookshelves
Furnished Apartments Available
Quartz Countertops
10' Ceilings
Application Fee: Contact for details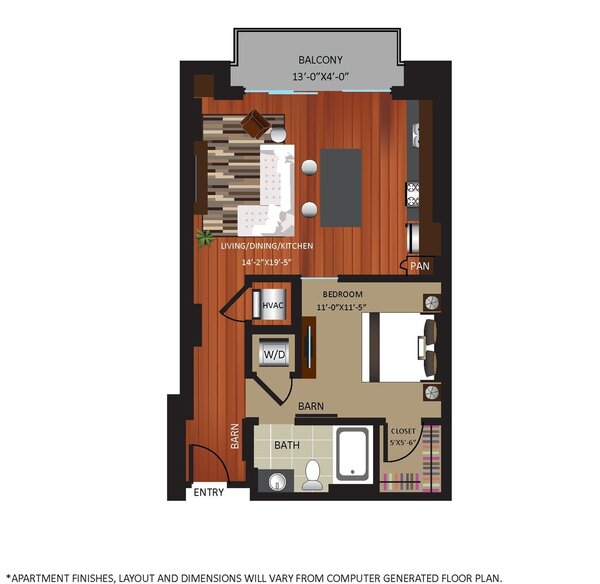 A2
1 bed
1 bath
706 sqft
Please Call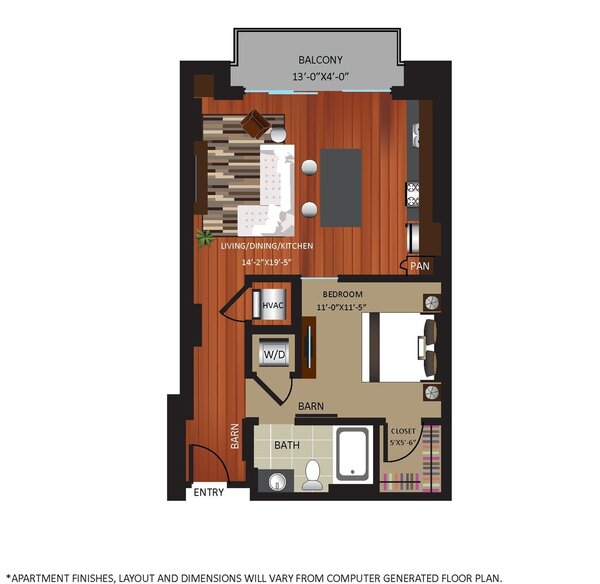 Floorplan: A2
Apartment features
View
Balcony
Dryer
Washer
Hardwood Flooring
Stainless Steel Appliances
Tiled Flooring
Floor to Ceiling Windows ®
In Home Surround Sound
ENERGY STAR ® Appliances
Built-In Bookshelves
Furnished Apartments Available
Quartz Countertops
10' Ceilings
Application Fee: Contact for details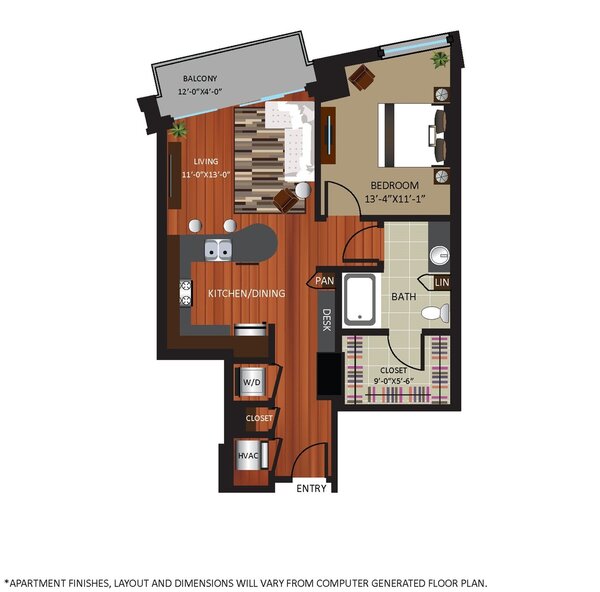 A3
1 bed
1 bath
758 sqft
Please Call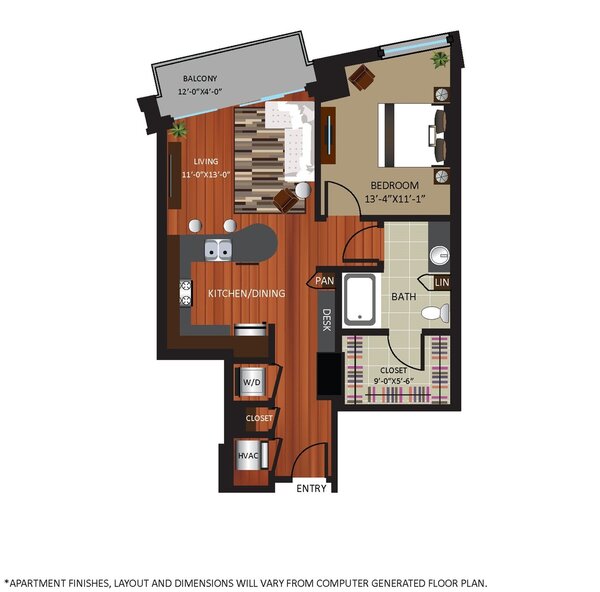 Floorplan: A3
Apartment features
View
Balcony
Dryer
Washer
Hardwood Flooring
Stainless Steel Appliances
Tiled Flooring
Floor to Ceiling Windows ®
In Home Surround Sound
ENERGY STAR ® Appliances
Built-In Bookshelves
Furnished Apartments Available
Quartz Countertops
10' Ceilings
Application Fee: Contact for details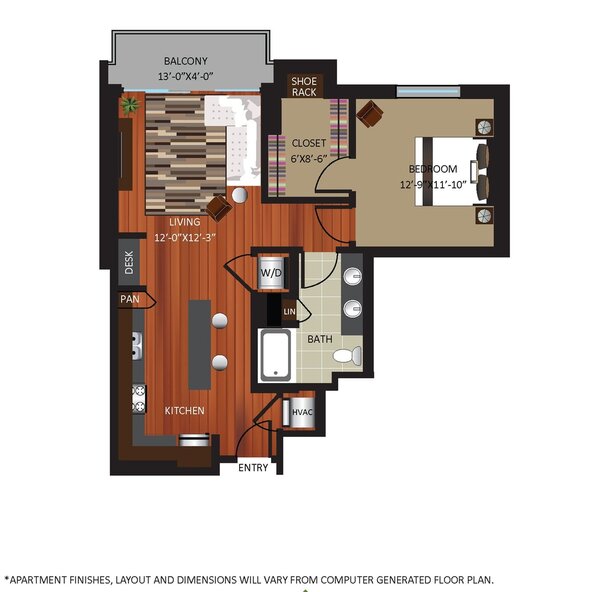 A4
1 bed
1 bath
828 sqft
Please Call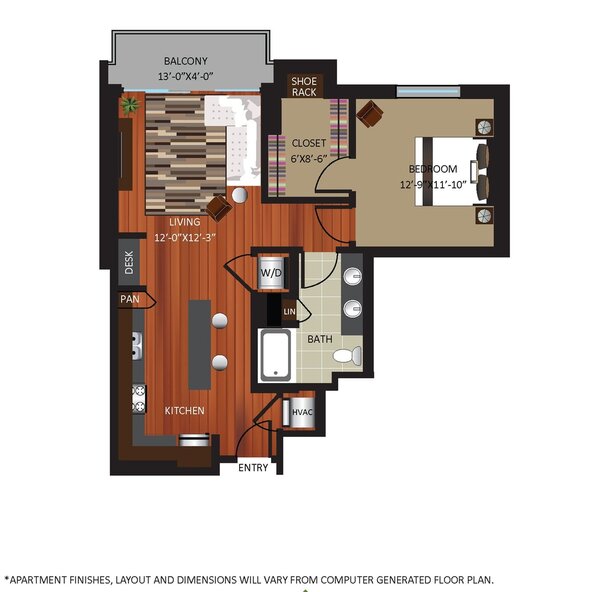 Floorplan: A4
Apartment features
View
Balcony
Dryer
Washer
Hardwood Flooring
Stainless Steel Appliances
Tiled Flooring
Floor to Ceiling Windows ®
In Home Surround Sound
ENERGY STAR ® Appliances
Built-In Bookshelves
Furnished Apartments Available
Quartz Countertops
10' Ceilings
Application Fee: Contact for details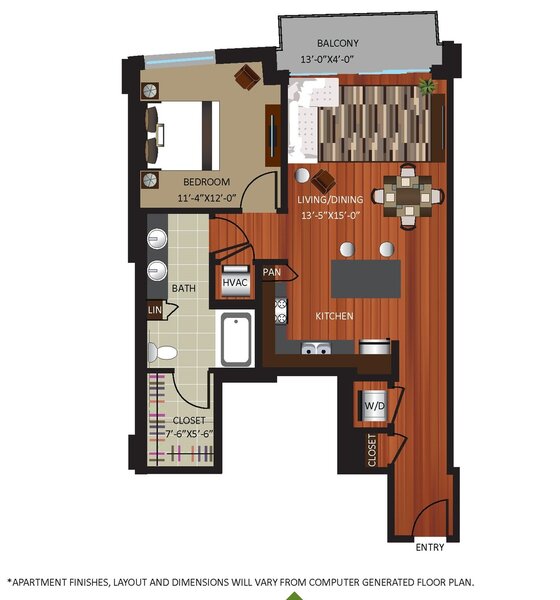 A5
1 bed
1 bath
848 sqft
Please Call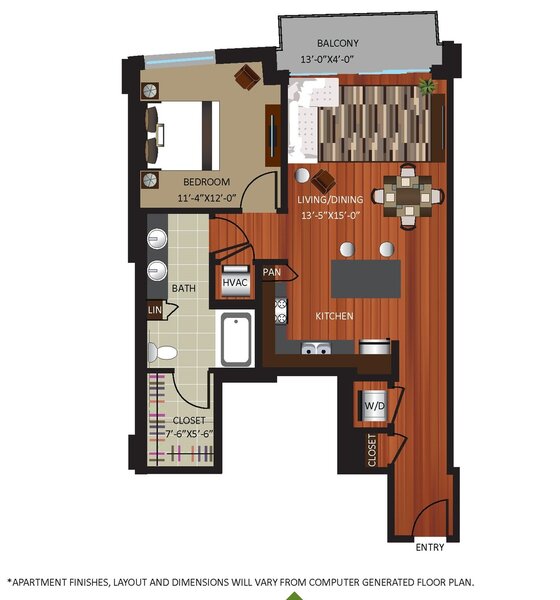 Floorplan: A5
Apartment features
View
Balcony
Dryer
Washer
Hardwood Flooring
Stainless Steel Appliances
Tiled Flooring
Floor to Ceiling Windows ®
In Home Surround Sound
ENERGY STAR ® Appliances
Built-In Bookshelves
Furnished Apartments Available
Quartz Countertops
10' Ceilings
Application Fee: Contact for details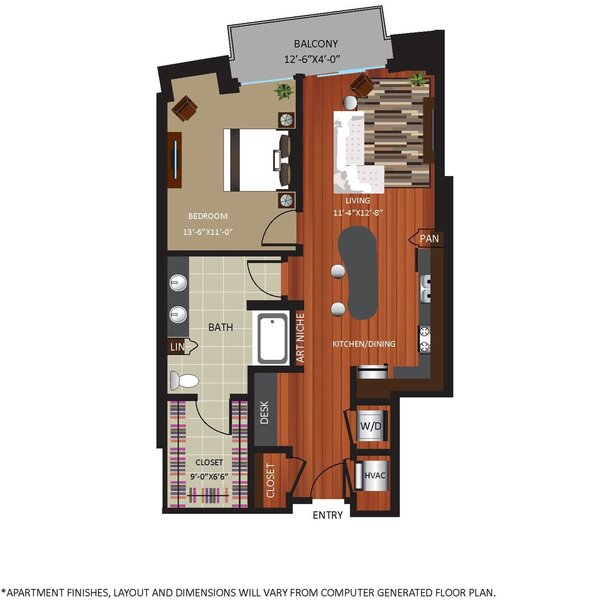 A6
1 bed
1 bath
879 sqft
Please Call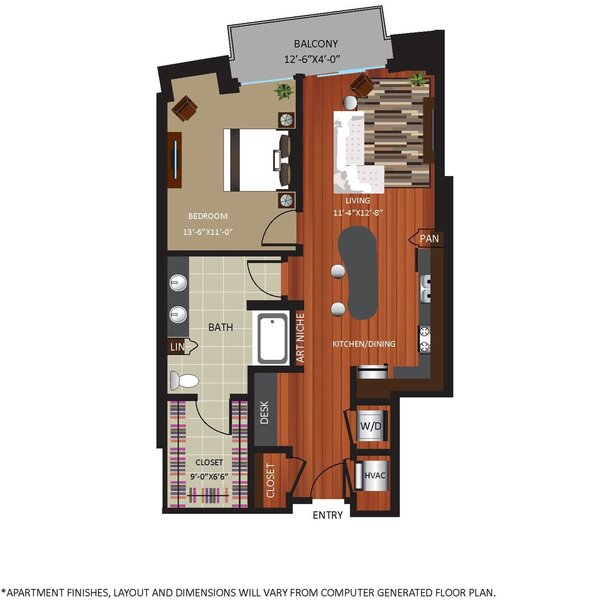 Floorplan: A6
Apartment features
View
Balcony
Dryer
Washer
Hardwood Flooring
Stainless Steel Appliances
Tiled Flooring
Floor to Ceiling Windows ®
In Home Surround Sound
ENERGY STAR ® Appliances
Built-In Bookshelves
Furnished Apartments Available
Quartz Countertops
10' Ceilings
Application Fee: Contact for details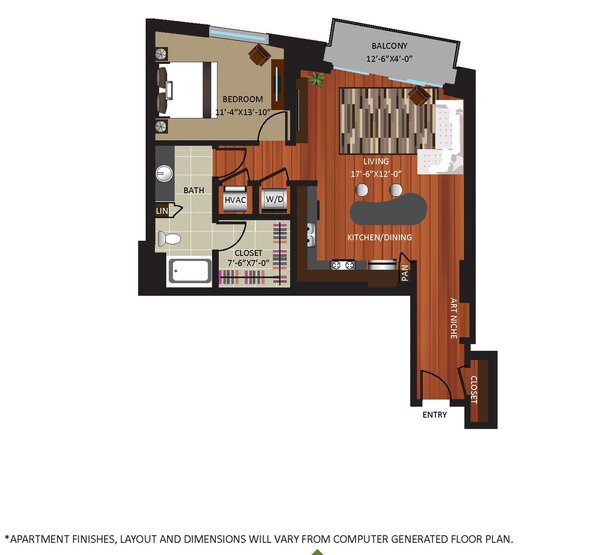 A7
1 bed
1 bath
890 sqft
Please Call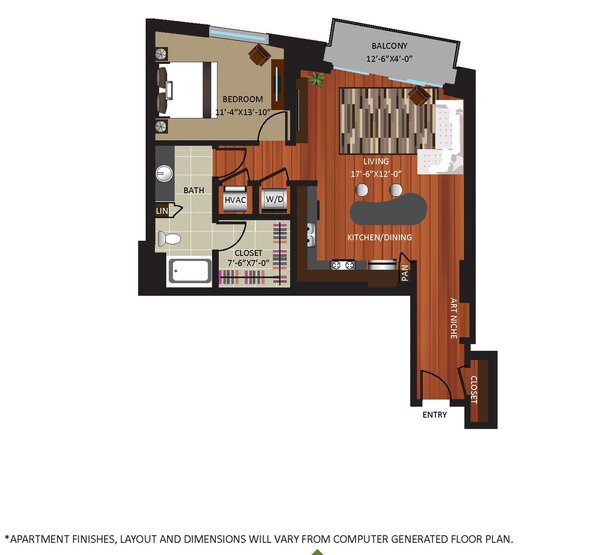 Floorplan: A7
Apartment features
View
Balcony
Dryer
Washer
Hardwood Flooring
Stainless Steel Appliances
Tiled Flooring
Floor to Ceiling Windows ®
In Home Surround Sound
ENERGY STAR ® Appliances
Built-In Bookshelves
Furnished Apartments Available
Quartz Countertops
10' Ceilings
Application Fee: Contact for details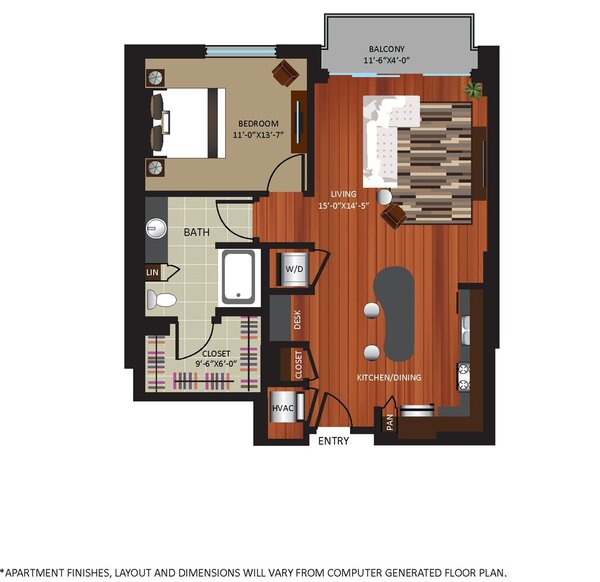 A8
1 bed
1 bath
901 sqft
Please Call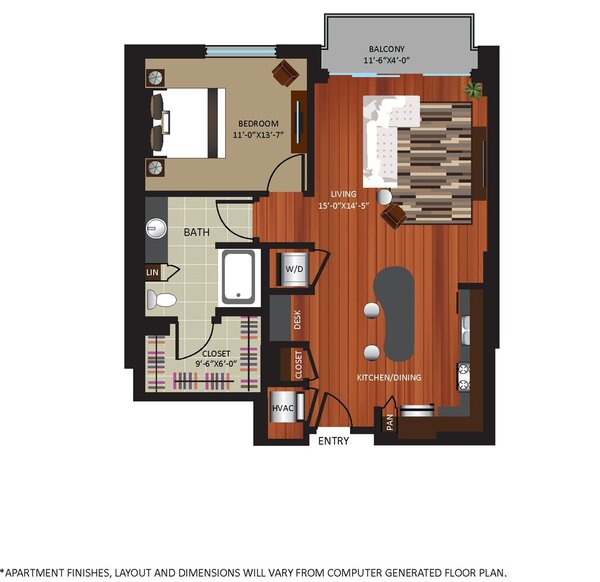 Floorplan: A8
Apartment features
View
Balcony
Dryer
Washer
Hardwood Flooring
Stainless Steel Appliances
Tiled Flooring
Floor to Ceiling Windows ®
In Home Surround Sound
ENERGY STAR ® Appliances
Built-In Bookshelves
Furnished Apartments Available
Quartz Countertops
10' Ceilings
Application Fee: Contact for details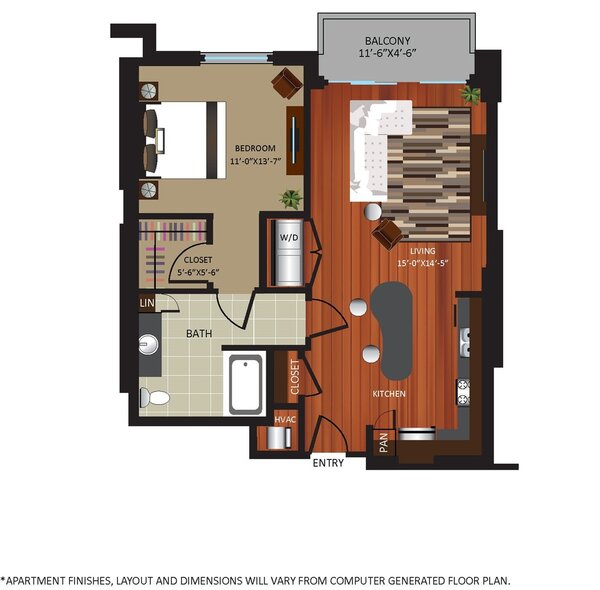 A8a
1 bed
1 bath
907 sqft
Please Call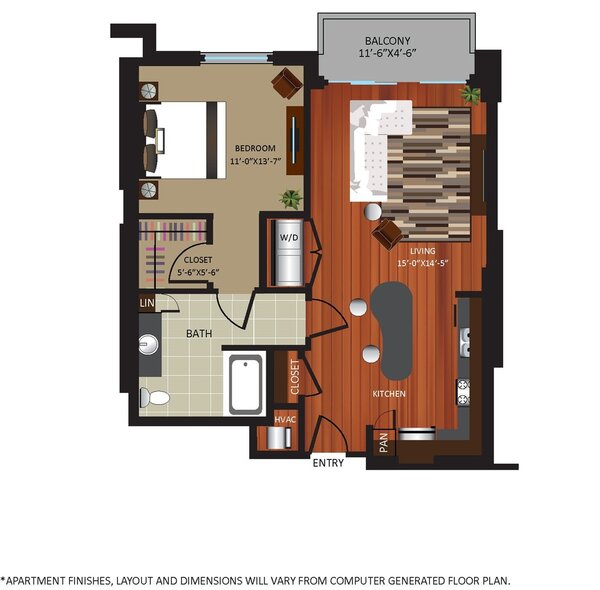 Floorplan: A8a
Apartment features
View
Balcony
Dryer
Washer
Hardwood Flooring
Stainless Steel Appliances
Tiled Flooring
Floor to Ceiling Windows ®
In Home Surround Sound
ENERGY STAR ® Appliances
Built-In Bookshelves
Furnished Apartments Available
Quartz Countertops
10' Ceilings
Application Fee: Contact for details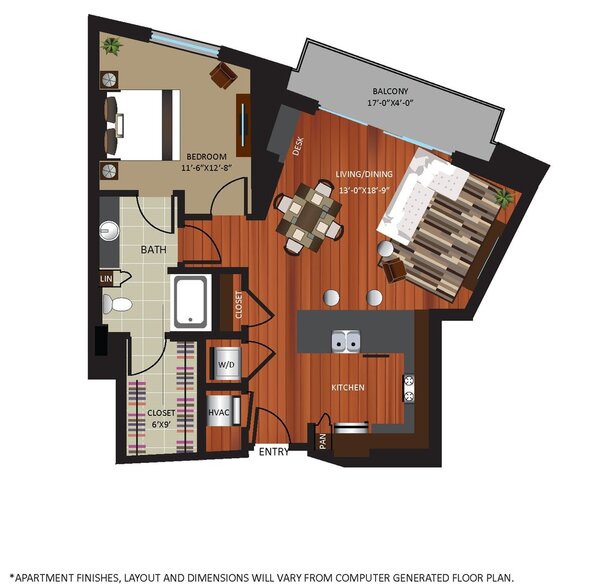 A9
1 bed
1 bath
968 sqft
Please Call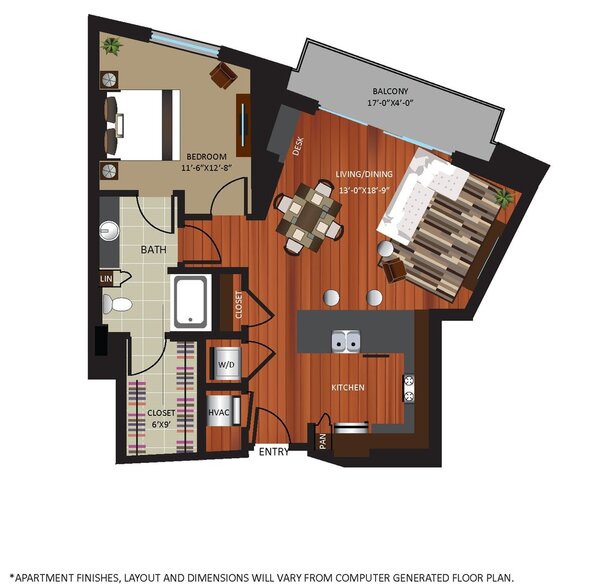 Floorplan: A9
Apartment features
View
Balcony
Dryer
Washer
Hardwood Flooring
Stainless Steel Appliances
Tiled Flooring
Floor to Ceiling Windows ®
In Home Surround Sound
ENERGY STAR ® Appliances
Built-In Bookshelves
Furnished Apartments Available
Quartz Countertops
10' Ceilings
Application Fee: Contact for details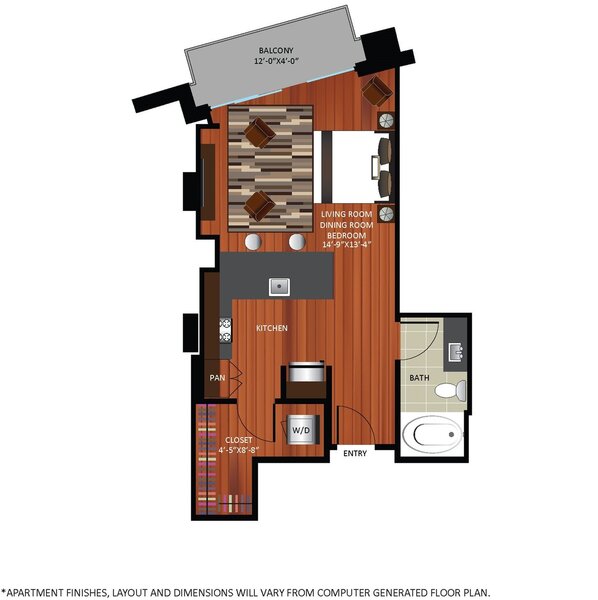 S2
1 bed
1 bath
590 sqft
$1,681 - $2,436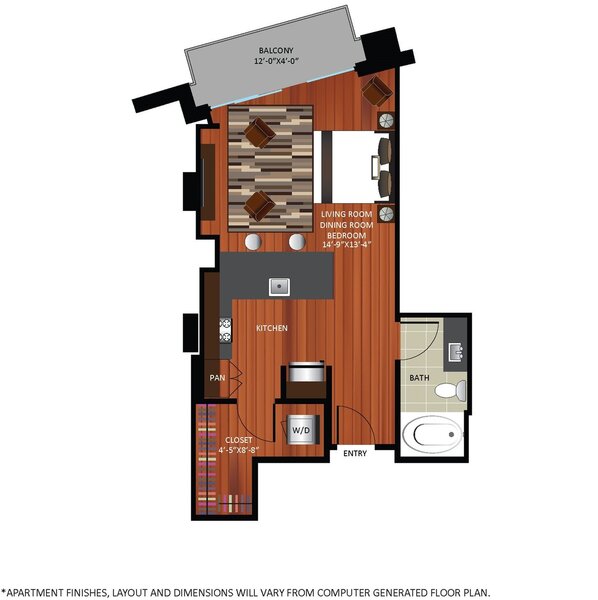 Floorplan: S2
Apartment features
View
Balcony
Dryer
Washer
Hardwood Flooring
Stainless Steel Appliances
Tiled Flooring
Floor to Ceiling Windows ®
In Home Surround Sound
ENERGY STAR ® Appliances
Built-In Bookshelves
Furnished Apartments Available
Quartz Countertops
10' Ceilings
Application Fee: Contact for details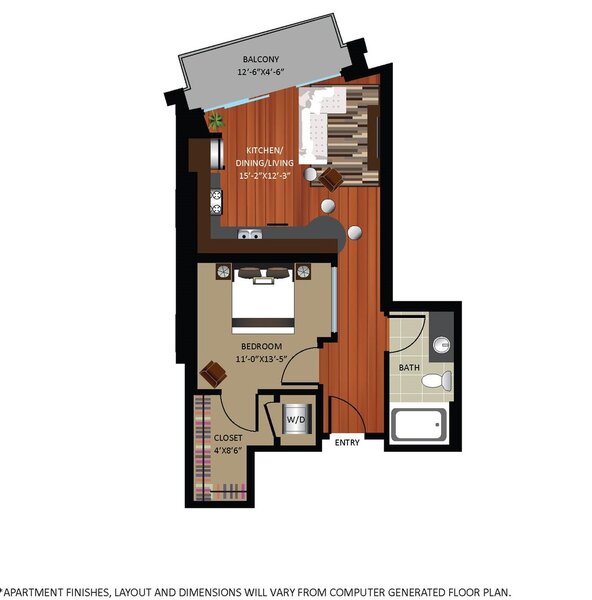 S1
1 bed
1 bath
590 sqft
$1,820 - $2,820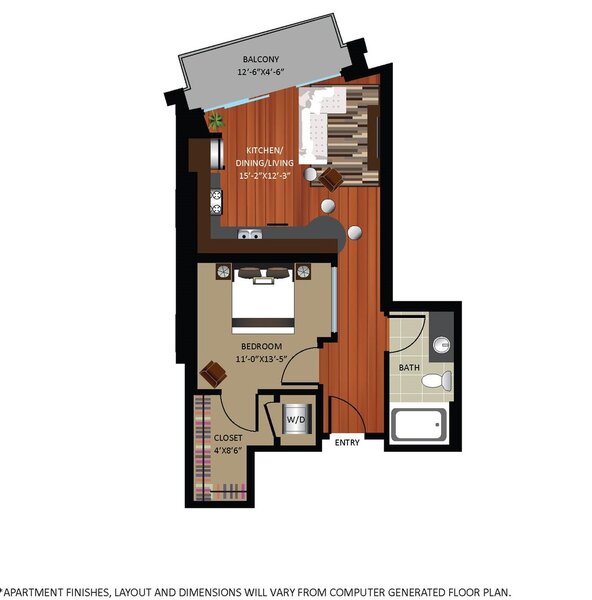 Floorplan: S1
Apartment features
View
Balcony
Dryer
Washer
Hardwood Flooring
Stainless Steel Appliances
Tiled Flooring
Floor to Ceiling Windows ®
In Home Surround Sound
ENERGY STAR ® Appliances
Built-In Bookshelves
Furnished Apartments Available
Quartz Countertops
10' Ceilings
Application Fee: Contact for details
A1
1 bed
1 bath
617 sqft
$2,023 - $2,273
Floorplan: A1
Application Fee: Contact for details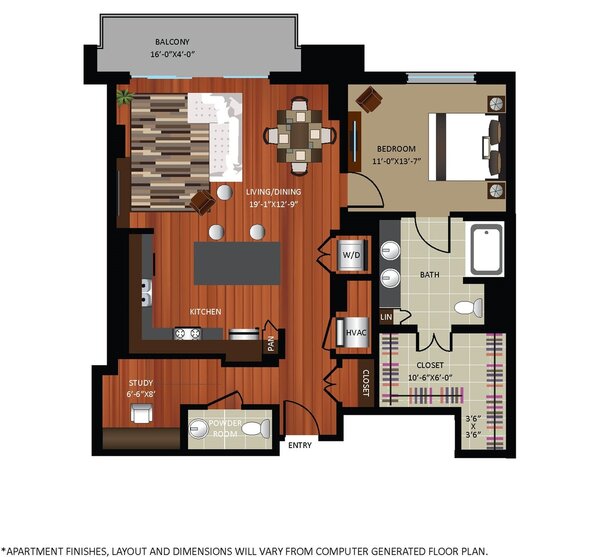 A11
1 bed
1.5 bath
1090 sqft
Please Call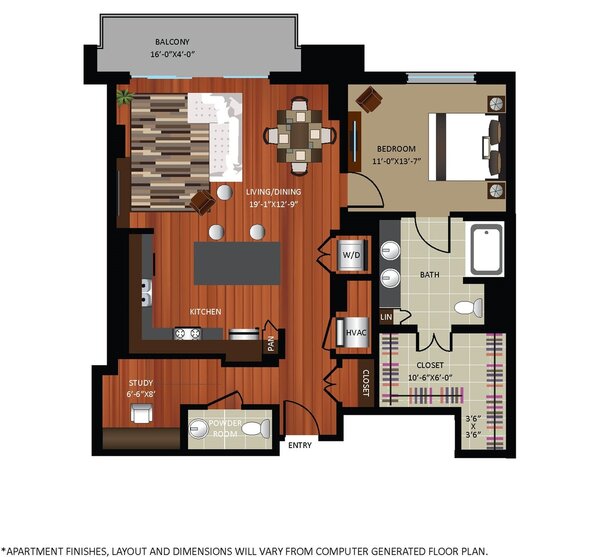 Floorplan: A11
Apartment features
View
Balcony
Dryer
Washer
Hardwood Flooring
Stainless Steel Appliances
Tiled Flooring
Floor to Ceiling Windows ®
In Home Surround Sound
ENERGY STAR ® Appliances
Built-In Bookshelves
Furnished Apartments Available
Quartz Countertops
10' Ceilings
Application Fee: Contact for details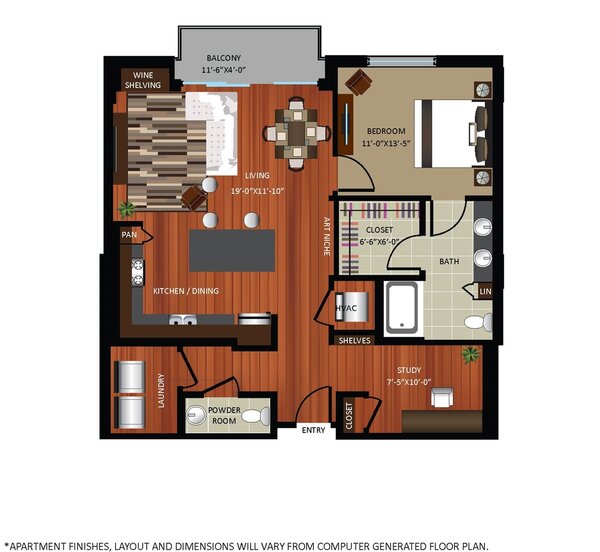 A10
1 bed
1.5 bath
1079 sqft
$2,905 - $3,960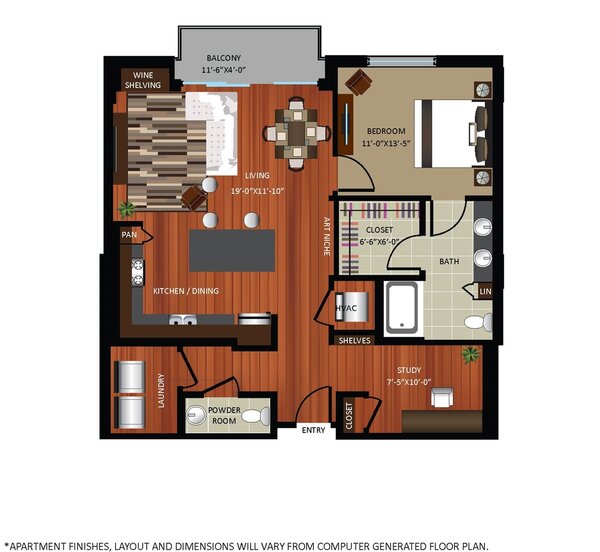 Floorplan: A10
Apartment features
View
Balcony
Dryer
Washer
Hardwood Flooring
Stainless Steel Appliances
Tiled Flooring
Floor to Ceiling Windows ®
In Home Surround Sound
ENERGY STAR ® Appliances
Built-In Bookshelves
Furnished Apartments Available
Quartz Countertops
10' Ceilings
Application Fee: Contact for details
10 floorplans
Property Description
Why Live Here?
Our residents enjoy direct access to the Lady Bird Lake Hike and Bike trail as well as the Pfluger Bridge.
Amenities
Pool
Concierge
Package Receiving
Gate
Storage Space
Fitness Center
Transportation
Business Center
Courtyard
Free Wi-Fi In Amenity Areas
Theater Room
Game Room
Resident Lounge
Bocce Ball Court
Electric Vehicle Charging Stations
Bicycle Storage
Putting Green
Dry Cleaning Lockers
Deck Parking
Grilling Area
24-Hour Resident Lounge with Starbucks Coffee Machine
Demonstation Kitchen
Arcade
Outdoor Kitchen
Pet Policy
At Gables, we feel your pets are members of our extended family so we strive to make them feel right at home. Not only is our community pet-centric, but weve developed Gables Paws to Care program to celebrate your pet while also giving back to the pet community! Come visit us at the leasing office for special treats for your furry friend to learn more about our great program. Gables Park Tower welcomes cats and dogs. There is a non-refundable pet fee of $400 for one pet, $100 for any additional- with a maximum of 2-, a pet deposit of $200 for one pet, $50 for any additional and a monthly pet rent of $30. We do have breed restrictions, and invite you to contact our leasing office to learn more!
Pets Allowed: Cat, Dog
Max Number of Pets: 0
Max Weight of Pets: N/A
Pet Care: Not Available
Pets Deposit Min/Max: $0
Pet Monthly Rent Min/Max: $20
One Time Fee: $0
Building Information
Built: 2013
Units: 223
Lease Terms
3 months, 4 months, 5 months, 6 months, 7 months, 8 months, 9 months, 10 months, 11 months, ...
Loading Properties