Gables 820 West
820 West Marietta St NW, Atlanta, GA 30318
$2,135
1 - 2 Bed, 1 - 2 Bath
11 floorplans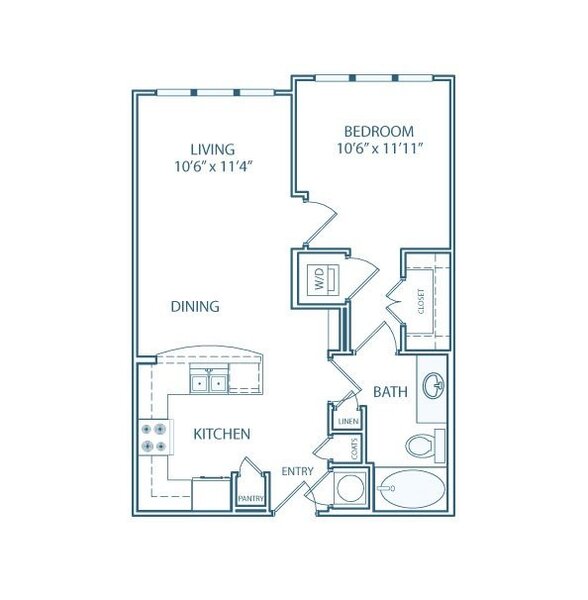 A1
1 bed
1 bath
630 sqft
Please Call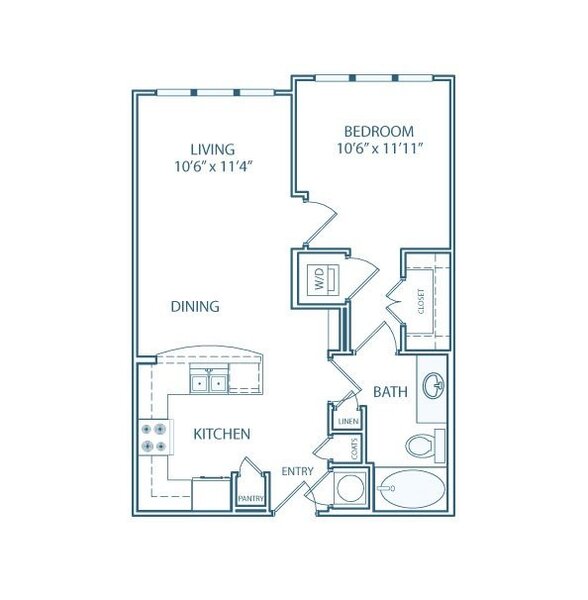 Floorplan: A1
Apartment features
View
Large Closets
Balcony
Dryer
Washer
Tiled Flooring*
Stainless steel appliances
10' Ceilings*
ENERGY STAR ® Appliances
Built-In Bookshelves
Granite Countertops
Furnished Apartments Available
9' Ceilings*
Brick Blacksplashes
Hardwood Flooring*
Application Fee: Contact for details
A1B
1 bed
1 bath
625 sqft
Please Call
Floorplan: A1B
Apartment features
View
Large Closets
Balcony
Dryer
Washer
Hard Surface CounterTops
Tiled Flooring*
10' Ceilings*
ENERGY STAR ® Appliances
Built-In Bookshelves
Furnished Apartments Available
9' Ceilings*
Brick Blacksplashes
Hardwood Flooring*
Application Fee: Contact for details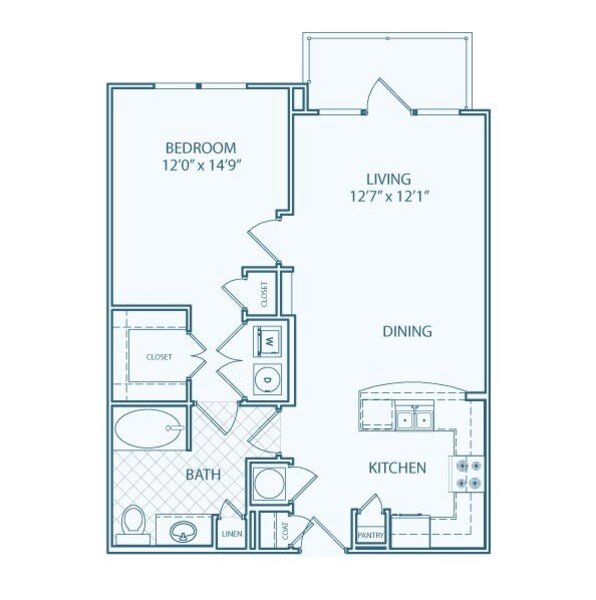 A2A
1 bed
1 bath
772 sqft
Please Call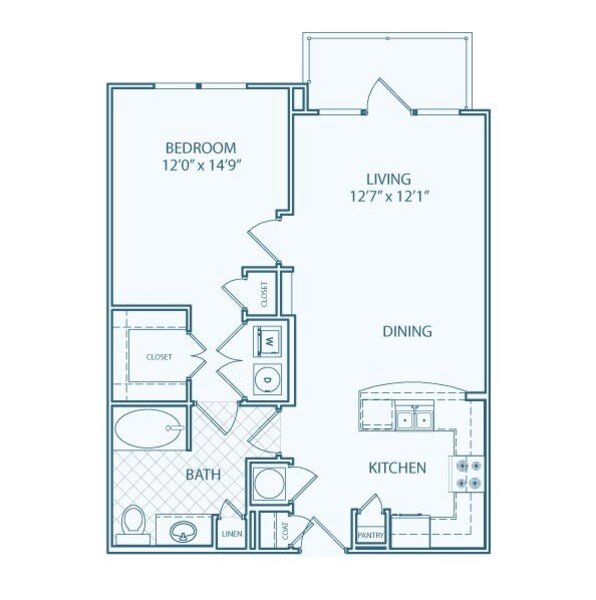 Floorplan: A2A
Apartment features
View
Large Closets
Balcony
Dryer
Washer
Tiled Flooring*
Stainless steel appliances
10' Ceilings*
ENERGY STAR ® Appliances
Built-In Bookshelves
Granite Countertops
Furnished Apartments Available
9' Ceilings*
Brick Blacksplashes
Hardwood Flooring*
Application Fee: Contact for details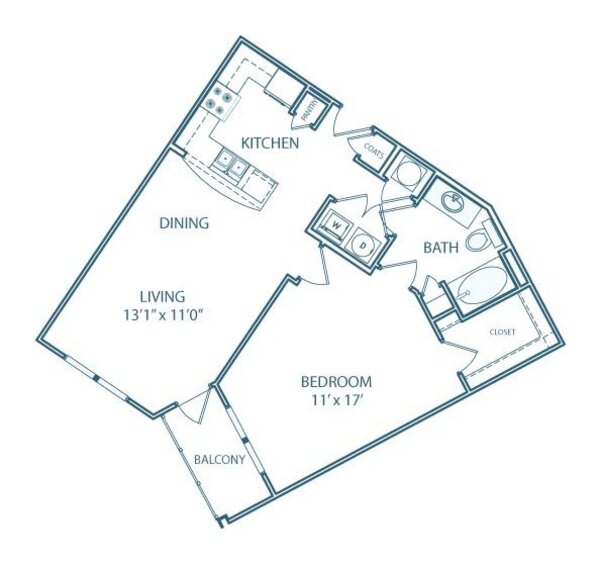 A4
1 bed
1 bath
796 sqft
Please Call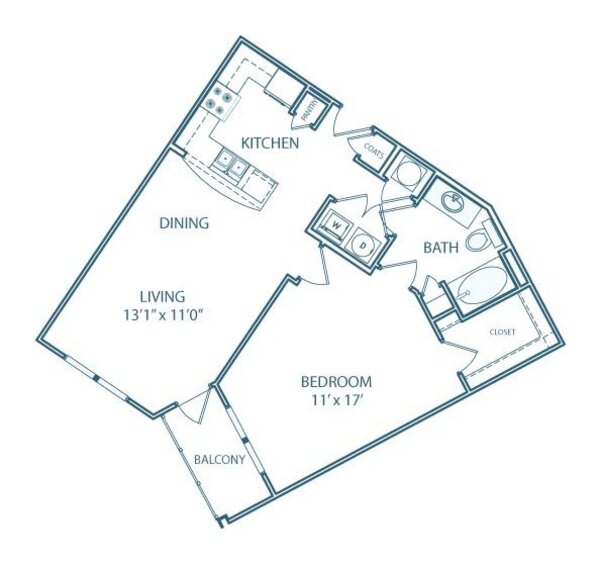 Floorplan: A4
Apartment features
View
Large Closets
Balcony
Dryer
Washer
Tiled Flooring*
Stainless steel appliances
10' Ceilings*
ENERGY STAR ® Appliances
Built-In Bookshelves
Granite Countertops
Furnished Apartments Available
9' Ceilings*
Brick Blacksplashes
Hardwood Flooring*
Application Fee: Contact for details
A1A
1 bed
1 bath
630 sqft
$1,285 - $1,730
Floorplan: A1A
Apartment features
View
Large Closets
Balcony
Dryer
Washer
Tiled Flooring*
Stainless steel appliances
10' Ceilings*
ENERGY STAR ® Appliances
Built-In Bookshelves
Granite Countertops
Furnished Apartments Available
9' Ceilings*
Brick Blacksplashes
Hardwood Flooring*
Application Fee: Contact for details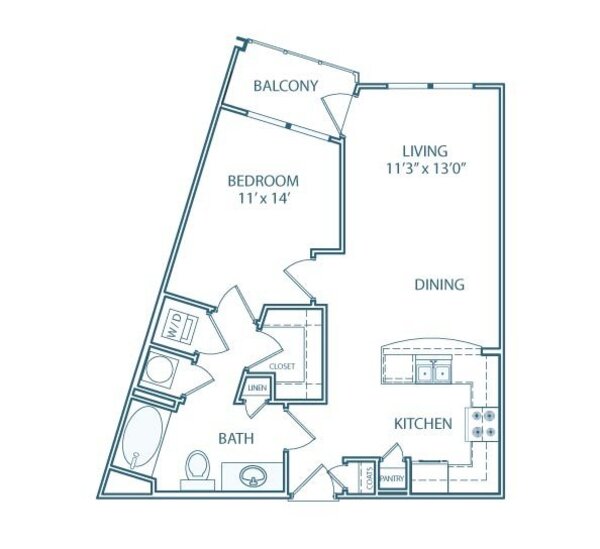 A5
1 bed
1 bath
706 sqft
$1,290 - $1,805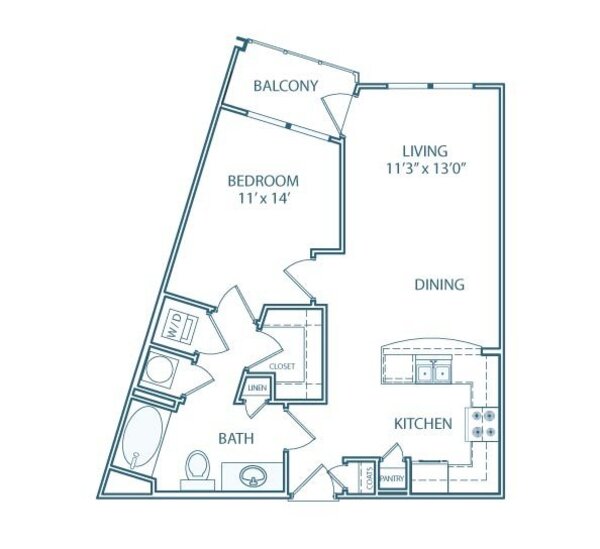 Floorplan: A5
Apartment features
View
Large Closets
Balcony
Dryer
Washer
Tiled Flooring*
Stainless steel appliances
10' Ceilings*
ENERGY STAR ® Appliances
Built-In Bookshelves
Granite Countertops
Furnished Apartments Available
9' Ceilings*
Brick Blacksplashes
Hardwood Flooring*
Application Fee: Contact for details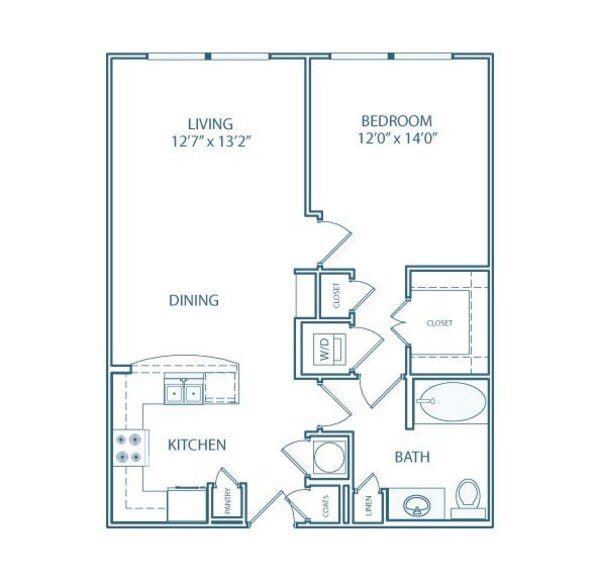 A2
1 bed
1 bath
795 sqft
$1,333 - $1,779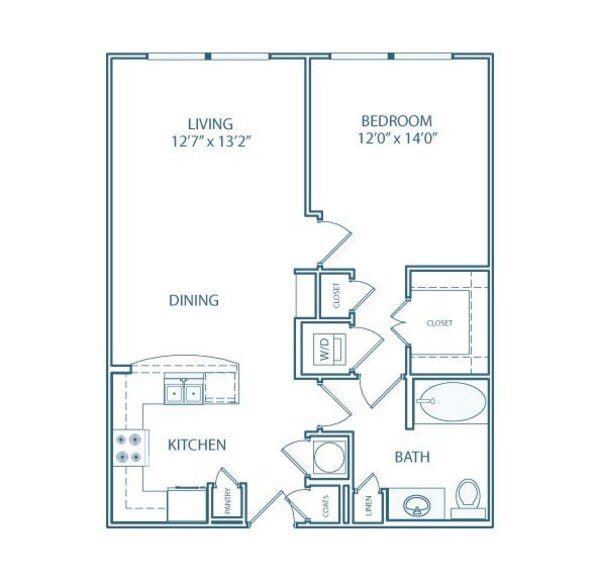 Floorplan: A2
Apartment features
View
Large Closets
Balcony
Dryer
Washer
Tiled Flooring*
Stainless steel appliances
10' Ceilings*
ENERGY STAR ® Appliances
Built-In Bookshelves
Granite Countertops
Furnished Apartments Available
9' Ceilings*
Brick Blacksplashes
Hardwood Flooring*
Application Fee: Contact for details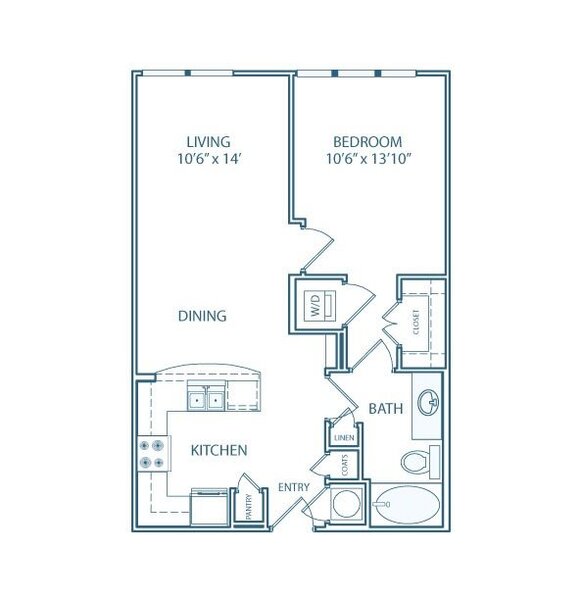 A1C
1 bed
1 bath
668 sqft
$1,365 - $1,615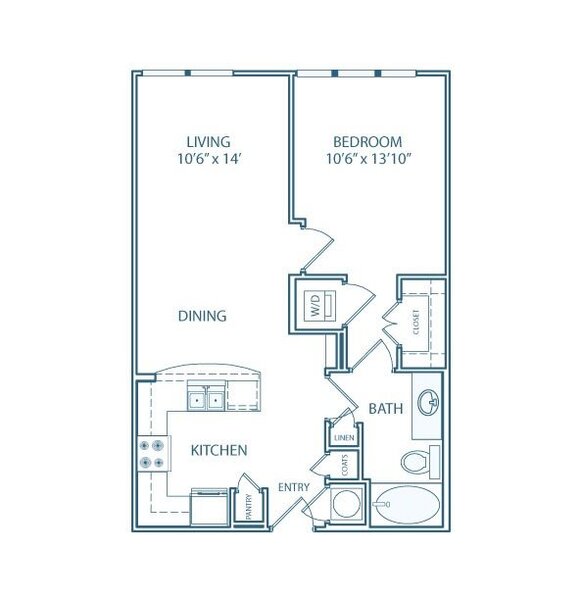 Floorplan: A1C
Apartment features
View
Large Closets
Balcony
Dryer
Washer
Tiled Flooring*
Stainless steel appliances
10' Ceilings*
ENERGY STAR ® Appliances
Built-In Bookshelves
Granite Countertops
Furnished Apartments Available
9' Ceilings*
Brick Blacksplashes
Hardwood Flooring*
Application Fee: Contact for details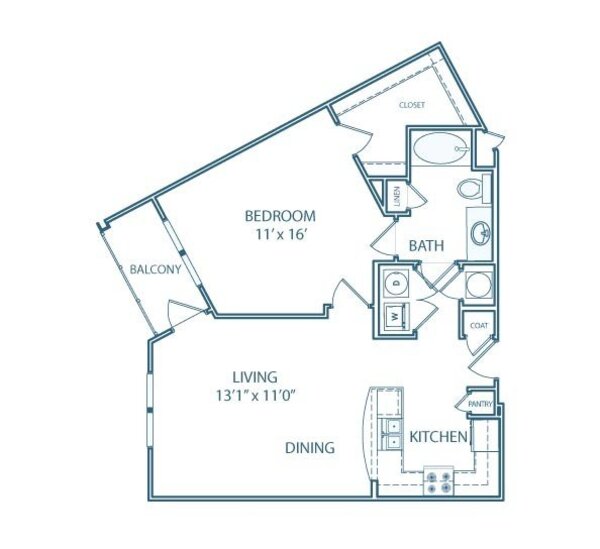 A4A
1 bed
1 bath
825 sqft
$1,388 - $1,663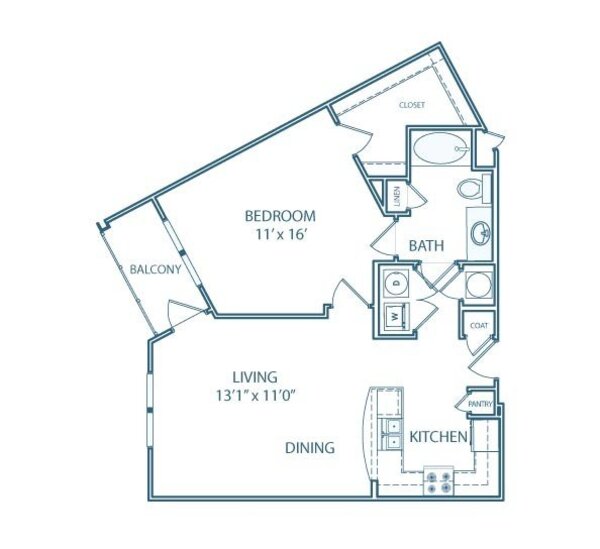 Floorplan: A4A
Apartment features
View
Large Closets
Balcony
Dryer
Washer
Tiled Flooring*
Stainless steel appliances
10' Ceilings*
ENERGY STAR ® Appliances
Built-In Bookshelves
Granite Countertops
Furnished Apartments Available
9' Ceilings*
Brick Blacksplashes
Hardwood Flooring*
Application Fee: Contact for details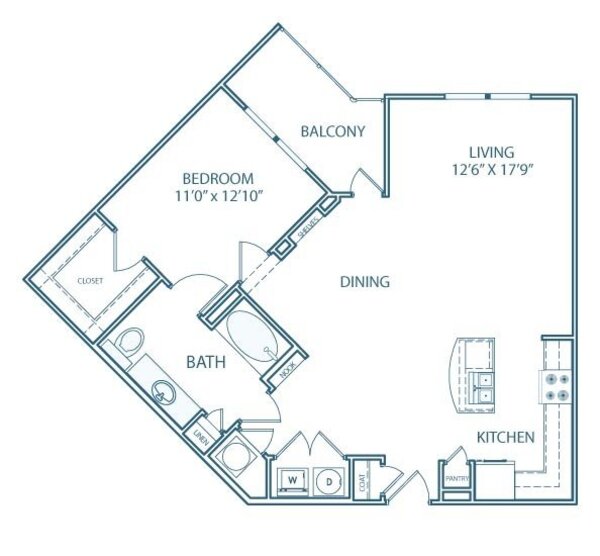 A3
1 bed
1 bath
901 sqft
$1,390 - $1,905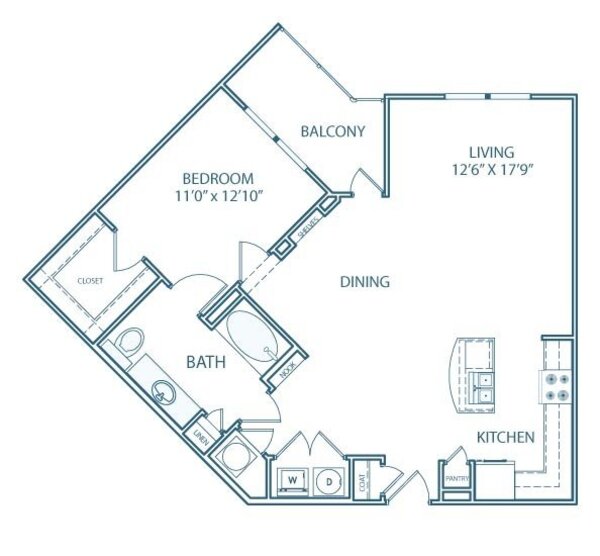 Floorplan: A3
Apartment features
View
Large Closets
Balcony
Dryer
Washer
Tiled Flooring*
Stainless steel appliances
10' Ceilings*
ENERGY STAR ® Appliances
Built-In Bookshelves
Granite Countertops
Furnished Apartments Available
9' Ceilings*
Brick Blacksplashes
Hardwood Flooring*
Application Fee: Contact for details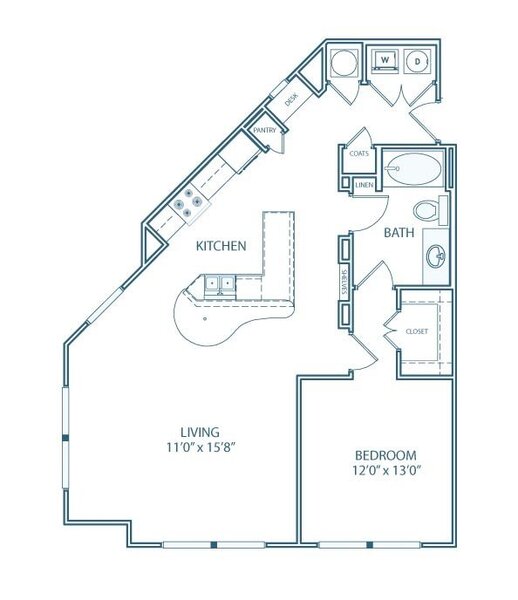 A6
1 bed
1 bath
964 sqft
$1,407 - $1,922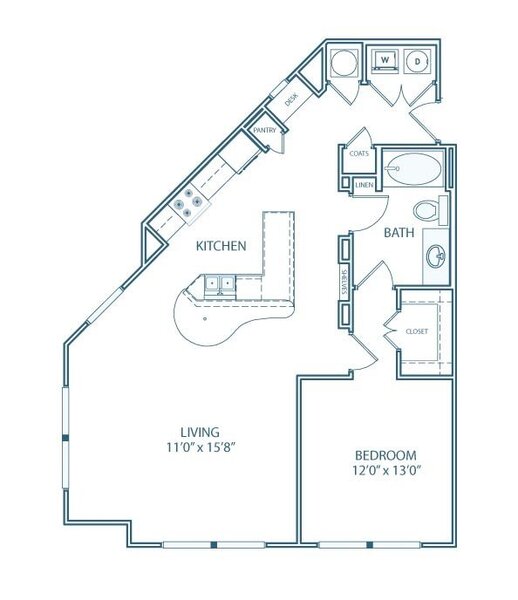 Floorplan: A6
Apartment features
View
Large Closets
Balcony
Dryer
Washer
Tiled Flooring*
Stainless steel appliances
10' Ceilings*
ENERGY STAR ® Appliances
Built-In Bookshelves
Granite Countertops
Furnished Apartments Available
9' Ceilings*
Brick Blacksplashes
Hardwood Flooring*
Application Fee: Contact for details
5 floorplans
Property Description
Why Live Here?
We have the perfect mix between luxury and industrial characteristics. Residents love the uniqueness of the brick backsplash in the kitchen and steel beams surrounding the front door. Our design elements make us one-of-a-kind.
Amenities
Pool
Package Receiving
Gate
Storage Space
Fitness Center
Business Center
Covered Parking
Valet Trash
Courtyard
Free Wi-Fi In Amenity Areas
Outdoor Theater
Grilling Stations
Shuffleboard Court
Resident Lounge
Bicycle Storage
Billiards Room
Pet Policy
At Gables, we feel your pets are members of our extended family so we strive to make them feel right at home. Not only is our community pet-centric, but weve developed Gables Paws to Care program to celebrate your pet while also giving back to the pet community! Come visit us at the leasing office for special treats for your furry friend to learn more about our great program. Gables 820 West welcomes cats and dogs. There is a non-refundable pet fee of $500 for one, $250 for any additional pet, with a maximum of 2. Pet rent is charged monthly, $15 per pet. We do have breed restrictions, and invite you to contact our leasing office to learn more! In an extra effort to keep our property clean, we also participate in a Doggie DNA program.
Pets Allowed: Cat, Dog
Max Number of Pets: 0
Max Weight of Pets: N/A
Pet Care: Not Available
Pets Deposit Min/Max: $0
Pet Monthly Rent Min/Max: $0
One Time Fee: $0
Building Information
Built: 2007
Units: 248
Lease Terms
3 months, 4 months, 5 months, 6 months, 7 months, 8 months, 9 months, 10 months, 11 months, ...
Loading Properties