Fisher Properties
810 South Main Street, Salisbury, NC 28144
$933 - $2,005
1 - 3 Bed, 1 - 2.5 Bath
6 floorplans
14 floorplans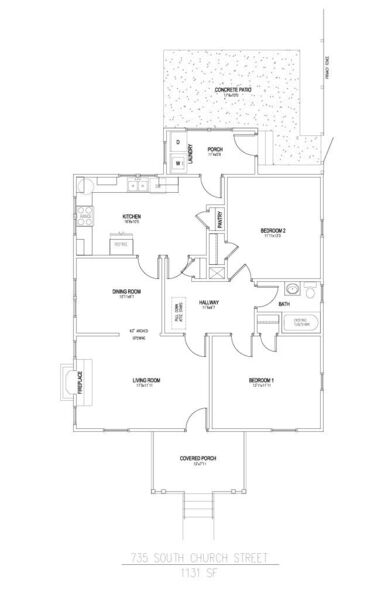 735 Fisher Cottages
2 bed
1 bath
1100 sqft
$1,108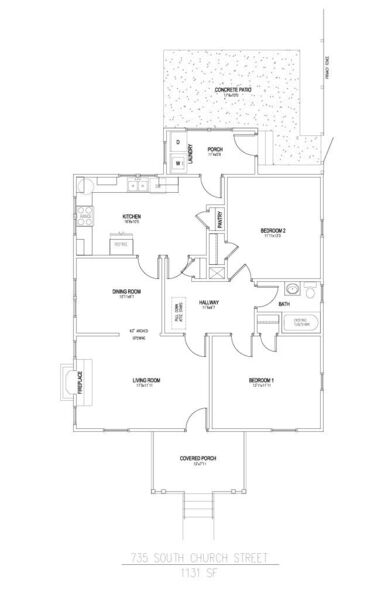 Floorplan: 735 Fisher Cottages
Apartment features
Granite Countertops
2-Inch Wood Plantation Blinds
Custom Tile Backsplash
Brushed Nickel Hardware
Ceiling Fans
Ceiling Height Kitchen Cabinetry
Courtyard Views Available
Custom Crown Molding
Curved Shower Rods
Designer Cabinetry
Digital Thermostat
Direct Entry Homes Available
Fully Equipped Kitchens
Kitchen Pantry
Large Bedrooms
Living Room Ceiling Fan
Modern Spacious Kitchens
Open Entry Foyer
Oversized Windows
Pool Views Available
Spacious Closets
Stackable Washer/Dryer Included
Stainless Appliances
*Amenities listed vary at each community
Application Fee: Contact for details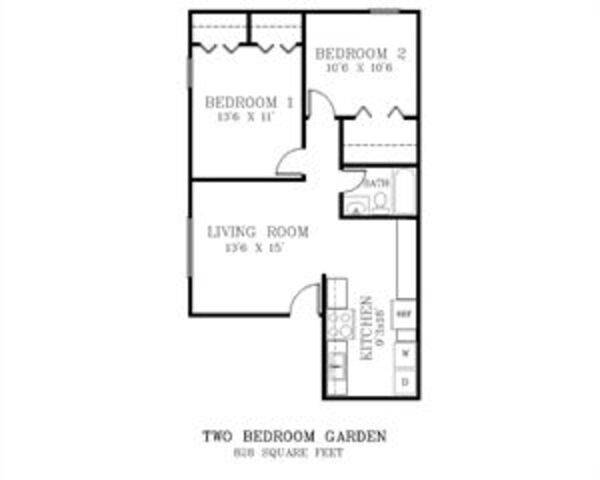 Forest Village Two Bedroom Flat Sm
2 bed
1 bath
828 sqft
$1,108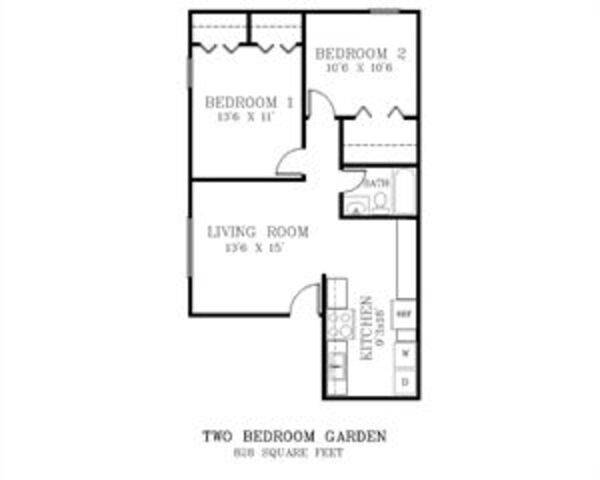 Floorplan: Forest Village Two Bedroom Flat Sm
Apartment features
Granite Countertops
2-Inch Wood Plantation Blinds
Custom Tile Backsplash
Brushed Nickel Hardware
Ceiling Fans
Ceiling Height Kitchen Cabinetry
Courtyard Views Available
Custom Crown Molding
Curved Shower Rods
Designer Cabinetry
Digital Thermostat
Direct Entry Homes Available
Fully Equipped Kitchens
Kitchen Pantry
Large Bedrooms
Living Room Ceiling Fan
Modern Spacious Kitchens
Open Entry Foyer
Oversized Windows
Pool Views Available
Spacious Closets
Stackable Washer/Dryer Included
Stainless Appliances
*Amenities listed vary at each community
Application Fee: Contact for details
901 Fisher Cottages
2 bed
1 bath
965 sqft
$1,133
Floorplan: 901 Fisher Cottages
Apartment features
Granite Countertops
2-Inch Wood Plantation Blinds
Custom Tile Backsplash
Brushed Nickel Hardware
Ceiling Fans
Ceiling Height Kitchen Cabinetry
Courtyard Views Available
Custom Crown Molding
Curved Shower Rods
Designer Cabinetry
Digital Thermostat
Direct Entry Homes Available
Fully Equipped Kitchens
Kitchen Pantry
Large Bedrooms
Living Room Ceiling Fan
Modern Spacious Kitchens
Open Entry Foyer
Oversized Windows
Pool Views Available
Spacious Closets
Stackable Washer/Dryer Included
Stainless Appliances
*Amenities listed vary at each community
Application Fee: Contact for details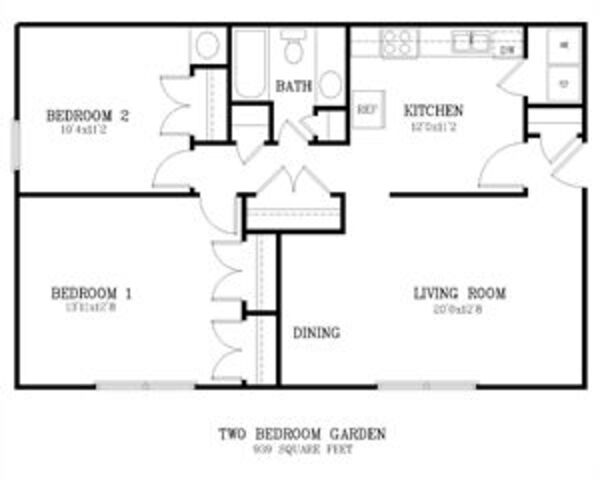 Forest Village Two Bedroom Flat Lg
2 bed
1 bath
939 sqft
$1,237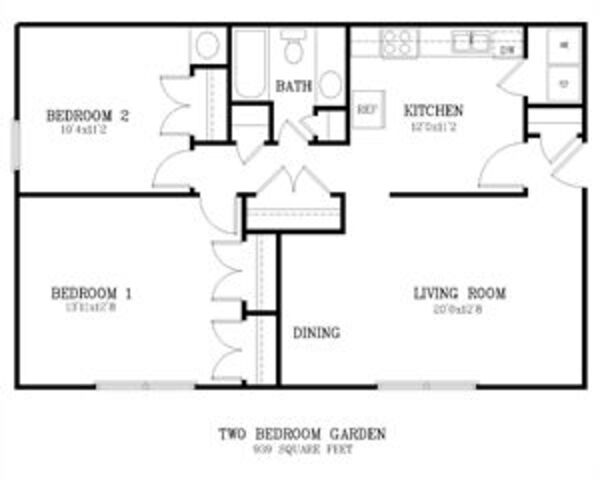 Floorplan: Forest Village Two Bedroom Flat Lg
Apartment features
Granite Countertops
2-Inch Wood Plantation Blinds
Custom Tile Backsplash
Brushed Nickel Hardware
Ceiling Fans
Ceiling Height Kitchen Cabinetry
Courtyard Views Available
Custom Crown Molding
Curved Shower Rods
Designer Cabinetry
Digital Thermostat
Direct Entry Homes Available
Fully Equipped Kitchens
Kitchen Pantry
Large Bedrooms
Living Room Ceiling Fan
Modern Spacious Kitchens
Open Entry Foyer
Oversized Windows
Pool Views Available
Spacious Closets
Stackable Washer/Dryer Included
Stainless Appliances
*Amenities listed vary at each community
Application Fee: Contact for details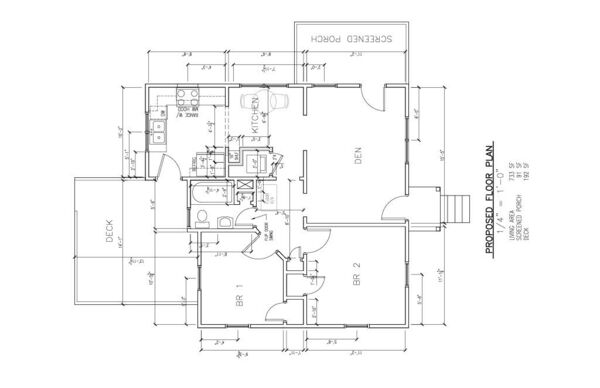 909 Fisher Cottages
2 bed
1 bath
733 sqft
$1,483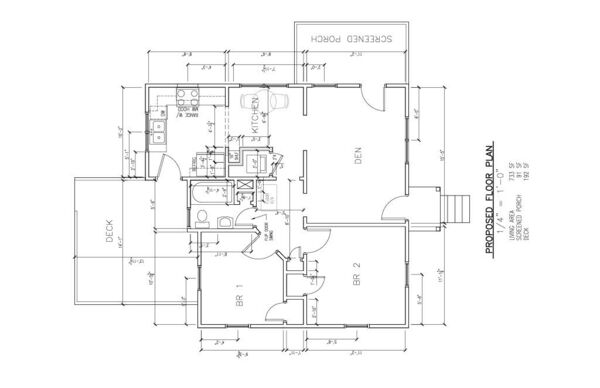 Floorplan: 909 Fisher Cottages
Apartment features
Granite Countertops
2-Inch Wood Plantation Blinds
Custom Tile Backsplash
Brushed Nickel Hardware
Ceiling Fans
Ceiling Height Kitchen Cabinetry
Courtyard Views Available
Custom Crown Molding
Curved Shower Rods
Designer Cabinetry
Digital Thermostat
Direct Entry Homes Available
Fully Equipped Kitchens
Kitchen Pantry
Large Bedrooms
Living Room Ceiling Fan
Modern Spacious Kitchens
Open Entry Foyer
Oversized Windows
Pool Views Available
Spacious Closets
Stackable Washer/Dryer Included
Stainless Appliances
*Amenities listed vary at each community
Application Fee: Contact for details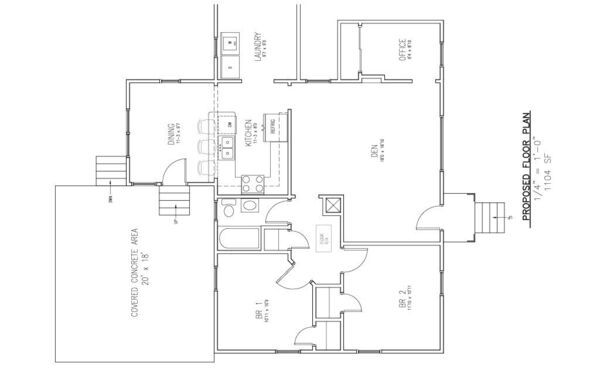 908 Fisher Cottages
2 bed
1 bath
1104 sqft
$1,708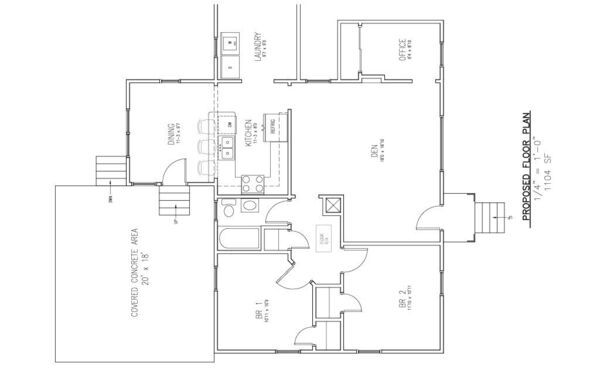 Floorplan: 908 Fisher Cottages
Apartment features
Granite Countertops
2-Inch Wood Plantation Blinds
Custom Tile Backsplash
Brushed Nickel Hardware
Ceiling Fans
Ceiling Height Kitchen Cabinetry
Courtyard Views Available
Custom Crown Molding
Curved Shower Rods
Designer Cabinetry
Digital Thermostat
Direct Entry Homes Available
Fully Equipped Kitchens
Kitchen Pantry
Large Bedrooms
Living Room Ceiling Fan
Modern Spacious Kitchens
Open Entry Foyer
Oversized Windows
Pool Views Available
Spacious Closets
Stackable Washer/Dryer Included
Stainless Appliances
*Amenities listed vary at each community
Application Fee: Contact for details
913 Fisher Cottages
2 bed
1 bath
1198 sqft
$2,005
Floorplan: 913 Fisher Cottages
Apartment features
Granite Countertops
2-Inch Wood Plantation Blinds
Custom Tile Backsplash
Brushed Nickel Hardware
Ceiling Fans
Ceiling Height Kitchen Cabinetry
Courtyard Views Available
Custom Crown Molding
Curved Shower Rods
Designer Cabinetry
Digital Thermostat
Direct Entry Homes Available
Fully Equipped Kitchens
Kitchen Pantry
Large Bedrooms
Living Room Ceiling Fan
Modern Spacious Kitchens
Open Entry Foyer
Oversized Windows
Pool Views Available
Spacious Closets
Stackable Washer/Dryer Included
Stainless Appliances
*Amenities listed vary at each community
Application Fee: Contact for details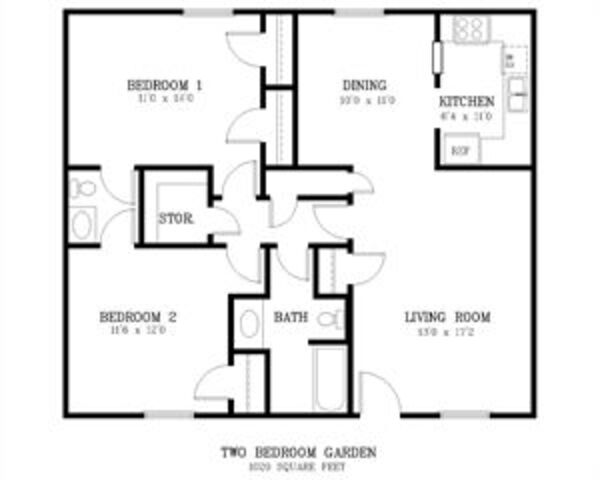 Courtyard Two Bedroom
2 bed
1.5 bath
1020 sqft
$1,354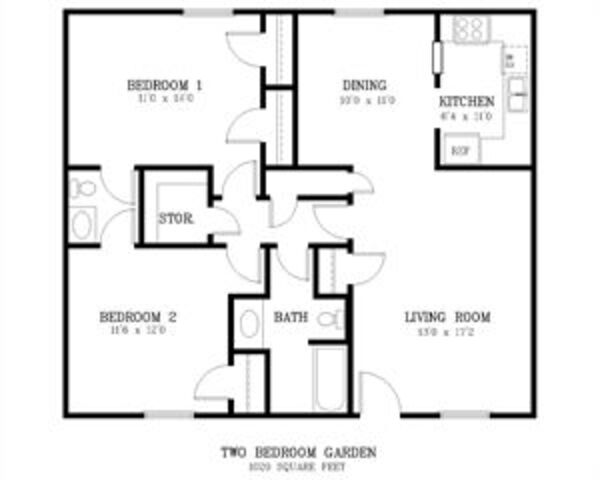 Floorplan: Courtyard Two Bedroom
Apartment features
Granite Countertops
2-Inch Wood Plantation Blinds
Custom Tile Backsplash
Brushed Nickel Hardware
Ceiling Fans
Ceiling Height Kitchen Cabinetry
Courtyard Views Available
Custom Crown Molding
Curved Shower Rods
Designer Cabinetry
Digital Thermostat
Direct Entry Homes Available
Fully Equipped Kitchens
Kitchen Pantry
Large Bedrooms
Living Room Ceiling Fan
Modern Spacious Kitchens
Open Entry Foyer
Oversized Windows
Pool Views Available
Spacious Closets
Stackable Washer/Dryer Included
Stainless Appliances
*Amenities listed vary at each community
Application Fee: Contact for details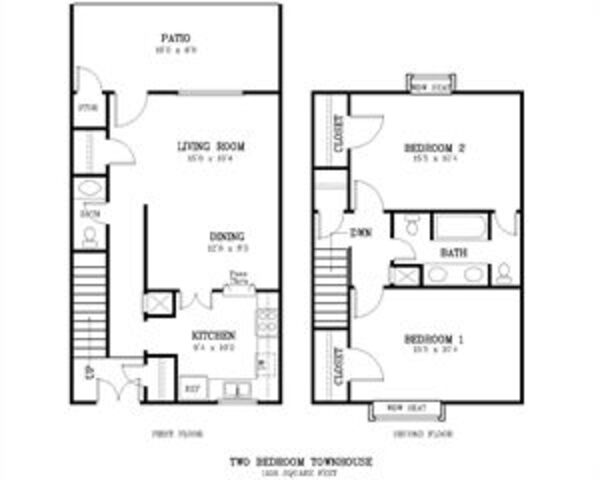 Courtyard Two Bedroom Townhome
2 bed
1.5 bath
1108 sqft
$1,406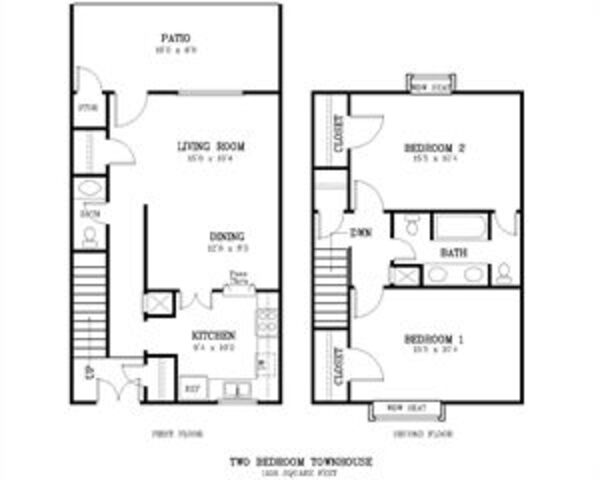 Floorplan: Courtyard Two Bedroom Townhome
Apartment features
Granite Countertops
2-Inch Wood Plantation Blinds
Custom Tile Backsplash
Brushed Nickel Hardware
Ceiling Fans
Ceiling Height Kitchen Cabinetry
Courtyard Views Available
Custom Crown Molding
Curved Shower Rods
Designer Cabinetry
Digital Thermostat
Direct Entry Homes Available
Fully Equipped Kitchens
Kitchen Pantry
Large Bedrooms
Living Room Ceiling Fan
Modern Spacious Kitchens
Open Entry Foyer
Oversized Windows
Pool Views Available
Spacious Closets
Stackable Washer/Dryer Included
Stainless Appliances
*Amenities listed vary at each community
Application Fee: Contact for details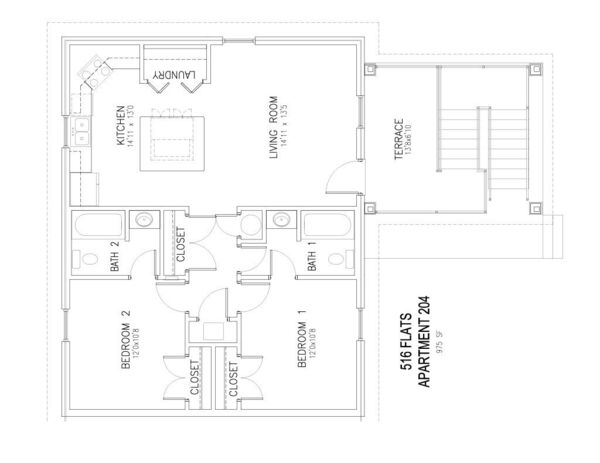 516 Two Bedroom
2 bed
2 bath
1120 sqft
$1,277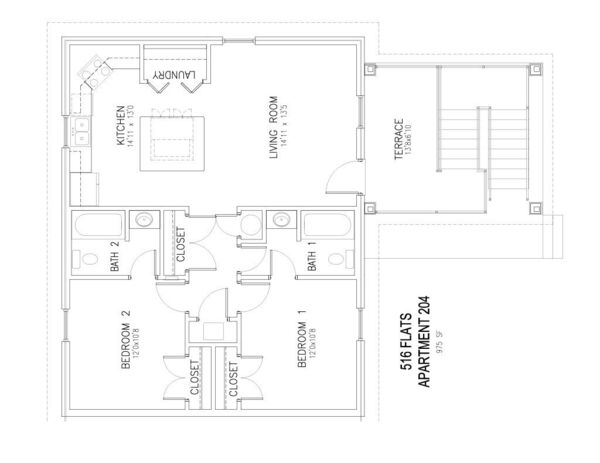 Floorplan: 516 Two Bedroom
Apartment features
Granite Countertops
2-Inch Wood Plantation Blinds
Custom Tile Backsplash
Brushed Nickel Hardware
Ceiling Fans
Ceiling Height Kitchen Cabinetry
Courtyard Views Available
Custom Crown Molding
Curved Shower Rods
Designer Cabinetry
Digital Thermostat
Direct Entry Homes Available
Fully Equipped Kitchens
Kitchen Pantry
Large Bedrooms
Living Room Ceiling Fan
Modern Spacious Kitchens
Open Entry Foyer
Oversized Windows
Pool Views Available
Spacious Closets
Stackable Washer/Dryer Included
Stainless Appliances
*Amenities listed vary at each community
Application Fee: Contact for details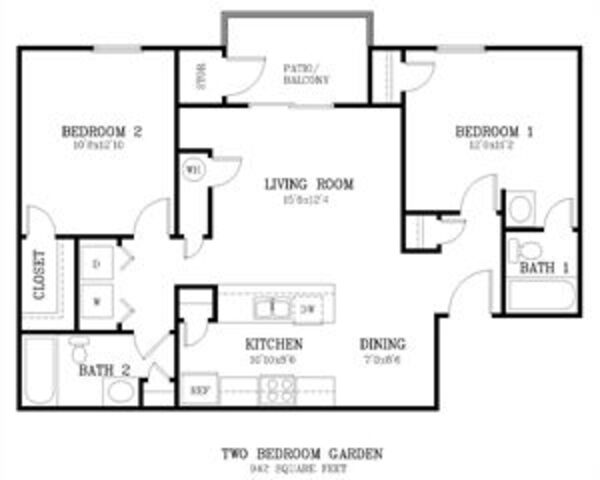 Salisbury Square Two Bedroom
2 bed
2 bath
942 sqft
$1,298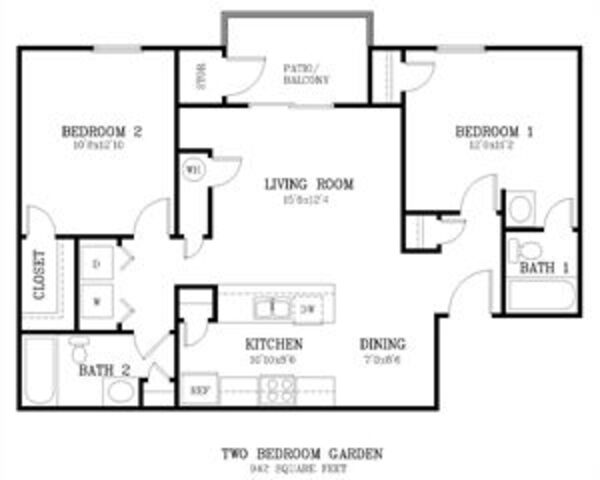 Floorplan: Salisbury Square Two Bedroom
Apartment features
Granite Countertops
2-Inch Wood Plantation Blinds
Custom Tile Backsplash
Brushed Nickel Hardware
Ceiling Fans
Ceiling Height Kitchen Cabinetry
Courtyard Views Available
Custom Crown Molding
Curved Shower Rods
Designer Cabinetry
Digital Thermostat
Direct Entry Homes Available
Fully Equipped Kitchens
Kitchen Pantry
Large Bedrooms
Living Room Ceiling Fan
Modern Spacious Kitchens
Open Entry Foyer
Oversized Windows
Pool Views Available
Spacious Closets
Stackable Washer/Dryer Included
Stainless Appliances
*Amenities listed vary at each community
Application Fee: Contact for details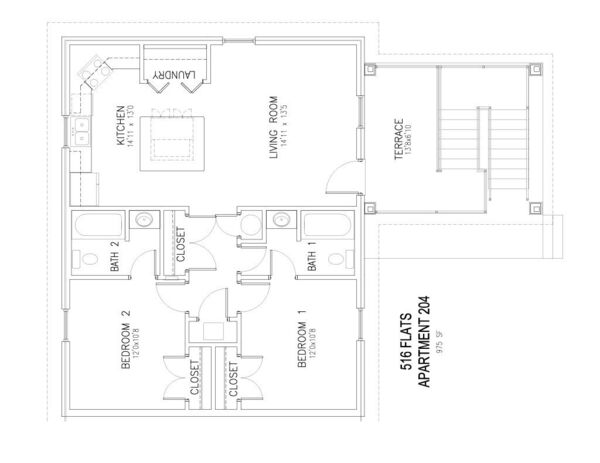 516 Two Bedroom
2 bed
2 bath
951 sqft
$1,467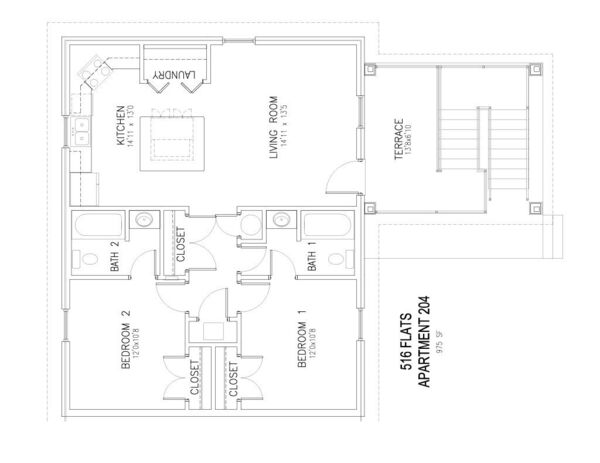 Floorplan: 516 Two Bedroom
Apartment features
Granite Countertops
2-Inch Wood Plantation Blinds
Custom Tile Backsplash
Brushed Nickel Hardware
Ceiling Fans
Ceiling Height Kitchen Cabinetry
Courtyard Views Available
Custom Crown Molding
Curved Shower Rods
Designer Cabinetry
Digital Thermostat
Direct Entry Homes Available
Fully Equipped Kitchens
Kitchen Pantry
Large Bedrooms
Living Room Ceiling Fan
Modern Spacious Kitchens
Open Entry Foyer
Oversized Windows
Pool Views Available
Spacious Closets
Stackable Washer/Dryer Included
Stainless Appliances
*Amenities listed vary at each community
Application Fee: Contact for details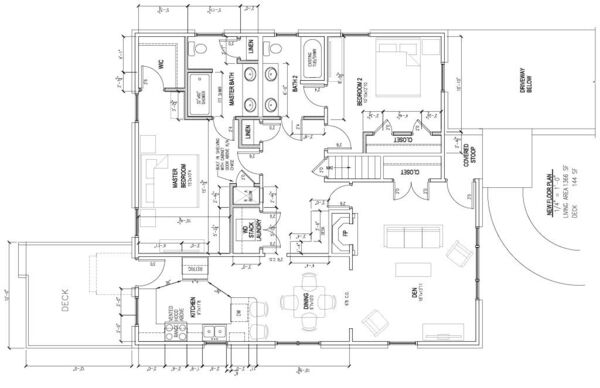 907 Fisher Cottages
2 bed
2 bath
1392 sqft
$1,617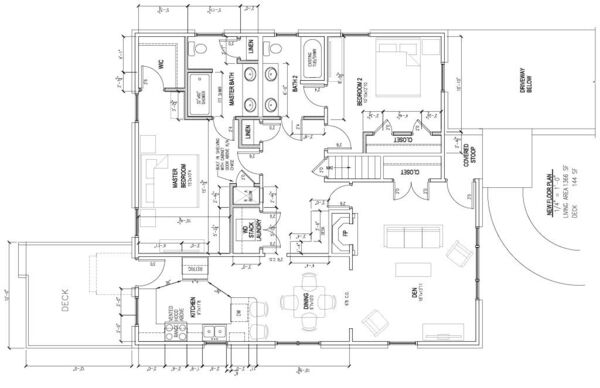 Floorplan: 907 Fisher Cottages
Apartment features
Granite Countertops
2-Inch Wood Plantation Blinds
Custom Tile Backsplash
Brushed Nickel Hardware
Ceiling Fans
Ceiling Height Kitchen Cabinetry
Courtyard Views Available
Custom Crown Molding
Curved Shower Rods
Designer Cabinetry
Digital Thermostat
Direct Entry Homes Available
Fully Equipped Kitchens
Kitchen Pantry
Large Bedrooms
Living Room Ceiling Fan
Modern Spacious Kitchens
Open Entry Foyer
Oversized Windows
Pool Views Available
Spacious Closets
Stackable Washer/Dryer Included
Stainless Appliances
*Amenities listed vary at each community
Application Fee: Contact for details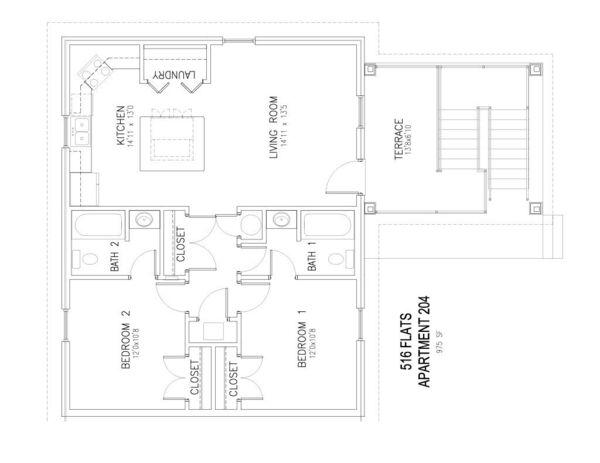 516 Two Bedroom
2 bed
2 bath
975 sqft
$1,947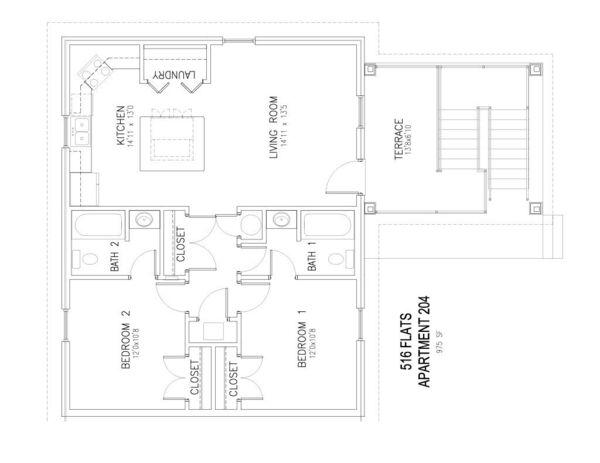 Floorplan: 516 Two Bedroom
Apartment features
Granite Countertops
2-Inch Wood Plantation Blinds
Custom Tile Backsplash
Brushed Nickel Hardware
Ceiling Fans
Ceiling Height Kitchen Cabinetry
Courtyard Views Available
Custom Crown Molding
Curved Shower Rods
Designer Cabinetry
Digital Thermostat
Direct Entry Homes Available
Fully Equipped Kitchens
Kitchen Pantry
Large Bedrooms
Living Room Ceiling Fan
Modern Spacious Kitchens
Open Entry Foyer
Oversized Windows
Pool Views Available
Spacious Closets
Stackable Washer/Dryer Included
Stainless Appliances
*Amenities listed vary at each community
Application Fee: Contact for details
3 floorplans
Forest Village Three Bedroom Flat
3 bed
1 bath
1050 sqft
$1,410 - $1,414
Floorplan: Forest Village Three Bedroom Flat
Apartment features
Granite Countertops
2-Inch Wood Plantation Blinds
Custom Tile Backsplash
Brushed Nickel Hardware
Ceiling Fans
Ceiling Height Kitchen Cabinetry
Courtyard Views Available
Custom Crown Molding
Curved Shower Rods
Designer Cabinetry
Digital Thermostat
Direct Entry Homes Available
Fully Equipped Kitchens
Kitchen Pantry
Large Bedrooms
Living Room Ceiling Fan
Modern Spacious Kitchens
Open Entry Foyer
Oversized Windows
Pool Views Available
Spacious Closets
Stackable Washer/Dryer Included
Stainless Appliances
*Amenities listed vary at each community
Application Fee: Contact for details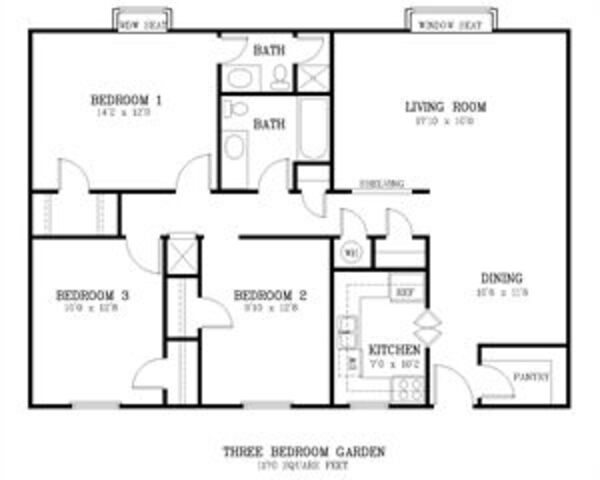 Courtyard Three Bedroom
3 bed
2 bath
1170 sqft
$1,528 - $1,532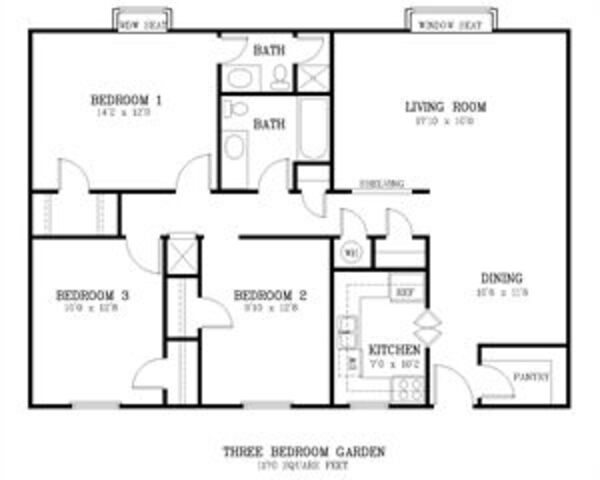 Floorplan: Courtyard Three Bedroom
Apartment features
Granite Countertops
2-Inch Wood Plantation Blinds
Custom Tile Backsplash
Brushed Nickel Hardware
Ceiling Fans
Ceiling Height Kitchen Cabinetry
Courtyard Views Available
Custom Crown Molding
Curved Shower Rods
Designer Cabinetry
Digital Thermostat
Direct Entry Homes Available
Fully Equipped Kitchens
Kitchen Pantry
Large Bedrooms
Living Room Ceiling Fan
Modern Spacious Kitchens
Open Entry Foyer
Oversized Windows
Pool Views Available
Spacious Closets
Stackable Washer/Dryer Included
Stainless Appliances
*Amenities listed vary at each community
Application Fee: Contact for details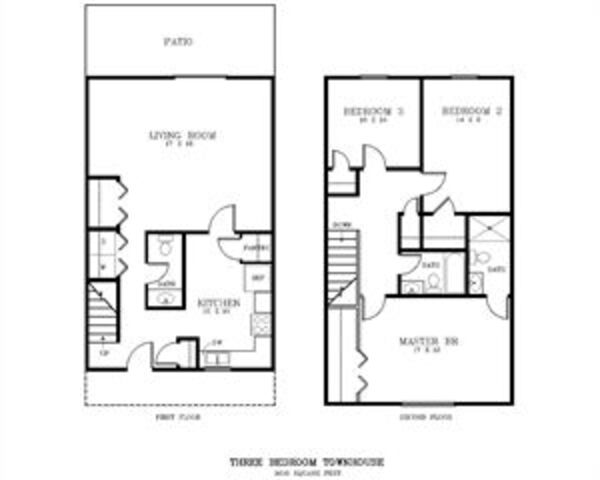 Forest Village Three Bedroom Townhome
3 bed
2.5 bath
1610 sqft
$1,737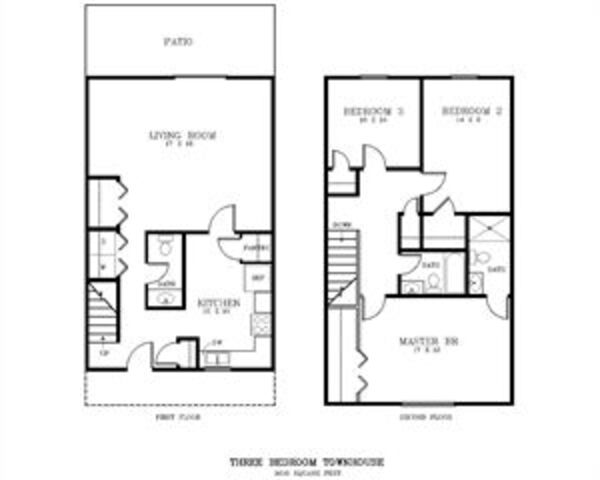 Floorplan: Forest Village Three Bedroom Townhome
Apartment features
Granite Countertops
2-Inch Wood Plantation Blinds
Custom Tile Backsplash
Brushed Nickel Hardware
Ceiling Fans
Ceiling Height Kitchen Cabinetry
Courtyard Views Available
Custom Crown Molding
Curved Shower Rods
Designer Cabinetry
Digital Thermostat
Direct Entry Homes Available
Fully Equipped Kitchens
Kitchen Pantry
Large Bedrooms
Living Room Ceiling Fan
Modern Spacious Kitchens
Open Entry Foyer
Oversized Windows
Pool Views Available
Spacious Closets
Stackable Washer/Dryer Included
Stainless Appliances
*Amenities listed vary at each community
Application Fee: Contact for details
Property Description
Why Live Here?
Amenities
Sparkling Pool
On-Site Management
24-Hour Emergency Maintenance
Convenient Living for Students and Professionals
Neighborhood breweries and restaurants nearby
Pet Friendly
Leash-Free Dog Park
Located next to Salisbury Greenway
On-Site Storage Available
Online Payment Options
RentPlus - Positive Payment Credit Reporting
*Amenities vary at each community
Pet Policy
Management reserves the right to accept or deny any pet with or without cause.
Pets Allowed: Cat, Dog
Max Number of Pets: 3
Max Weight of Pets: N/A
Pet Care: Not Available
Pets Deposit Min/Max: $0
Pet Monthly Rent Min/Max: $30 - $40
One Time Fee: $0
We will authorize support and/or service animals pursuant to the parameters and guidelines established by the Federal Fair Housing Act, HUD regulatory guidelines, and any applicable state and/or local law. Pets must complete a PetScreening application. Pet Profile rates vary from $0-$20 per pet. For more information regarding PetScreening visit: www.petscreening.com.
Building Information
Units: 193
Lease Terms
12,15
Loading Properties