Artessa
7100 W. Grandview Rd., Peoria, AZ 85382
$960 - $1,890
1 - 3 Bed, 1 - 2 Bath
7 floorplans
The Phoenix
1 bed
1 bath
856 sqft
$960 - $1,425
Floorplan: The Phoenix
Apartment features
Air Conditioning
Ceiling Fan
Large Closets
Individual Climate Control
Balcony
Dryer
Range
Washer
Cable/Satellite Available
Energy Efficient Windows
2" Faux Wood Blinds
One-, Two- and Three- Bedroom Residences
Open-Concept Living Areas
Fully-Equipped Kitchen with Complete Appliance Package
Energy Efficient Lighting
Application Fee: Contact for details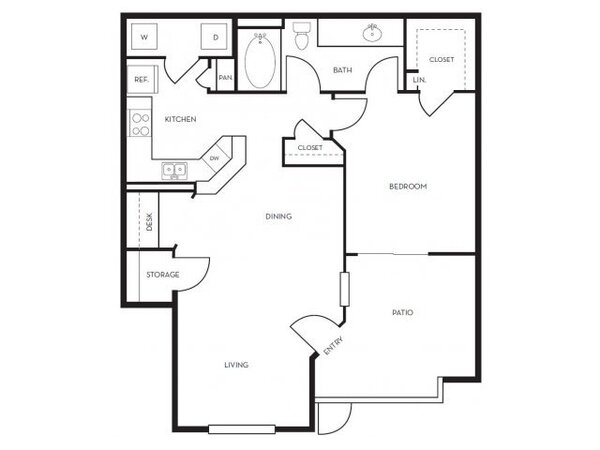 The Phoenix
1 bed
1 bath
813 sqft
$960 - $1,435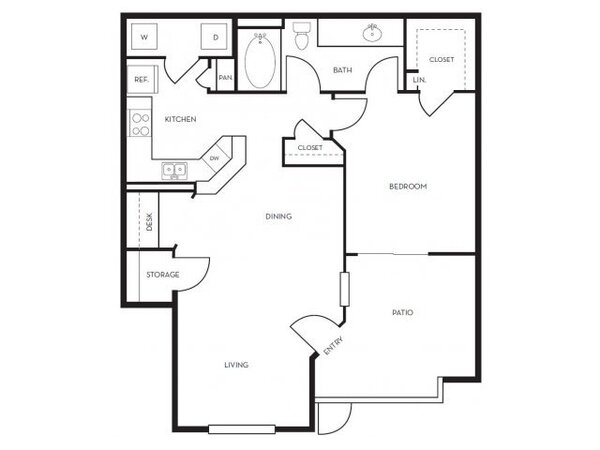 Floorplan: The Phoenix
Apartment features
Air Conditioning
Ceiling Fan
Large Closets
Individual Climate Control
Balcony
Dryer
Range
Washer
Cable Sat
Energy Efficient Windows
2" Faux Wood Blinds
One-, Two- and Three- Bedroom Residences
Open-Concept Living Areas
Fully-Equipped Kitchen with Complete Appliance Package
Energy Efficient Lighting
Application Fee: Contact for details
The Sedona
1 bed
1 bath
885 sqft
$960 - $1,485
Floorplan: The Sedona
Apartment features
Air Conditioning
Ceiling Fan
Large Closets
Individual Climate Control
Balcony
Dryer
Range
Washer
Cable/Satellite Available
Energy Efficient Windows
2" Faux Wood Blinds
One-, Two- and Three- Bedroom Residences
Open-Concept Living Areas
Fully-Equipped Kitchen with Complete Appliance Package
Energy Efficient Lighting
Application Fee: Contact for details
The Sedona
1 bed
1 bath
841 sqft
$1,010 - $1,530
Floorplan: The Sedona
Apartment features
Air Conditioning
Ceiling Fan
Large Closets
Individual Climate Control
Balcony
Dryer
Range
Washer
Cable Sat
Energy Efficient Windows
2" Faux Wood Blinds
One-, Two- and Three- Bedroom Residences
Open-Concept Living Areas
Fully-Equipped Kitchen with Complete Appliance Package
Energy Efficient Lighting
Application Fee: Contact for details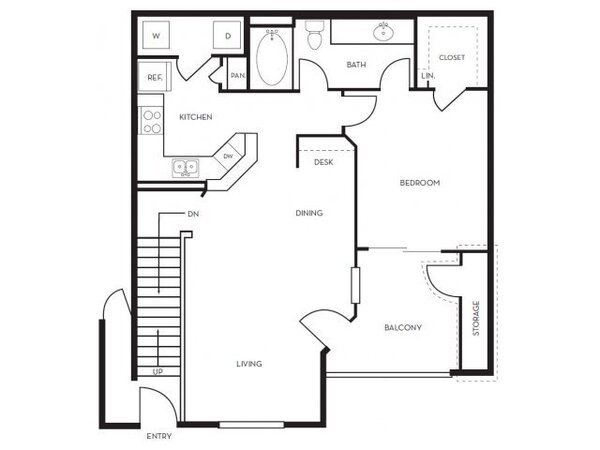 The Phoenix w/Garage
1 bed
1 bath
896 sqft
$1,080 - $1,545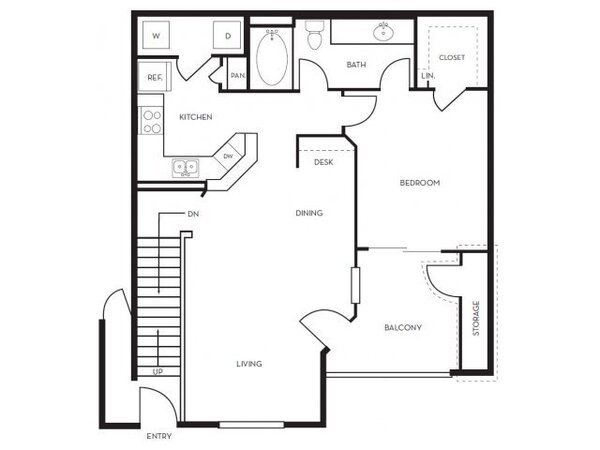 Floorplan: The Phoenix w/Garage
Apartment features
Air Conditioning
Ceiling Fan
Large Closets
Individual Climate Control
Balcony
Dryer
Range
Washer
Cable Sat
Energy Efficient Windows
2" Faux Wood Blinds
One-, Two- and Three- Bedroom Residences
Open-Concept Living Areas
Fully-Equipped Kitchen with Complete Appliance Package
Energy Efficient Lighting
Application Fee: Contact for details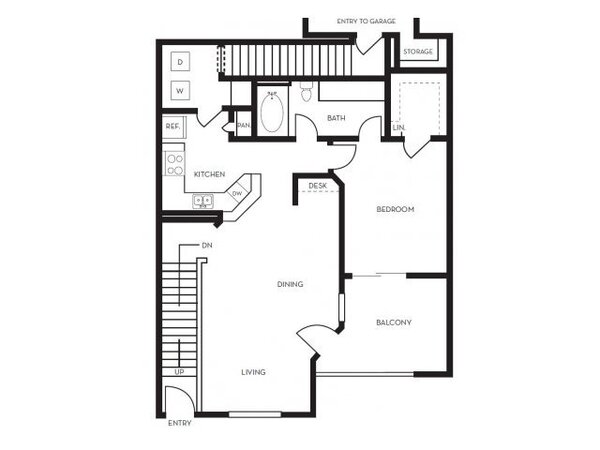 The Carefree
1 bed
1 bath
857 sqft
$1,100 - $1,600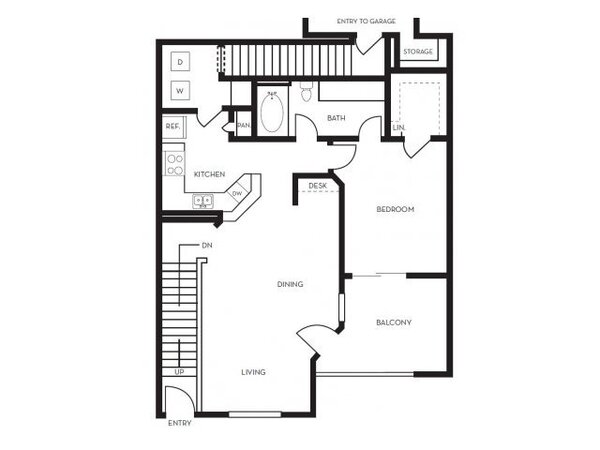 Floorplan: The Carefree
Apartment features
Air Conditioning
Ceiling Fan
Large Closets
Individual Climate Control
Balcony
Dryer
Range
Washer
Cable Sat
Energy Efficient Windows
2" Faux Wood Blinds
One-, Two- and Three- Bedroom Residences
Open-Concept Living Areas
Fully-Equipped Kitchen with Complete Appliance Package
Energy Efficient Lighting
Application Fee: Contact for details
The Carefree
1 bed
1 bath
857 sqft
$1,179 - $1,204
Floorplan: The Carefree
Apartment features
Air Conditioning
Ceiling Fan
Large Closets
Individual Climate Control
Balcony
Dryer
Range
Washer
Cable/Satellite Available
Energy Efficient Windows
2" Faux Wood Blinds
One-, Two- and Three- Bedroom Residences
Open-Concept Living Areas
Fully-Equipped Kitchen with Complete Appliance Package
Energy Efficient Lighting
Application Fee: Contact for details
9 floorplans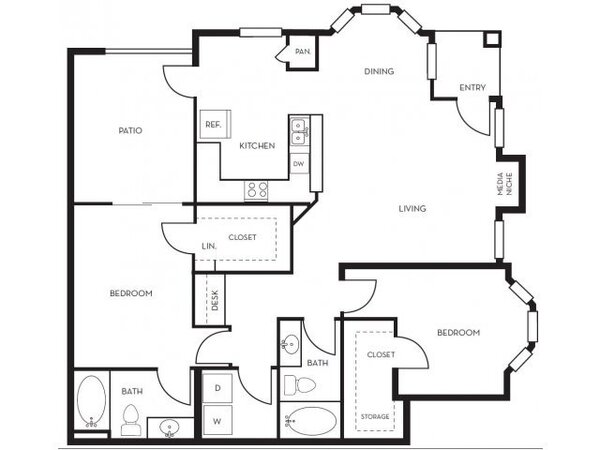 The Winslow
2 bed
2 bath
1171 sqft
$1,134 - $1,254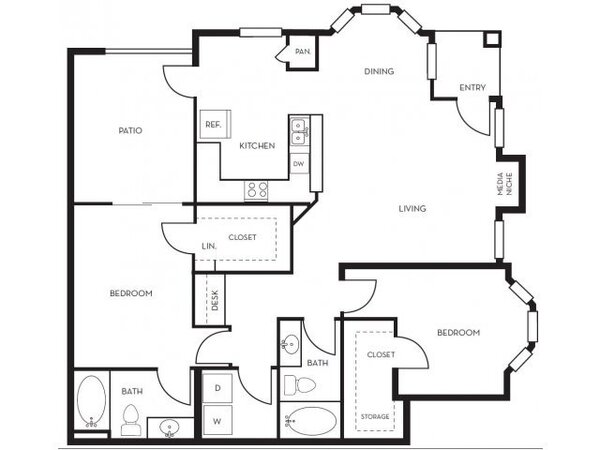 Floorplan: The Winslow
Apartment features
Air Conditioning
Ceiling Fan
Large Closets
Individual Climate Control
Balcony
Dryer
Range
Washer
Cable Sat
Energy Efficient Windows
2" Faux Wood Blinds
One-, Two- and Three- Bedroom Residences
Open-Concept Living Areas
Fully-Equipped Kitchen with Complete Appliance Package
Energy Efficient Lighting
Application Fee: Contact for details
The Jerome
2 bed
2 bath
987 sqft
$1,175 - $1,745
Floorplan: The Jerome
Apartment features
Air Conditioning
Ceiling Fan
Large Closets
Individual Climate Control
Balcony
Dryer
Range
Washer
Cable/Satellite Available
Energy Efficient Windows
2" Faux Wood Blinds
One-, Two- and Three- Bedroom Residences
Open-Concept Living Areas
Fully-Equipped Kitchen with Complete Appliance Package
Energy Efficient Lighting
Application Fee: Contact for details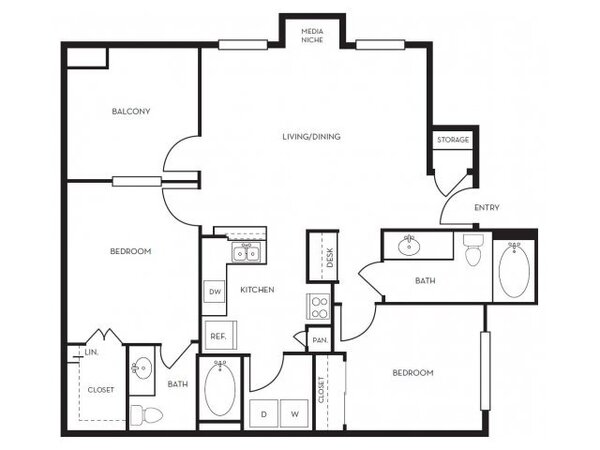 The Jerome
2 bed
2 bath
972 sqft
$1,210 - $1,750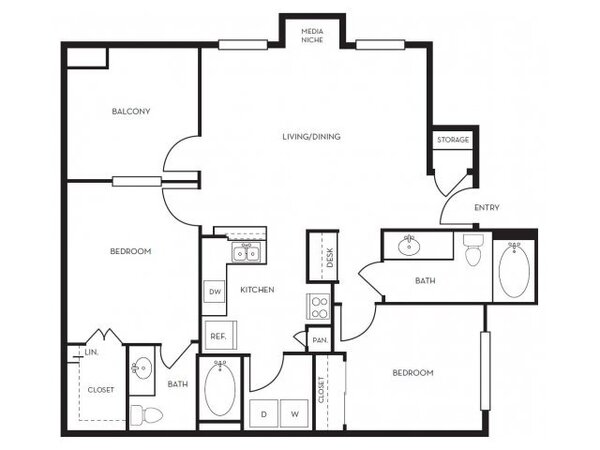 Floorplan: The Jerome
Apartment features
Air Conditioning
Ceiling Fan
Large Closets
Individual Climate Control
Balcony
Dryer
Range
Washer
Cable Sat
Energy Efficient Windows
2" Faux Wood Blinds
One-, Two- and Three- Bedroom Residences
Open-Concept Living Areas
Fully-Equipped Kitchen with Complete Appliance Package
Energy Efficient Lighting
Application Fee: Contact for details
The Kingman
2 bed
2 bath
1159 sqft
$1,255 - $1,780
Floorplan: The Kingman
Apartment features
Air Conditioning
Ceiling Fan
Large Closets
Individual Climate Control
Balcony
Dryer
Range
Washer
Cable/Satellite Available
Energy Efficient Windows
2" Faux Wood Blinds
One-, Two- and Three- Bedroom Residences
Open-Concept Living Areas
Fully-Equipped Kitchen with Complete Appliance Package
Energy Efficient Lighting
Application Fee: Contact for details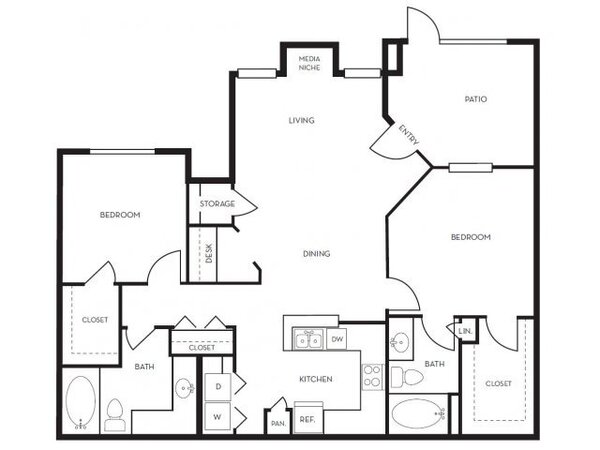 The Kingman
2 bed
2 bath
1120 sqft
$1,255 - $1,830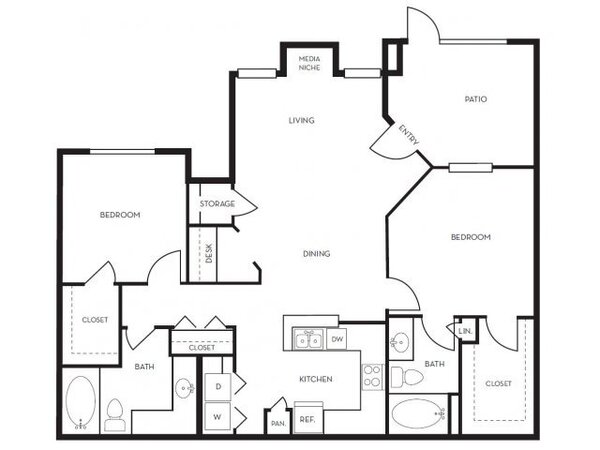 Floorplan: The Kingman
Apartment features
Air Conditioning
Ceiling Fan
Large Closets
Individual Climate Control
Balcony
Dryer
Range
Washer
Cable Sat
Energy Efficient Windows
2" Faux Wood Blinds
One-, Two- and Three- Bedroom Residences
Open-Concept Living Areas
Fully-Equipped Kitchen with Complete Appliance Package
Energy Efficient Lighting
Application Fee: Contact for details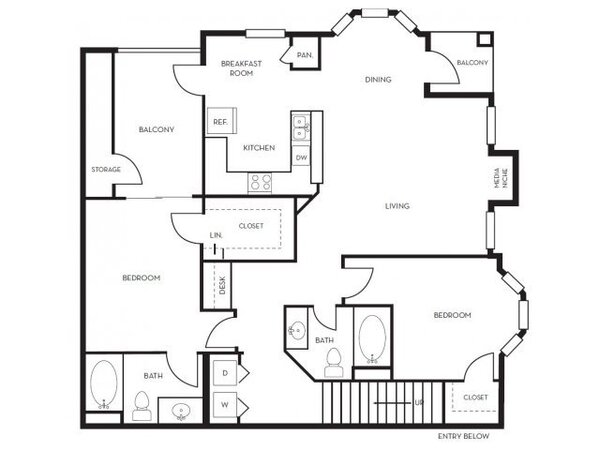 The Douglas
2 bed
2 bath
1205 sqft
$1,275 - $1,850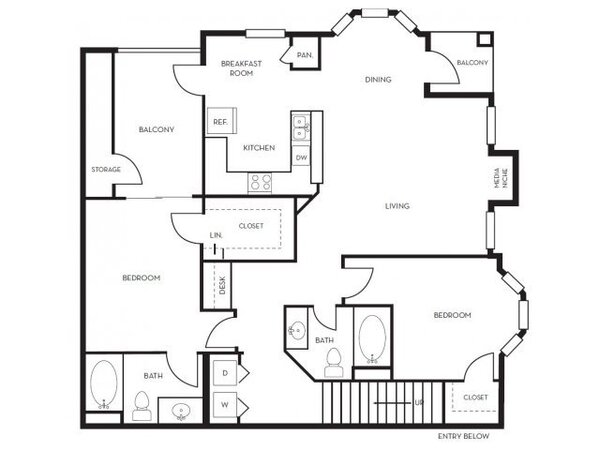 Floorplan: The Douglas
Apartment features
Air Conditioning
Ceiling Fan
Large Closets
Individual Climate Control
Balcony
Dryer
Range
Washer
Cable Sat
Energy Efficient Windows
2" Faux Wood Blinds
One-, Two- and Three- Bedroom Residences
Open-Concept Living Areas
Fully-Equipped Kitchen with Complete Appliance Package
Energy Efficient Lighting
Application Fee: Contact for details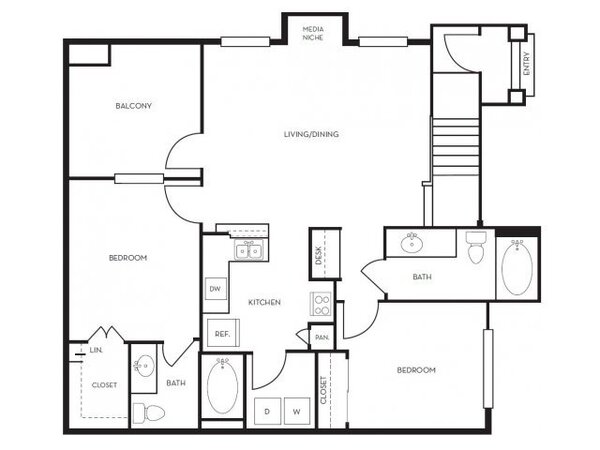 The Jerome w/Garage
2 bed
2 bath
987 sqft
$1,290 - $1,620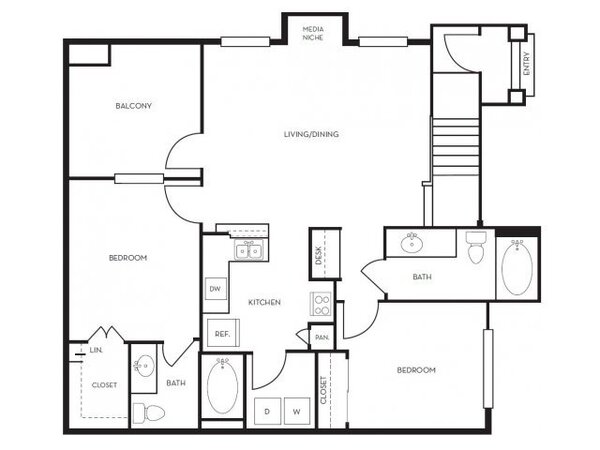 Floorplan: The Jerome w/Garage
Apartment features
Air Conditioning
Ceiling Fan
Large Closets
Individual Climate Control
Balcony
Dryer
Range
Washer
Cable Sat
Energy Efficient Windows
2" Faux Wood Blinds
One-, Two- and Three- Bedroom Residences
Open-Concept Living Areas
Fully-Equipped Kitchen with Complete Appliance Package
Energy Efficient Lighting
Application Fee: Contact for details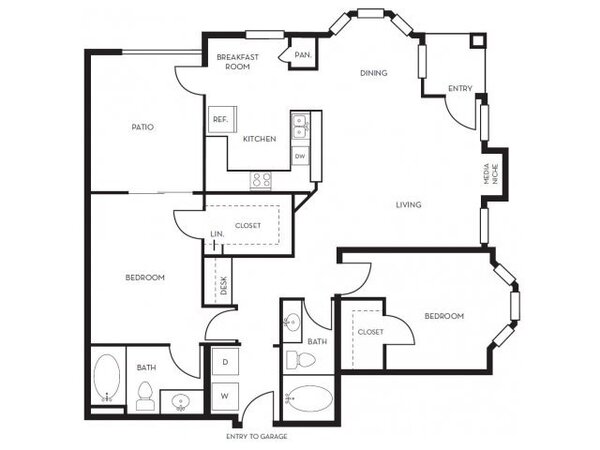 The Winslow w/Garage
2 bed
2 bath
1169 sqft
$1,294 - $1,414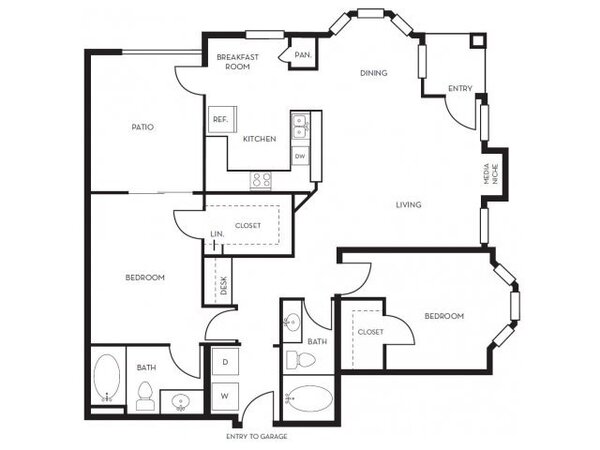 Floorplan: The Winslow w/Garage
Apartment features
Air Conditioning
Ceiling Fan
Large Closets
Individual Climate Control
Balcony
Dryer
Range
Washer
Cable Sat
Energy Efficient Windows
2" Faux Wood Blinds
One-, Two- and Three- Bedroom Residences
Open-Concept Living Areas
Fully-Equipped Kitchen with Complete Appliance Package
Energy Efficient Lighting
Application Fee: Contact for details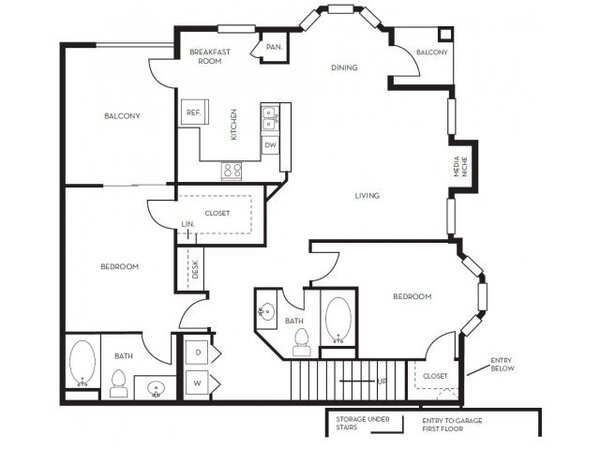 The Douglas w/Garage
2 bed
2 bath
1205 sqft
$1,470 - $1,890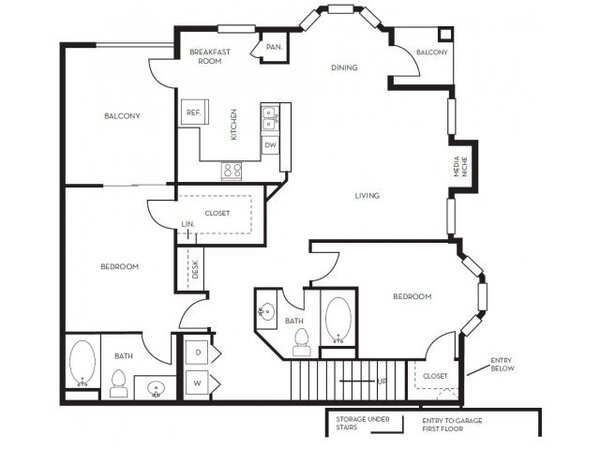 Floorplan: The Douglas w/Garage
Apartment features
Air Conditioning
Ceiling Fan
Large Closets
Individual Climate Control
Balcony
Dryer
Range
Washer
Cable Sat
Energy Efficient Windows
2" Faux Wood Blinds
One-, Two- and Three- Bedroom Residences
Open-Concept Living Areas
Fully-Equipped Kitchen with Complete Appliance Package
Energy Efficient Lighting
Application Fee: Contact for details
2 floorplans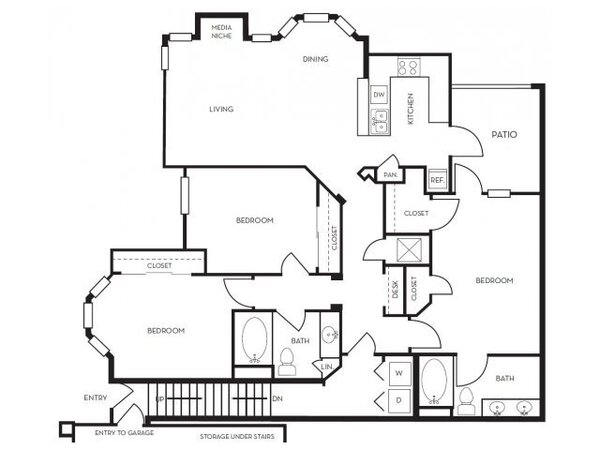 The Cottonwood
3 bed
2 bath
1338 sqft
$1,399 - $1,534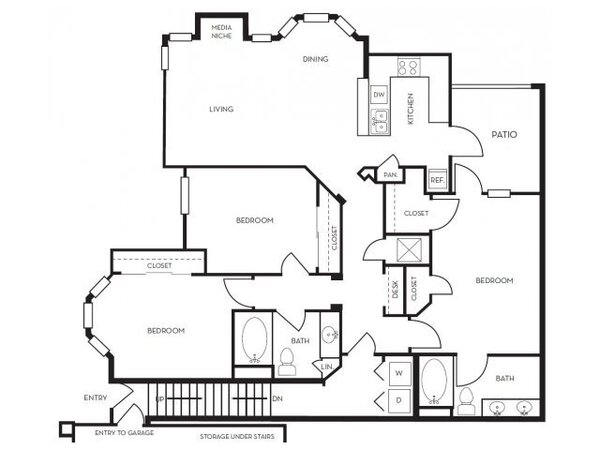 Floorplan: The Cottonwood
Apartment features
Air Conditioning
Ceiling Fan
Large Closets
Individual Climate Control
Balcony
Dryer
Range
Washer
Cable Sat
Energy Efficient Windows
2" Faux Wood Blinds
One-, Two- and Three- Bedroom Residences
Open-Concept Living Areas
Fully-Equipped Kitchen with Complete Appliance Package
Energy Efficient Lighting
Application Fee: Contact for details
The Cottonwood
3 bed
2 bath
1338 sqft
$1,559 - $1,584
Floorplan: The Cottonwood
Apartment features
Air Conditioning
Ceiling Fan
Large Closets
Individual Climate Control
Balcony
Dryer
Range
Washer
Cable/Satellite Available
Energy Efficient Windows
2" Faux Wood Blinds
One-, Two- and Three- Bedroom Residences
Open-Concept Living Areas
Fully-Equipped Kitchen with Complete Appliance Package
Energy Efficient Lighting
Application Fee: Contact for details
Property Description
Why Live Here?
Nestled in a secluded neighborhood with close proximity to many shopping and dining options. You can Indulge in an array of thoughtfully planned amenities featured in our uniquely designed apartment homes. Come home to Artessa today and experience living a superior lifestyle of luxury that will exceed all expectations.
Amenities
Pool
Gate
Fitness Center
High Speed Internet Available
24-Hour Availability
Clubhouse
Covered Parking
TV Lounge
Volleyball Court
Additional Storage
Group Exercise
Dog Park
We Love Pets!*
Arcade with over 400 Games Including a Pinball Machine, and Air Hockey
Minutes Away From Arrowhead Towne Center Mall, Gila RIver Arena & Peoria Sports Complex
Community Bikes
Pet Policy
Pets Allowed: Unknown
Max Number of Pets: 0
Max Weight of Pets: N/A
Pet Care: Not Available
Pets Deposit Min/Max: $0
Pet Monthly Rent Min/Max: $0
One Time Fee: $0
Building Information
Units: 298
Lease Terms
3 months, 4 months, 5 months, 6 months, 7 months, 8 months, 9 months, 10 months, 11 months, ...
Loading Properties