Sequoia Institute

Off Campus Apartments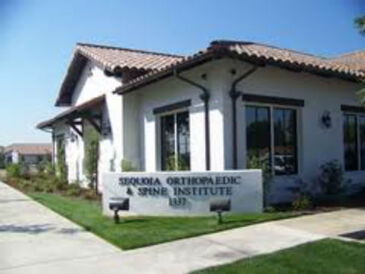 Photo Credit
Ready for an Apartment near SIT?
Has the time come for you to get out of the dorm and move into an off campus SIT apartment? Perhaps the options available from the Sequoia Institute housing office no longer meet your needs and you would like to find a cheap apartment close to the SIT campus. If so, you can search for off campus Sequoia Institute apartments with MyNewPlace's college housing search.
Although Sequoia Institute student housing may be very conveniently close to campus, moving to an off campus apartment can be a great way to save money, put some distance in between yourself and an RA, get accustomed to living in your own apartment and building up rental history.
SIT apartments for rent are available close to campus and in other neighborhoods around Fremont , California. Using our map based university apartment finder, you can find off campus housing near campus to ensure you can still make it to class on time.
We can help you find off campus SIT apartments that will best suit your collegiate lifestyle; search Sequoia Institute apartments by the number of bedrooms, price, neighborhood or a range of other amenities.
Have more questions? Check out our articles with renter tips in our apartment guide and search through www.sequoiainstitute.com.
Average Apartment Rent in Fremont
| # Bedrooms | Aug | Jul | Jun | 3 Month % change |
| --- | --- | --- | --- | --- |
| Studio | $1,831 | $1,827 | $1,831 | 0% |
| 1 Bed | $2,278 | $2,291 | $2,309 | -1.3% |
| 2 Bed | $2,725 | $2,655 | $2,651 | 2.8% |
| 3 Bed | N/A | N/A | N/A | 0% |
Fremont, California, 94539
1 Bedroom
2 Bedrooms
Fremont, California, 94539
3+ Bedrooms
Fremont, California, 94539
3+ Bedrooms
Fremont, California, 94539
3+ Bedrooms
Fremont, California, 94539
3+ Bedrooms
Map & Local Information
Local Talk
Get answers about Fremont from local experts or tell us what you love about it.
What are some quiet neighborhoods in Fremont?

Mission San Jose District is a historic Fremont neighborhood, appropriately named for one of the oldest historic Spanish missions in California, the Mission San Jose, which is located here. Surrounded by rolling hills, this district is home to young professionals and affluent families, and is listed as #237 on Forbes Magazine's list of 500 Most Affluent Communities. The public school system in Mission San Jose is also very highly regarded. Alternatively, Glenmoor is a nice, relatively quiet neighborhood with well built older homes, terrific schools, and great parks where they host their own community holiday events. Residents include long-time dwellers as well as younger families.

What neighborhoods in Fremont are good for eating out?

Irvington is a great Fremont neighborhood for dining out, with oodles of top-notch ethnic restaurants choose from. Try the world-class chicken tikki masala at the Indian-Pakastani Pakwan restaurant located on Fremont Blvd. Or head to the Asian Pearl and soak up the gorgeous decor while chowing down on their tasty dim sum and delicious custard buns. Alternatively, Freemont's Centerville District is another great foodie destination with some of the city's best restaurants located here. Check out local favorite Satomi Sushi and enjoy their fresh innovative sushi, always served with a smile and at a great price to boot!

How far is the airport from downtown Fremont and can I get there easily and cheaply?

Only 13 miles from the city center, the closest major airport to Fremont is San Jose International Airport (SJC). The next closest major airport, located 18 miles from downtown Fremont, is Oakland International Airport (OAK). After that, San Francisco International Airport (SFO) is 22 miles from Fremont. Stockton Metropolitan Airport (SCK) offers domestic flights only and is 47 miles from Fremont's center. San Jose and Oakland are your best options in terms of easily getting to and from the airport, especially since BART services the Oakland airport; however, SFO tends to have more flights and is a viable option if you have a car.