California State University, Los Angeles

Off Campus Apartments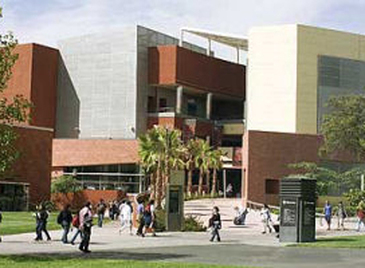 Photo Credit
Ready for an Apartment near CSULA?
I see you at CSU.
I C U
I C U going to CSU, Los Angeles. Not that I know you or anything, but….I see you fitting in perfectly at this school! How can I make such an assumption? Because California State University Los Angeles genuinely has something for everyone, so I can safely assume that you would fit in one of the many niches at Cal State LA. CSU operates on the quarter system so students have the ability to experiment with lots of different classes and really get a feel for what suits them best. Through experimentation with different classes, clubs and organizations, students can find their niche, settle in to it, and become experts in their field. Another reason why I C U at CSU is because the school is so affordable. Cal State LA is on a beautiful campus and has a huge variety of majors and colleges headed by excellent professors, and is nowhere near as expensive as a UC. Students at this CSU feel that they can be full-time without having to mortgage their later lives.
I C U renting an Off-Campus Apartment
Besides being busy with school, students will be busy getting to know Los Angeles. Cal State LA is in a prime location since it is right in the heart of the city, and is very near downtown, Hollywood, Los Feliz, and Silverlake. LA is a bottomless pit of things to do, and one only needs to walk outside to find something. During the day there is the beach, and at night there are bars and restaurants galore. Renting an off-campus apartment is an essential way to really experience LA in all its glory. For help learning how to find your new place visit our apartment search guides. Though many people assume that exploring Los Angeles requires a car, the Metro is a great way to get around, too!
I C U Having a Great Time over the Weekend
Los Angeles is a city rich with culture (don't believe the jealous haters who tell you differently), interesting people, activities, and an exciting nightlife. Grab some coffee and tea with your friends at one of LA's hip cafés, like Bourgeois Pig, and then get dressed up and head to the Edison in downtown. Speaking of downtown, don't miss the Downtown Los Angeles Art Walk every second Thursday of the month!
Average Apartment Rent in Los Angeles
| # Bedrooms | Aug | Jul | Jun | 3 Month % change |
| --- | --- | --- | --- | --- |
| Studio | $1,758 | $1,743 | $1,771 | -0.7% |
| 1 Bed | $2,370 | $2,235 | $2,247 | 5.5% |
| 2 Bed | $2,498 | $2,535 | $2,524 | -1% |
| 3 Bed | $1,867 | $2,316 | $1,971 | -5.3% |
Los Angeles, California, 90032
2 Bedrooms
Los Angeles, California, 90032
1 Bedroom
Los Angeles, California, 90032
1 Bedroom
2 Bedrooms
3+ Bedrooms
Los Angeles, California, 90032
1 Bedroom
2 Bedrooms
Los Angeles, California, 90063
2 Bedrooms
Map & Local Information
Local Talk
Get answers about Los Angeles from local experts or tell us what you love about it.