13

Properties found in mount laurel

nj
other features
 

|

23 photos
Up to $3,395
Units Available:  
Bedrooms:Studio - 3
Bathrooms:1 - 2
Pets:Cats and Dogs
Walk Score®:95
Transit Score®:100
(267) 296-1761
Goldtex is exceptional design project from the outside in. We set out to create an entirely new 'envelope' around the building in order to make use of the existing structure,...
read more
 

|

7 photos
$920 - $1,230
Units Available:  
Bedrooms:1 - 2
Bathrooms:1
Pets:Cat
Walk Score®:71
Transit Score®:Limited
(855) 631-2490
Haddon Knolls is more than an apartment, its a community. Spacious layouts with hardwood floors feature eat-in kitchens and upgraded appliances including washers and dryers....
read more
13 photos
14 photos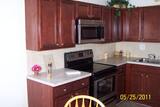 12 photos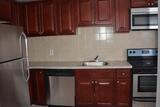 15 photos
10 photos